Calling all fashionable travelers!
After announcing two new skins for Liyue's Ningguang and Keqing in v2.4, Genshin Impact is now showing love to Mondstadt with four upcoming alternate outfits.
MiHoYo confirmed that the new set of costumes will be "partial redesigns" of the default outfits of characters Amber, Jean, Mona, and Rosaria.
Genshin Impact is releasing alternate outfits for Amber, Jean, Mona, and Rosaria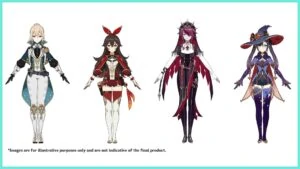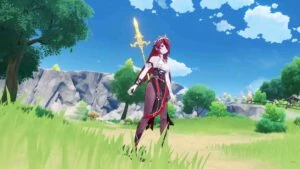 The developer released initial concepts on what the four characters would look like in their new attires.
Jean swaps out her corset for a darker button blouse, creating a more uniform shade of teal across her costume. Amber will receive slight recolors on her top, jacket, and gloves that add more crimson to her original design.
Instead of casting spells in a one-piece suit and stockings, Mona now wears a black pair of shorts with knee-high socks.
---
---
Church of Favonius member Rosaria will receive the most drastic redesign that makes her look more like her fellow deaconess, Barbara.
Rather than going on a night walk in fishnet stockings and a backless top, Rosaria now rocks black pants and a blouse that covers her shoulders. She stays true to her title of Thorny Benevolence by adorning a sharper crown of thorns.
While miHoYo has yet to confirm a release date or price, the alternate outfits will be fully optional for character owners, and will not replace the default outfits in-game.
Seeing as how Mondstadt is the oldest region in Teyvat, the alternate outfits could be the first wave of redesigns to keep its characters up to par with recent Inazuma and Liyue releases. We're hoping to see other big Mondstadt names like Venti and Diluc get a well-needed makeover.
Follow ONE Esports on Facebook for more Genshin news, guides, and highlights.
READ MORE: How to get the free Ningguang skin 'Orchid's Evening Gown' in Genshin Impact