That's right, you can now easily create and share clips from your favorite Youtube videos and livestreams!
At the moment only a few selected Youtube channels will have the new clipping feature so don't panic if you can't create clips of your favorite Youtubers yet. Youtube have said they plan to roll out this new feature to everyone very soon.
---
How to create a clip
You'll find the clip button right under the video or livestream that you're watching. Click it to bring up the clip editor.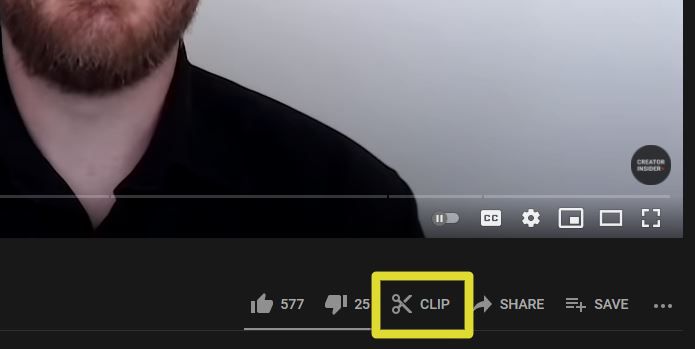 If you've used Twitch's clip editor before, making clips will be a breeze. In the clip editor you can either choose to type in the clip start and end times or just drag the entire clipping box to the part of the video you want to clip.
You can also drag the start or end of the clip to manually lengthen or shorten the clip as well. As of now, you can make clips that last anywhere between five seconds to a whole minute.
Make sure to give it a nice name before sharing the clip to all your buddies.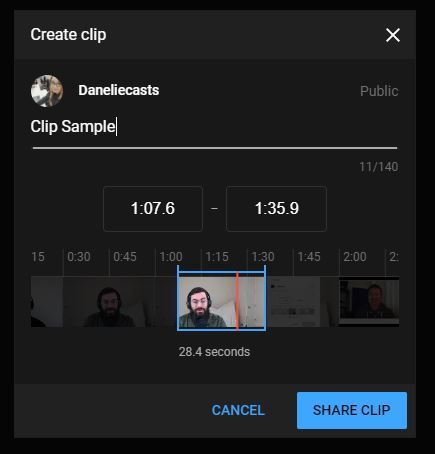 Sharing is pretty simple too. You can share your clips on any social media platform at the press of a button or you can copy and paste the direct link at the bottom.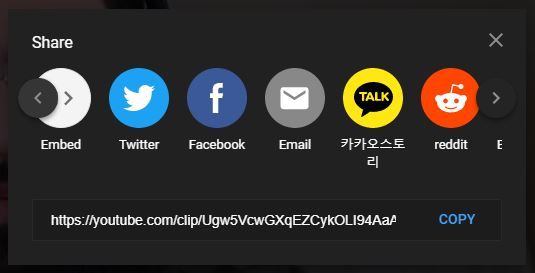 If you somehow lose your clip, you can always find it again in your menu bar in the brand new Clips tab.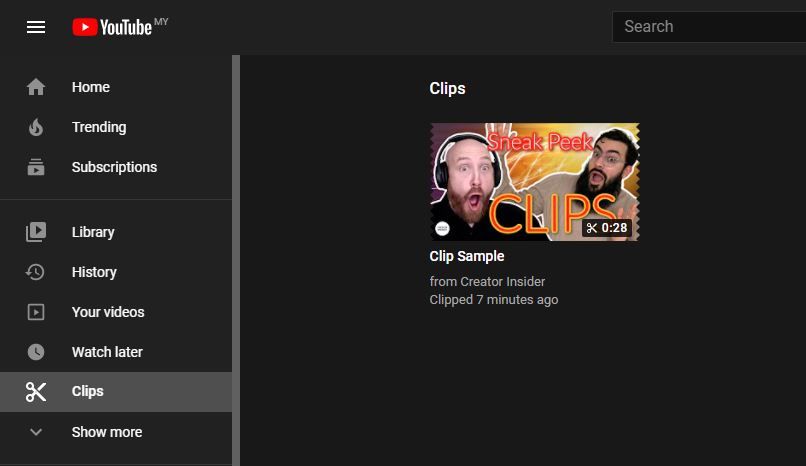 ---
---
Many people have already started to make comparisons between Twitch's and Youtube's clipping features. To be fair, Youtube pretty much has the basic functionality for clipping there.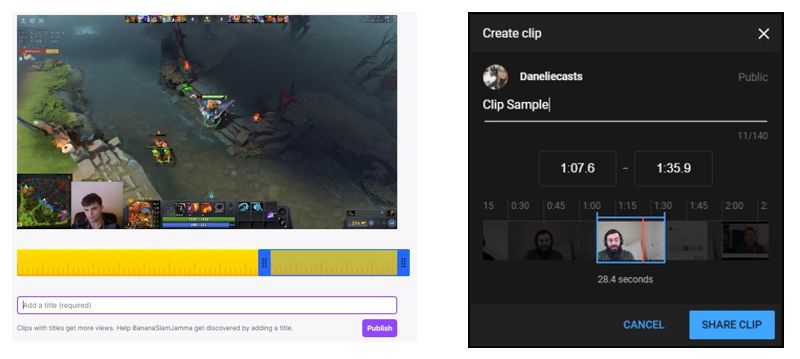 Unlike Twitch clips, Youtube's version is still in its infancy since so many features we're familiar with such as viewing other people's clip libraries is not available.
Regardless, this is a big win for Youtube users and creators since they now have a much easier way to share all their favorite clips with their friends and subscribers. Get out there and have some fun clipping!
READ MORE: Casio's Baby-G Pikachu watch is a must-have for Pokémon fans