8BitDo has finally given Switch fighting game fans a way to recreate the arcade experience.
Its newest controller release, the 8BitDo Arcade Stick, is a retro-inspired joystick that is specifically designed for the Switch and PC platforms. While Nintendo's JoyCons are easy to use, they don't provide the same hefty build that can have you spamming your combos out.
From a first look, the Arcade Stick perfectly encapsulates the aesthetic of the classic Nintendo Entertainment System (NES) console with its gray and black color scheme with red face buttons.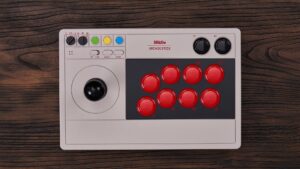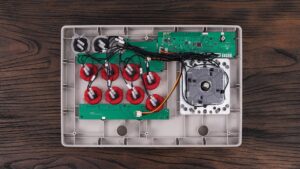 Aside from its sleek looks, the stick's software is what sets it apart from your usual fighting game stick. Using the 8BitDo Ultimate Software, players can have the utmost control with everything on the stick.
First off, the Arcade Stick has option buttons to customize how you can use the stick. You have two three-way toggles: the Mode Switch which adjusts the software to the specific platform (Switch or PC), and a Control Stick Switch that adjusts what movements the stick is currently bound to (left stick, d-pad, or right stick).
Next up, you have the colored buttons: the green pair button, the yellow turbo button, and the blue home button. While the pair and home button are pretty much self-explanatory, the turbo button allows players to continuously press a button with just one press.
Last, but not least, there are two dedicated macro buttons (P1/P2) that you can assign for some cheesy fighting strategies. These will help you in churning out harder combos that are riddled with quarter-circles and the infamous pretzel motion.
---
---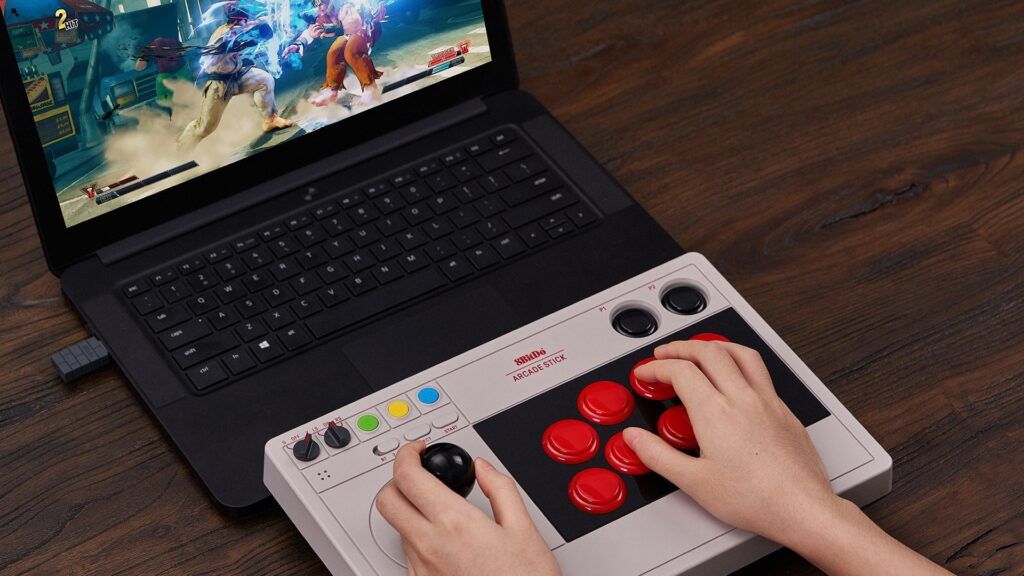 While players can use the 8BitDo Arcade Stick with a USB-C cable, it also comes with a USG dongle that allows the stick to operate on either a Bluetooth or 2.4g wireless connection. Keep in mind that the stick only has a 1000mAh Lithium-Ion battery that allows 30-40 hours of playtime so make sure to charge it when you can.
Weighing in at around 2.1 KG with dimensions of 30x20x11cm, the 8BitDo Arcade Stick is perfect for Switch and PC players who need a small yet sturdy machine to get them back into the fighting game grind.
The 8BitDo Arcade stick is currently priced at US$90. For more information, you can check out its official product page.
READ MORE: Sony reveals the PlayStation 5's new DualSense wireless controller