This article is presented by TUMI.
Top esports teams live hectic lives, traveling all over the world to compete in international tournaments. With the amount of travel required, they need luggage that won't let them down, which is why TUMI has created the perfect companions for them — the TUMI Alpha Bravo Esports Pro Capsule.
---
TUMI sat down with top names in the esports world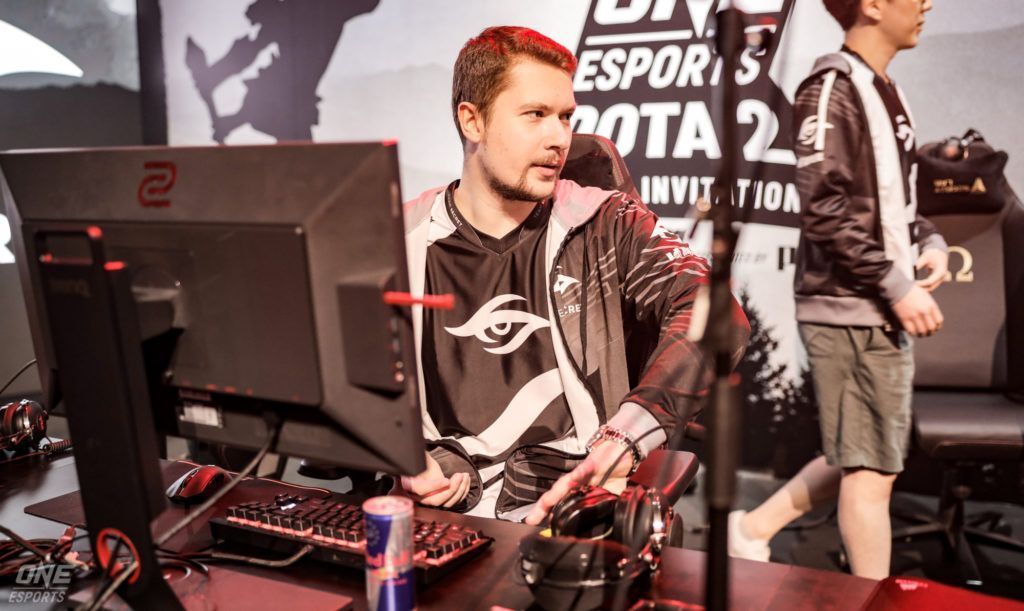 Luxury luggage brand TUMI released its esports bag collection last month, with different models designed for different gamers, no matter if you're an old-school PC gamer or always-on-the-go mobile native.
"The collection was created through the eyes of esports athletes," said TUMI creative director Victor Sanz.
"We were fortunate enough to sit down with some of the biggest teams in esports," shared Sanz with ONE Esports. "We sat down with top names in the esports world and had somewhat of a think tank with each of them. They were able to vocalize and demonstrate their gaming on-the-go experiences and discuss all of the needs that were unfulfilled from their everyday kits, allowing us to work together to develop innovative solutions."
When designing the Alpha Bravo collection, Sanz said enabling pro athletes to travel with all of their essential gear, safely and easily, was a top priority.
"Some prominent callouts were the inability to travel with full-sized equipment, and designated pockets and sections for their gear to be transported safely while remaining easily accessible. We went through many rounds with various iterations and redesigns using the feedback we received from the athletes until we collectively felt we hit all the right marks," said Sanz.
Features in the collection include built-in USB ports, dedicated headset pockets, and wireless earbuds pockets on top of the bags' shapes and sizes designed with gaming devices like laptops, handheld consoles, and mobile phones in mind.
"Primary necessities were being able to bring their gear on the go, be organized, have ultra-durable protection, accessibility, and of course, a stylish aesthetic. Additionally, we wanted to ensure that there was flexibility with each style to adjust to the needs of the gamers," said Sanz.
As such, the flagship model in the collection, the Esports Pro Large Backpack, features unique collapsible shelves to optimize organization and protection. It also sports a padded, expandable back pocket to hold multiple keyboards, a mouse, and other valuable tech essentials, while an additional padded laptop sleeve is located in the interior.
The backpack is also equipped with a designated molded pocket on the top that allows for protection and quick access to headphones. Drives and other similarly sized accessories can be secured in the rigid, molded side pockets, while the integrated USB port will help keep gamers powered on the go.
For gamers who prefer to use smaller devices, the collection also includes more compact designs including the Esports Pro Sling, Esports Pro Accessory Kit, and Esports Pro Crossbody, with dimensions designed for a handheld gaming console. Additionally, there is a designated pocket that holds wireless earbuds. Even for gaming at home, the ample pocket space and purposeful design allow for staying organized when off the road.
"We believe that no matter how or where you game, we have created an innovative solution within this collection designed to fit your lifestyle," explained Sanz.
---
---
If you need more proof of TUMI's ability to serve the needs of top esports pros, just ask Dota 2 legend and Team Secret captain Clement "Puppey" Ivanov, who is a big fan of TUMI.
"I like my TUMI bag because I enjoy having many pockets and areas so I can remember systematically where everything is stored," said Puppey. You can read more about Puppey and what he packs in his own TUMI bag here.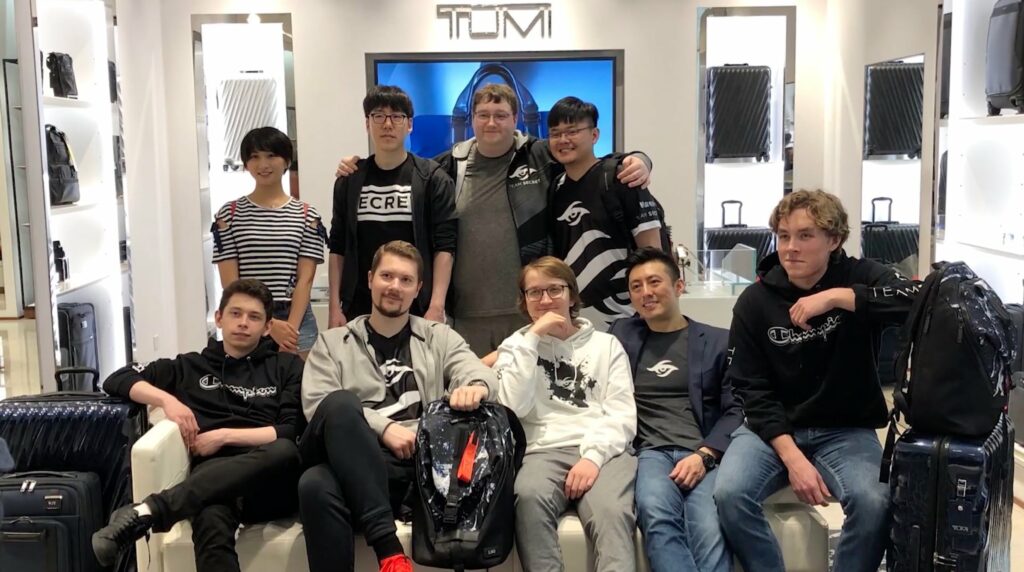 ---
More esports bag designs to come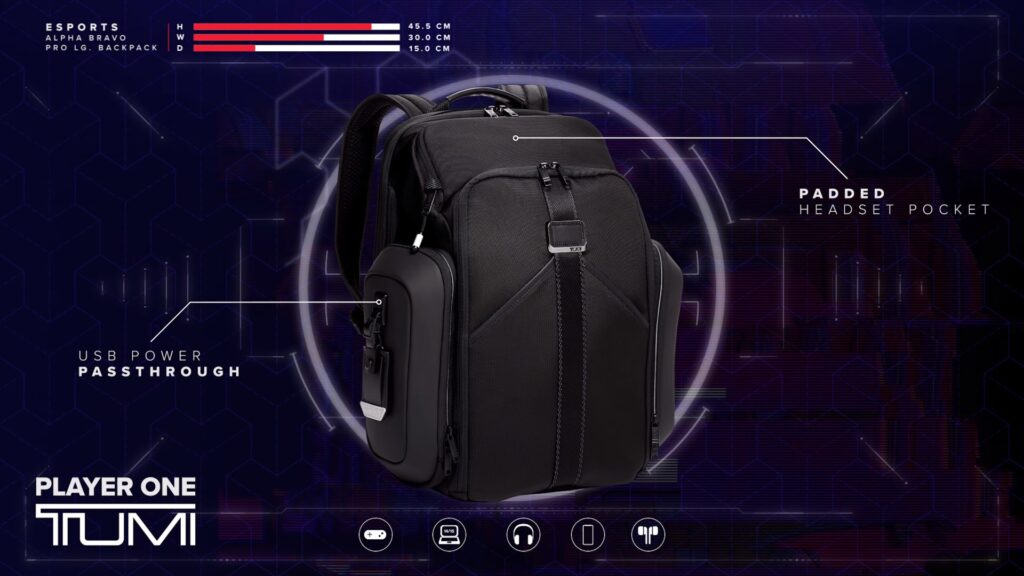 TUMI is planning to release new esports bag designs to cater to more pro athletes "of all backgrounds and experience levels, from novice to pro."
"As the world of esports shifts within the new world, we will continue to adapt and deliver the very best tools for them to perform at their highest level," promised Sanz.
For now, you can check out the full TUMI Alpha Bravo Esports Pro Capsule here.