Introducing Netmarble's latest card game, "Tower of God: New World," a highly anticipated addition to the genre.
This new iteration of the popular franchise transforms Tower of God into a collectible card game. Fans can expect to encounter characters such as Bam, Khun, and Rak, along with other supporting characters from the webtoon.
True to the genre, Tower of God: New World boasts stunning visuals and meticulously crafted scenes that are sure to captivate anime enthusiasts.
Here's everything you need to know about Tower of God: New World, including its release date, gameplay, and how to pre-register on mobile.
---
---
What is Tower of God: New World?
Tower of God: New World is a collectible card game RPG developed by South Korean mobile game developer, Netmarble. The game is based on the Korean manhwa "Sin-ui Tap, " written by SIU (Lee Jong Hui).
The series has been adapted into anime by Telecom Animation Film, the studio behind the Rick and Morty anime series and Don't Toy with Me, Miss Nagatoro.
Tower of God plot
Tower of God centers around a boy named Twenty-Fifth Bam and his friend Rachel who dwell under a gigantic and mysterious tower.
It is believed that whoever reaches the top of the tower will have their wishes granted. Seeking to improve her life, Rachel enters the tower without Bam's knowledge, and he follows shortly after her.
---
Tower of God card game release date
Netmarble has not yet announced the exact date of its launch, but Tower of God: New World is confirmed to be released sometime later in 2023.
(To be updated)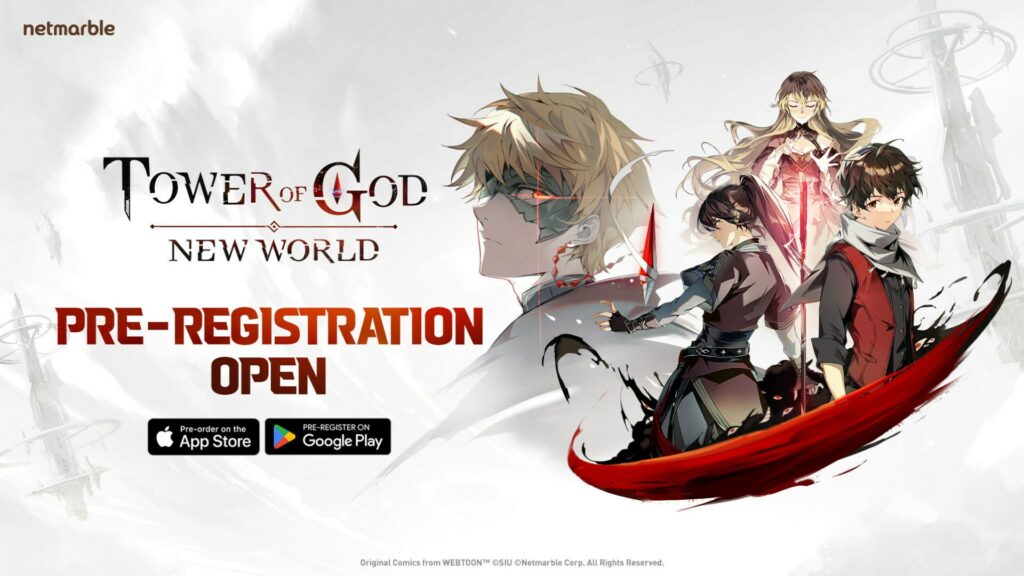 ---
Tower of God: New World gameplay
The game features simple and in-depth strategic battles infused with a unique story developed in partnership with the original author, SIU. 
It will feature multiple game modes, including adventure mode and story mode, which allows players to follow the story of Bam as he progresses through the tower.
There will be over 100 characters for players to collect in different rarities.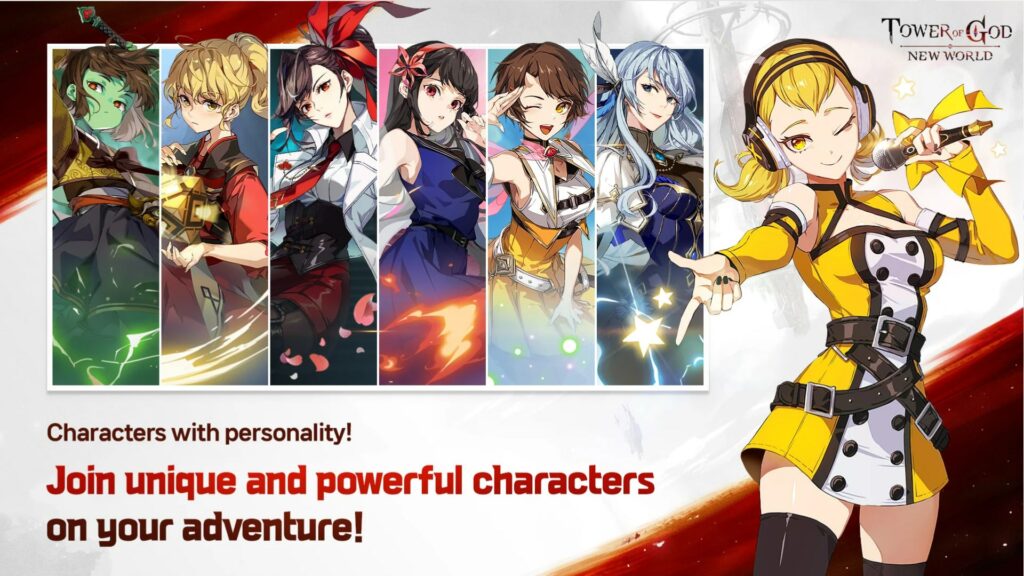 ---
How to pre-register for the Tower of God card game
To access the game's official pre-registration page, you can either visit its App Store page or Google Play Store page.
Alternatively, open your device's store app and use the search bar to look for "Tower of God: New World," which will lead you directly to the pre-registration page.
When the game launches, pre-registrants will receive an SSR version of Twenty-Fifth Bam and other rewards.
---
Discuss stories like these with us — join the ONE Esports Discord community.
READ MORE: The 11 best multiplayer and couch co-op games to bond with your partner