Mamma mia, it's Mar10 Day!
To celebrate the iconic video game character, Nintendo is introducing some special in-game events across its most popular titles.
As announced during the February Nintendo Direct, Animal Crossing: New Horizons will have special Super Mario Bros. furniture available for ordering at Nook Shopping. There are a total of 33 furniture and clothing items up for grabs for this Super Mario crossover, including ? Blocks, coins, goal poles, mustaches, plumber hats, and an exciting pair of Warp Pipes that lets you teleport anywhere on your island.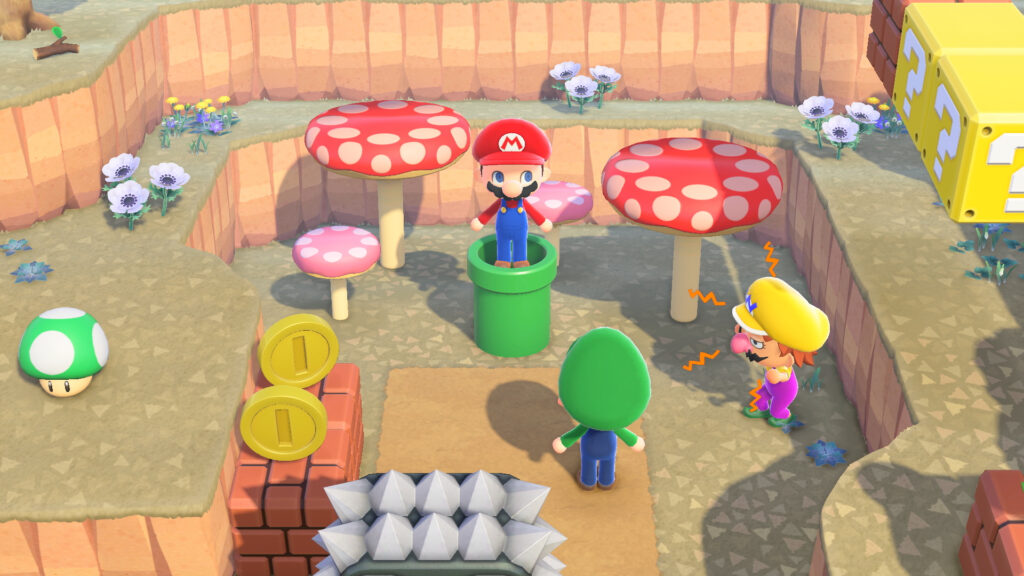 With these furniture and clothing sets, you can cosplay Mario, Luigi, Wario, or Princess Peach and literally play Super Mario Bros. inside Animal Crossing. Who among you and your friends will be the first one to cross the goal pole?
---
---
Animal Crossing's mobile game, Pocket Camp, has been invaded by the gang as well! All players will receive Mario's hat cushion and a strike-a-jump pose so you can jump up enthusiastically in the air just like the plumber brothers. Reissued furniture can also be crafted featuring Super Mario items to jazz up your Campsite.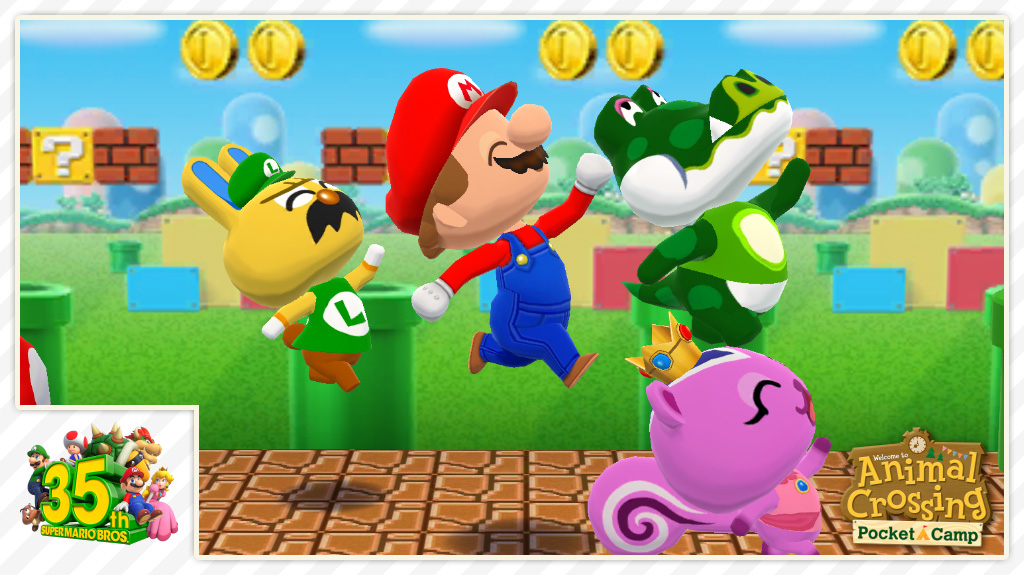 Meanwhile, an exciting race awaits Mario Kart Tour players with the Mario Tour featuring the popular Tokyo Blur 4 course. The Mario Tour will include a fresh variation of this existing Tokyo-based course with new drivers, karts, and gliders. This special tour will run from March 9 until March 23.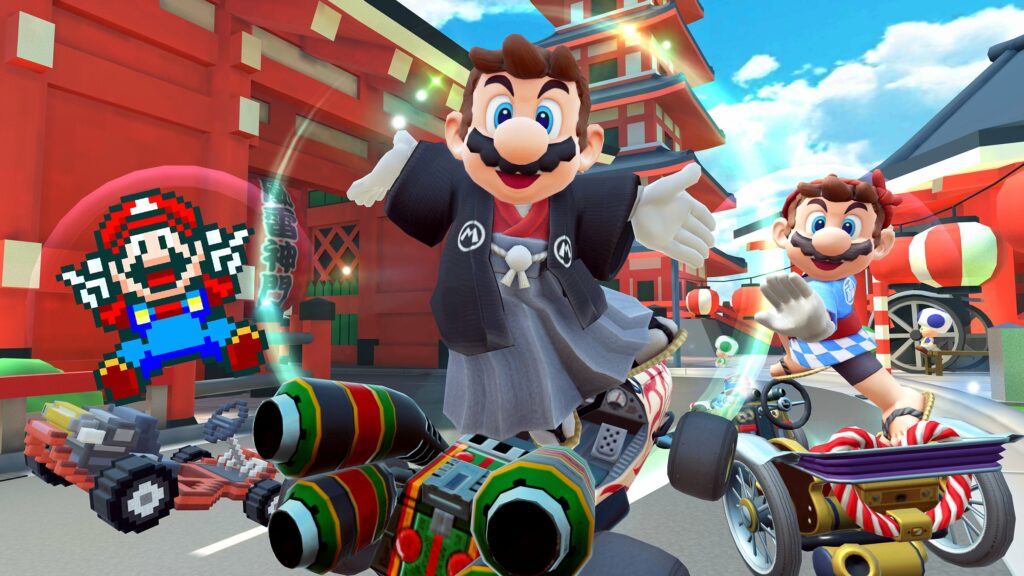 Need more Mario in your life? The Nintendo eShop is holding a sale on select games this Mar10 day!
READ MORE: Mar10 Day deals are here with 35% off select Mario titles on the Nintendo eShop