Draw your swords, gamers!
Kirito and the gang embark on a new virtual adventure in Sword Art Online Variant Showdown. The Black Swordsman joins the playerbase of a trending game title called "Cross Edge" to track down a mysterious assassin.
Here's everything you need to know about the Sword Art Online Variant Showdown game, including its story, characters, gameplay, release date, and what platform it can be played on.
What is the Sword Art Online Variant Showdown game all about?
SAO Variant Showdown is a video game adaptation of the Sword Art Online franchise written by Reki Kawahara and illustrated by abec. The free-to-play JRPG title also celebrates the tenth anniversary of the anime's release.
The story begins with Kirito learning more about Cross Edge, a new game designed by a middle school genius. At the Dicey Cafe, he overhears rumors of a hooded player attacking others out of nowhere. If you happen to lose to them, you also lose a portion of your memory.
Kirito and his friends start playing Cross Edge to crack down on the surprise attacks, but it looks like the hooded menace is already planning their next move.
Gameplay of SAO Variant Showdown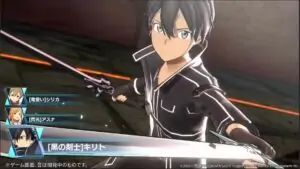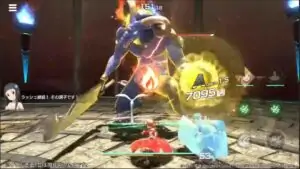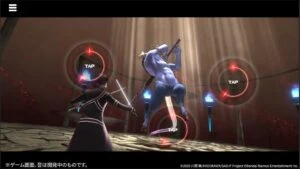 The SAO game features a fast-paced combat system that encourages players to coordinate team attacks and land 100+ hit combos.
You can swap between three different characters and build up the damage multiplier by using your attacks and skills. As you control one on-field character and their basic attacks, the two other characters can jump into combat when you activate their skills.
Enemies have a diamond gauge that fills up when they take damage. If you manage to fill the gauge, you automatically stun the opponent and enter Burst mode, which significantly increases your damage output.
As a mobile title, Variant Showdown also has touch-based quick time events during battles.
---
---
Playable characters in SAO Variant Showdown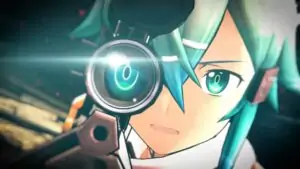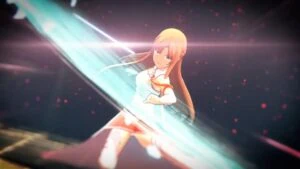 In the two trailers, developer Bandai Namco Entertainment hinted at a few familiar faces that will join the Cross Edge journey. Here's a list of playable characters so far:
Kirigaya "Kirito" Kazuto
Ayano "Silica" Keiko
Yuuki Asuna
Asada "Sinon" Shino
Kirigaya "Leafa" Suguha
Alice Zuberg
(To be updated)
Release date of the Sword Art Online Variant Showdown game
The Sword Art Online Variant Showdown game is slated for a 2022 release on mobile.
The developer will announce more information about Variant Showdown's pre-registration on the game's official Facebook page.
(To be updated)
Follow ONE Esports on Facebook for more anime and gaming news.
READ MORE: One Piece Odyssey game: Release date, gameplay, characters, platforms, trailer