Wave your wands, Potterheads!
You can now be part of the Wizarding World with Hogwarts Legacy, a new game based on J.K. Rowling's Harry Potter franchise.
In Hogwarts Legacy, you enter the story as a fifth-year student attending the illustrious school of Witchcraft and Wizardry. Despite being a young wand user still perfecting their spells, you hold the key to an ancient secret that threatens the world of magic.
Here's everything you need to know about Hogwarts Legacy, including its release date, story, gameplay, and what platforms it can be played on.
What is Hogwarts Legacy all about?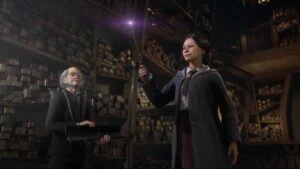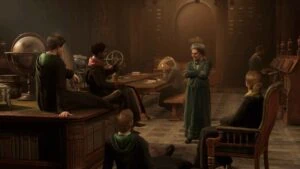 Hogwarts Legacy is a single-player, open-world action RPG developed by Avalanche Software and published by Warner Bros. Games under the Portkey Games label.
The game is set in the 1800s, a century before the original story of Harry Potter, and will introduce new Hogwarts personnel that will handle the academe and its aspiring magic users.
You will take on a role of a fifth-year student who is late to the school year and must catch up on the curriculum. In addition to your schooling, you will work alongside Professor Fig to discover if the rumors of a Goblin rebellion are actually true.
Players will also get a chance to customize the character and partake in the Sorting Hat tradition to figure out which House they belong to.
Warner Bros. Games confirmed that author J.K. Rowling has given her support to Portkey Games in creating an authentic experience that expands the preexisting Wizarding World lore.
Gameplay of Hogwarts Legacy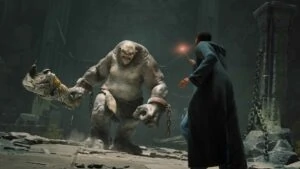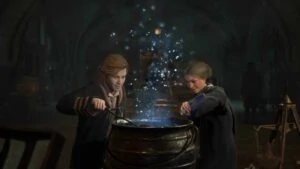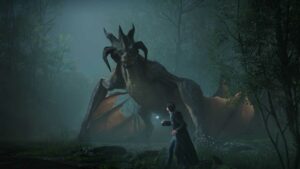 Hogwarts Legacy offers an immersive open-world experience anchored in the Harry Potter franchise.
As a student, you will attend classes to learn about casting spells, making potions, and growing magical plants. You will also get to establish friendships with other schoolmates, and make them your right-hand witch and wizard in your journey.
Apart from the usual scholastic endeavors, players can explore an expansive realm of the Hogwarts Castle, Hogsmeade Village, the Forbidden Forest, and the surrounding Overland area. While the vast landscape might seem daunting on foot, the game offers flying broomsticks and magical beasts that you can mount and ride for your adventures.
The game features a deep progression system of upgrades, talents, and skills. Players can gain experience by completing challenges throughout the world. Magical gear can also be upgraded to cater to offensive or defensive playstyles.
In terms of combat, players have the ability to mix and match their mastered spells to exploit enemies' weaknesses. An opponent is hitting you from afar? You can use the Accio charm to bring them closer for a devastating Incendio spell.
---
---
Release date of Hogwarts Legacy
Hogwart Legacy is slated for a Holiday 2022 release on the PlayStation 4, PlayStation 5, Xbox Series X/S, Xbox One, Nintendo Switch, and PC platforms.
(To be updated)
Follow ONE Esports on Facebook for more gaming news, guides, and highlights.
READ MORE: Harry Potter Magic Awakened: Release date, gameplay, platforms, trailer