Mobile battle royale game Free Fire puts its players in the fighting ring with its latest in-game event, K.O. Night.
Fighting under the bright lights of K.O. Night, survivors can expect a plethora of new content such as a full in-game reskin, a special interface with daily missions, and various belt drops that can be exchanged for exclusive event rewards.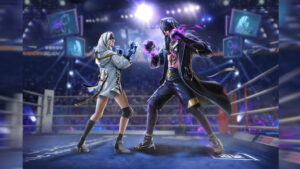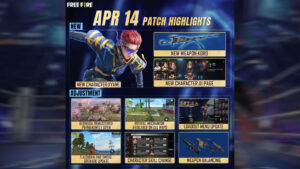 K.O. Night will also introduce two new characters in ex-lovers Laura and Rafael. Splitting up after finding out that they belong to opposing factions, you can follow the couple's destined reunion as both of them sign up for Free Fire's premier fighting tournament.
---
---
Alongside K.O. Night, players will get a substantial update that will change how survivors play out their matches.
In terms of character advancement, players will only need to use memory fragments to level up characters while Awakened characters will now merge their original and awakened skills together.
Players can also look forward to the return of the highly-requested Bermuda Remastered map and the inclusion of the Revival mechanism on all maps. As for new additions, the game a new character in Xyane and a new weapon in Kord.
Here are the official character skill updates for K.O. Night: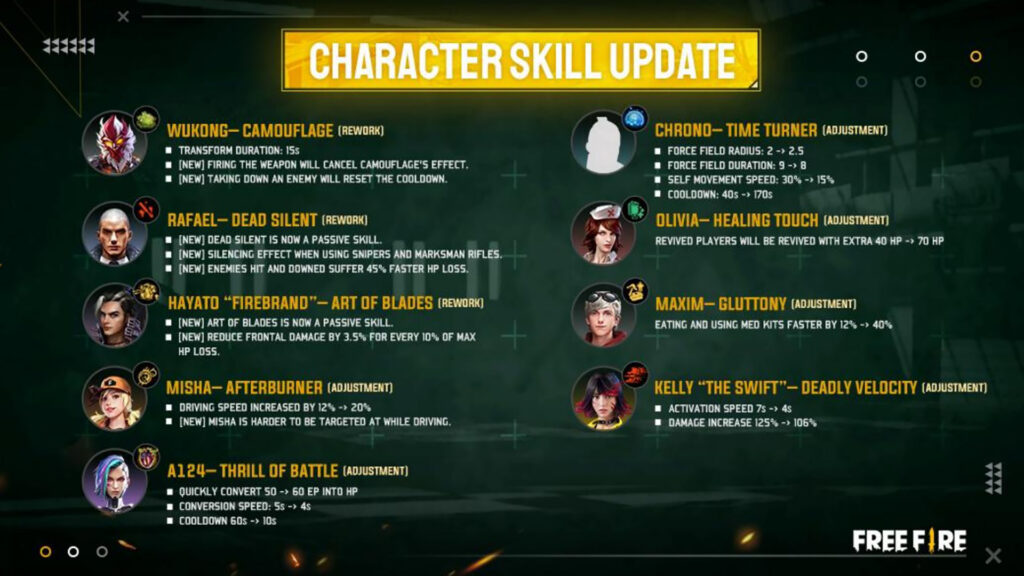 READ MORE: The Free Fire World Series 2021 will be held in Singapore with a US$2M prize pool