Order up, party game goers!
The Epic Games Store is giving out free copies of the chaotic co-op party game, Overcooked 2.
How to get Overcooked 2 for free on the Epic Games Store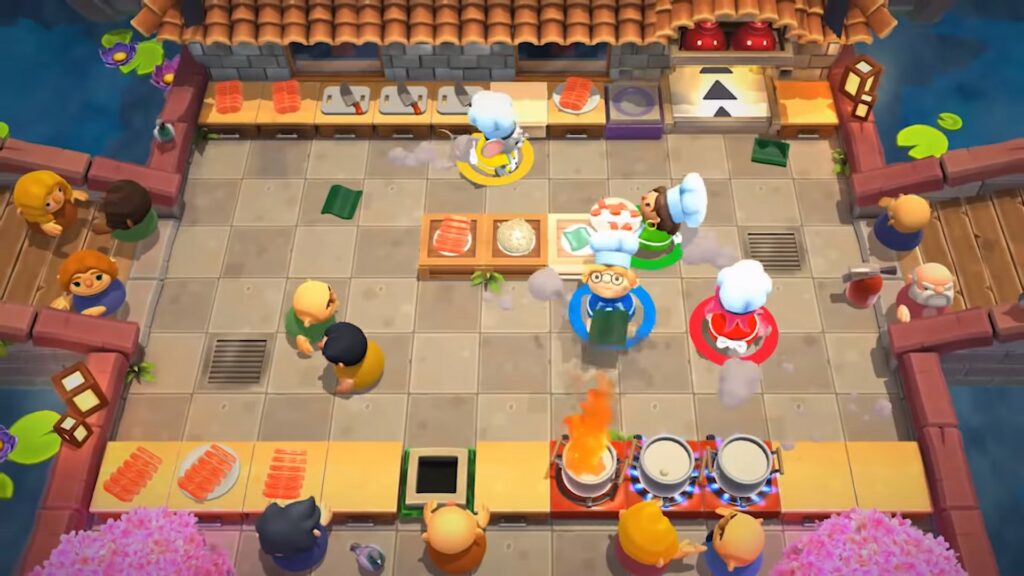 To get your free copy, simply log into your Epic Games Launcher and click on the Store tab.
From there, scroll down to the Free Games section and click on Overcooked 2.
Once you're at the game page, click on the Get option, then the Place Order button on the following page to add the game title to your Epic Games Store library.
If you don't have an Epic Games account yet, you can register for one here.
---
---
What is Overcooked 2 all about?
If you're not familiar with the title, Overcooked 2 is a game that lets you play as a heroic chef who cooks meals and collects recipes to save the Onion Kingdom.
While it may look easy at first, you'll come across various obstacles such as fire outbreaks, collapsing floors, and moving work surfaces that will truly test your cooking skills.
The game supports solo play and 4-player local and online co-op, so make sure to tell your friends to get their free copies too.
Epic Games Store is also giving out free copies of Hell is Other Demons, an action-platform shooter with Roguelite elements.
Overcooked 2 and Hell is Other Demons will be available for free in the Epic Games Store until June 24 at 11:00 p.m. GMT+8.
READ MORE: The 5 biggest games announced at Nintendo Direct at E3 2021