After five weeks of play, Marcos Gaming is the first team in the Pokémon UNITE Asia Champions League 2023 to qualify for the offline final.
The team ended phase one of the Indian regular season with a perfect score of 12 after winning all four of their matchups, rocketing the team to the top spot and instantly sending them to the final in Kuala Lumpur, Malaysia.
Marcos Gaming were always one step ahead of their opponents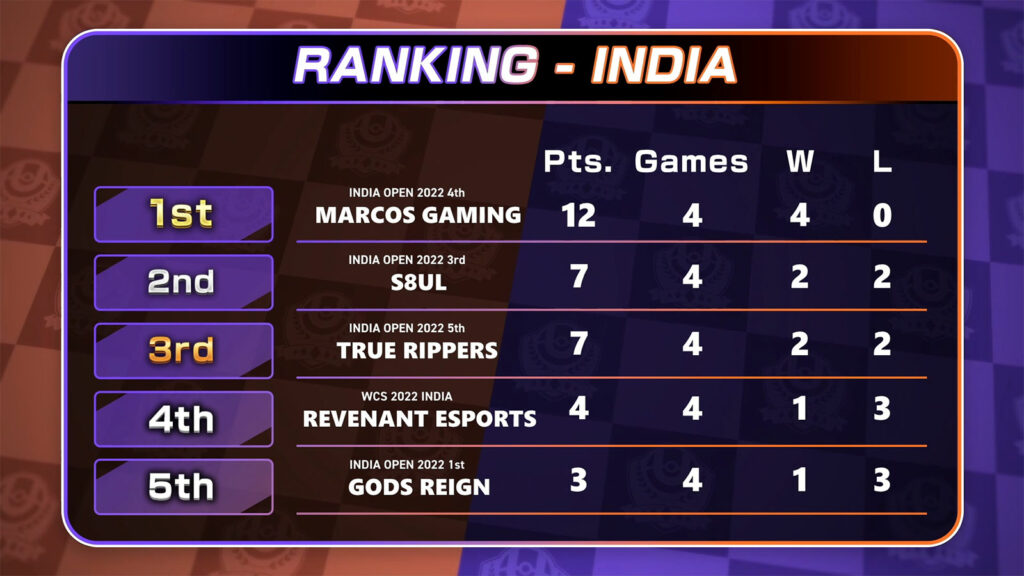 Throughout the regular season, Marcos Gaming made their matches look easy. Their polished team coordination and clean decision-making during critical situations allowed them to stay ahead of their opponents.
Their consistent performance has earned the team many new fans and respect from previously doubtful onlookers, especially after their nail-biting three-game series against S8UL.
---
---
---
S8UL were Marcos Gaming's toughest opponent yet
The last matchup for both teams, S8UL and Marcos Gaming made it very clear both were hungry to end the regular season with a win when they tied the series 1–1. The series-deciding game three wasn't so simple, either.
It all came down to the late game. Marcos Gaming positioned themselves to defend Rayquaza whilst scoring for free on the side, knowing full well that S8UL didn't have the capacity to defend their side goals. This didn't stop a full team fight from eventually breaking out, which S8UL won rather convincingly.
Knowing they had a considerable lead to buffer the incoming goals, Marcos Gaming pulled out all the stops to make scoring as difficult as possible for S8UL. The team split to defend their goal while also attempting to score themselves, not allowing their opponent to score all their points.
This play won them the series by a mere 21 points.
---
Phase two of the Pokémon UNITE Asia Champions League 2023 Indian division kicks off on February 12 where the remaining four teams will battle for the last slot to the offline final.
Watch the games live on ONE Esports' YouTube, Facebook, or Twitch stream.
READ MORE: MYS ReBongs: 'All-Rounders are better than Speedsters now'