Sorry Cloud, there's a new pretty boy in Midgar.
Aside from its thought-provoking plot about the dangers of eco-terrorism and its effects on urban communities, Final Fantasy VII introduced the gaming world to an iconic cast of original characters.
Besides main man Cloud and his Avalanche crew, big bad villain Sephiroth stands to be equally loved by fans, with his distinct long silver hair, looming stares, and his big sword, Masamune.
But what would the one-winged angel actually look like in real life?
Fantasy Toys' Sephiroth bust brings the Final Fantasy VII antagonist to life
Hobby studio Fantasy Toys uploaded photos of a hyper-realistic 1:1 bust of Sephiroth. Yes, you read that right.
The Sephiroth bust is an immaculate mockup of the Final Fantasy VII character, dressed to the nine's with an open black coat and metal shoulder plates.
Rather than having smooth CGI skin, the statue is designed with bumps, pores, and freckles all over its face. The artist even managed to apply a sheen of oil and redness around the evil-doer's nose and glowing cat-like eyes.
Even from the back, the Sephiroth bust can be easily mistaken for a passing cosplayer at a video game convention. Just disregard the fact that it's only half a body.
---
---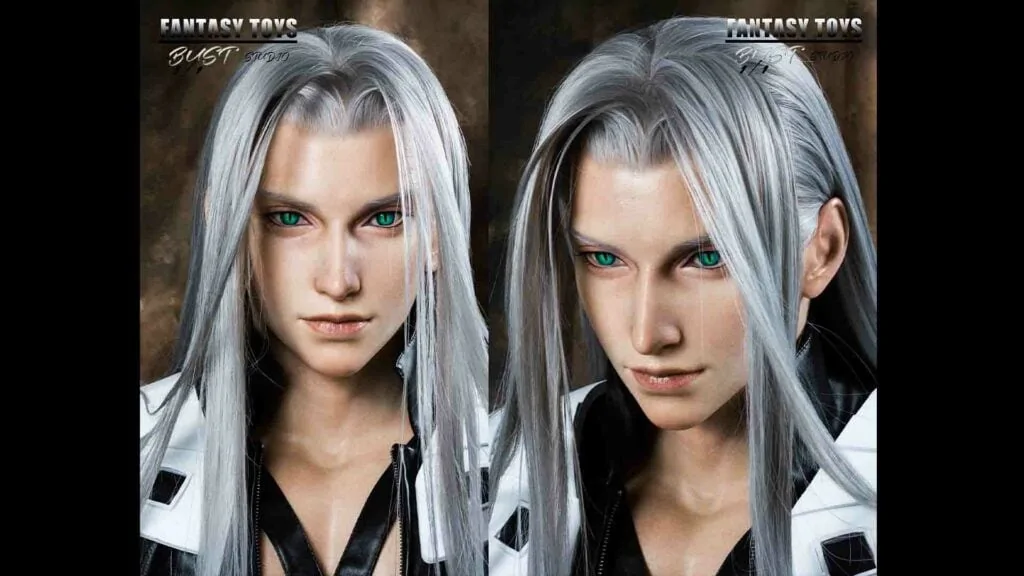 The artist's attention to detail stretches all the way down to its torso, for a Twitter user confirmed that the Sephiroth bust includes nipples under its attire.
Keep in mind that the statue is made out of silica gel, meaning that it's definitely a bad idea to place your lips on any part of Sephiroth.
Although the piece of art looks like the perfect addition to an FFVII fanatic's collection, the artist mentioned that the Sephiroth bust is only for display.
If you'd like to see more of the Sephiroth bust and other realistic statues, you can check out the official Fantasy Toys website.
Follow ONE Esports on Facebook and Twitter for more gaming culture news and stories.
READ MORE: 5 video game locations you can actually visit in real life