Let's face it, Robert Pattinson is an absolute heartthrob.
Known as Edward from the Twilight saga and Ephraim Winslow from the seafarer bromance film The Lighthouse, the English actor is now donning the Dark Knight cowl for the upcoming Batman film.
Set to have a love-hate relationship with Zoe Kravitz's Catwoman, one might wonder where Pattinson learned how to tune into his emotions.
In a recent interview with Clique TV, Pattinson revealed that he was a massive fanboy of Final Fantasy VII, and discovered love through the game's leading women.
Warning: Spoilers if you haven't finished the original Final Fantasy VII game
---
---
Robert Pattinson proves that he's a Final Fantasy VII fan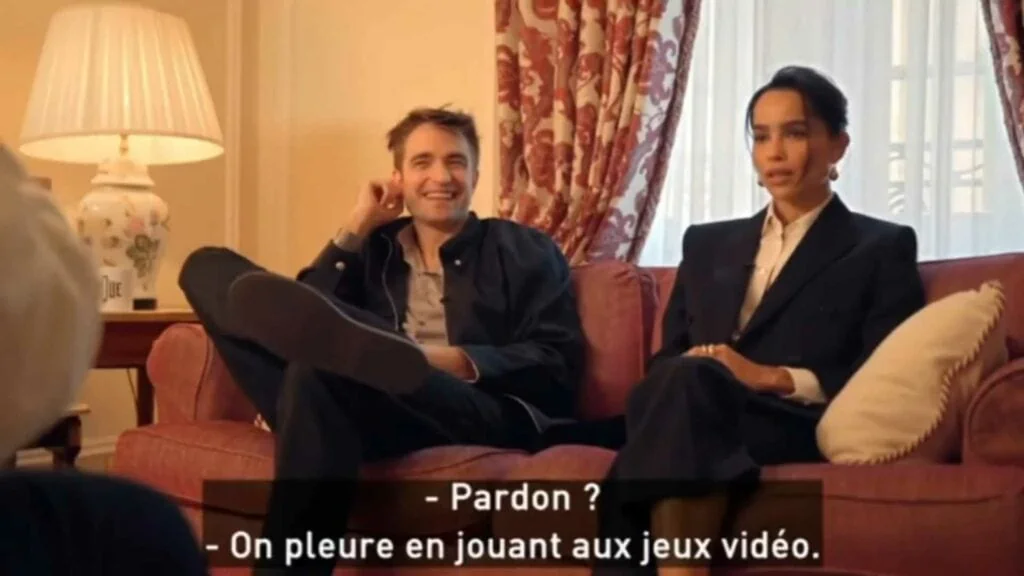 A teaser of the special segment showcased Pattinson and host Mouloud Achour raving about Final Fantasy VII and bonding over the fact that they both cried over Aerith's death.
With co-star Kravitz being unfamiliar with the classic game, Pattinson summarized it as a "love triangle" where protagonist Cloud is interested in two characters, Aerith and Tifa. He described Tifa as a "sexy thief in a short skirt" and Aerith as the "really kind girl who can heal everyone".
The actor added a side note about how he calls Aerith by her mistranslated name, Aeris, because he had a different version of the game.
While fondly looking back at his memories of the game, Pattinson voiced out his frustrations as a gamer who was invested in FFVII's thrilling romance.
"I was in love with Aerith and Tifa. I couldn't decide, and then right at her peak, Aerith gets killed," explained the Batman actor. "This is how every guy figures out what love is."
Even though Pattinson and I are worlds apart, it's nice to know that we both have unrealistic expectations of love because of a 90s JRPG that features dudes with huge swords.
You can check out a few clips of Pattinson's love for FFVII in the video down below:
Follow ONE Esports on Facebook for more gaming news, guides, and highlights.
READ MORE: Did you know? Dune star Timothée Chalamet is actually a diehard gamer