The Pokemon Company joined forces with K-pop group Itzy to promote a handful of the franchise's popular titles.
The first project from the partnership focused on a highly-awaited game from the main line series, Pokemon Legends: Arceus. The group was also featured in a commercial, a behind-the-scenes video, and a TikTok video.
Aside from Arceus, the music group was part of other projects featuring the official trading card game and mobile MOBA, Pokemon Unite.
Itzy's hit single, Wannabe, has been included as a tie-up song for the collaboration.
This is just one of many collaborations that Nintendo has done with well-known music artists. The company previously hosted a Unite AKB48 Invitational and teamed up with fellow JYP Entertainment labelmates Twice for a Nintendo Switch commercial.
---
---
Kpop music group Itzy talks favorite Pokemon and memories of the Nintendo classic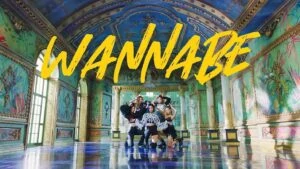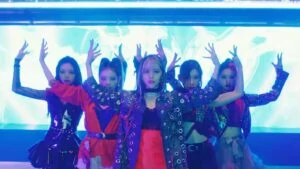 Members of the Kpop music group voiced their excitement for the collaboration. Yeji and Yuna are looking forward to showing their love for the game series as they've been fans of the pocket monsters since childhood.
When talking about favorite characters, main vocalist Lia revealed her bias during the Kpop group's film shoots.
"I liked Snorlax. I fell in love with the charm of Eevee while filming this time," mentioned Lia in an official interview.
Eevee's charming looks also caught the attention of Chaeryeong, who said that the character has pretty eyes.
As for their fondest memories, Lia mentioned that it was her daily routine to watch the TV series as a kid, while Ryujin used to play the game for countless hours.
As a kid, she'd get scolded by her parents for gaming too much, Ryujin revealed.
For more information about the collaboration, you can check out the official Pokemon Korea announcement.
---
---
Follow ONE Esports on Facebook for more culture news, guides, and highlights.
READ MORE: Why Super Junior Heechul's love for esports runs deep