IU's fandom, UAENA, is graced by its very own League of Legends world champion!
In Team Liquid's latest "Duo Q's" episode, support player Jo "CoreJJ" Yong-in reunites with former teammate Park "Ruler" Jae-hyuk to discuss their favorites in League of Legends and Kpop.
---
Gen.G Ruler loves to listen to Kpop star, IU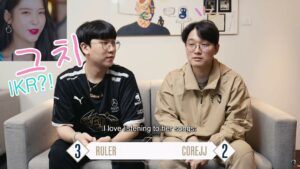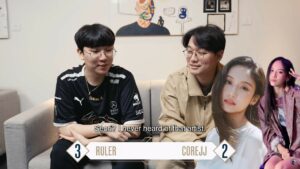 Having known each other since their Samsung Galaxy days, the two players talked about their favorite Kpop celebrities.
While CoreJJ remembered Ruler being a big fan of Secret's Jun Hyo-seong, the Gen.G player revealed that his dream dinner date would be IU.
"If it's having a meal with someone, it's IU. I love listening to her songs," said Ruler.
CoreJJ looks to be a man of many fandoms after naming Seori as his current favorite artist. In the previous Duo Q's episode with Edward "Tactical" Ra, he also talked about his love for the popular Kpop group, Blackpink.
Gen.G Ruler mentioned that Core was also a fan of IU and Bolbbalgan4 during their time in Samsung Galaxy.
---
---
CoreJJ changes his favorite animal as part of a 'plot', according to Team Liquid teammate Tactical
On CoreJJ's second time on Duo Q's, he ended up revising some of his answers in the trivia game.
When Gen.G Ruler was guessing his favorite animal, Core quickly abandoned the idea of being a dog person and confirmed his love for cats.
The film crew caught Tactical's reaction to the subtle change and he believed that Core had an ulterior motive.
"Why did he say yes to Ruler and no to me?" questioned the Team Liquid player. "It's all a plot to get him to NA as well."
---
The Gen.G player's favorite champion skin is not his own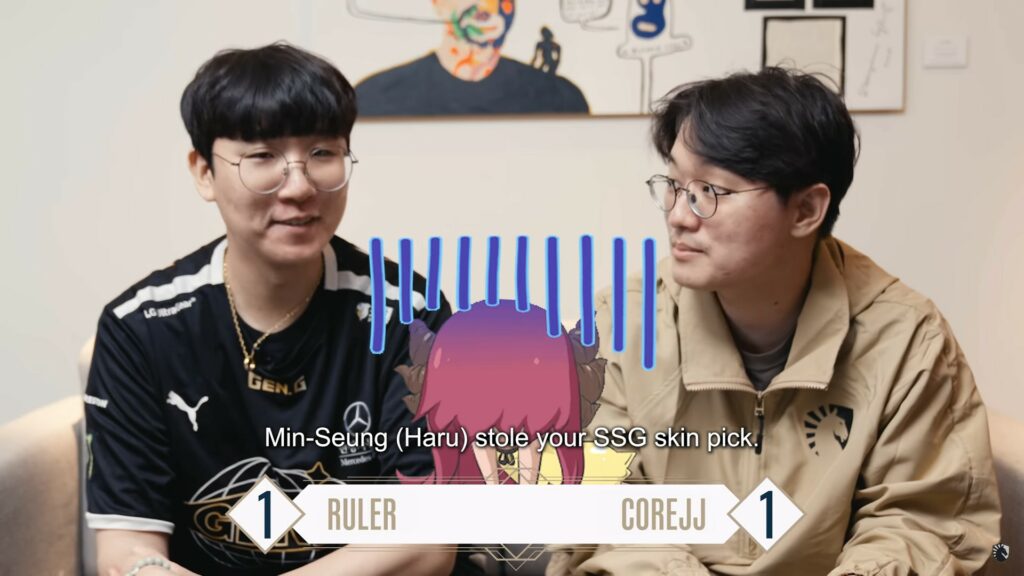 Gen.G Ruler confirmed that his favorite LoL champion skin was actually a Samsung Galaxy skin, but not his own.
Having selected Xayah for his SSG skin after winning Worlds 2017, Ruler elaborated that his original pick was taken by SSG jungler Kang "Haru" Min-seung.
"It's not like I don't like Ezreal as a champion, but someone stole it from me," said Gen.G Ruler. "Haru took Ezreal from me."
You can watch the two former teammates reunite down below:
Gen.G will face Team Liquid tonight at 11 p.m. GMT+8 on Day 7 of the Worlds 2021 Group Stage.
Follow ONE Esports on Facebook for more League news, guides, and highlights.
READ MORE: Is Team Liquid's CoreJJ a huge Blackpink fan? Here's proof