Time to jump into your cockpits, mecha fans!
Bandai Namco Entertainment is taking over the realm of multiplayer games with Gundam Evolution, a free-to-play FPS based on the classic mecha franchise.
Here's everything you need to know about Gundam Evolution, including its release date, playable units, gameplay, and network testing.
What is Gundam Evolution?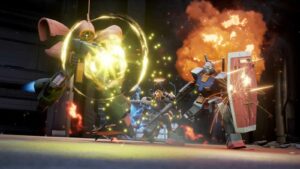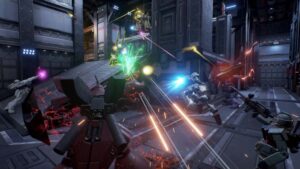 Gundam Evolution is a video game adaptation of the Gundam anime franchise created by Yoshiyuki Tomino.
The game offers six versus six PvP, with combat similar to other team-based games like Overwatch and Valorant. Mecha units having their own offensive, defensive, and supportive skills, as well as cosmetic skins, emotes, and stamps.
The game features three objective-based game modes:
Destruction: Aim to destroy or protect objectives on the map in attacker and defender teams
Domination: Battle for three randomly unlocked objectives on the map
Point Capture: Battle in attacker and defender teams for objectives on the map
For more information about the game modes, you can check out the official site.
---
---
Playable mecha units in the free-to-play game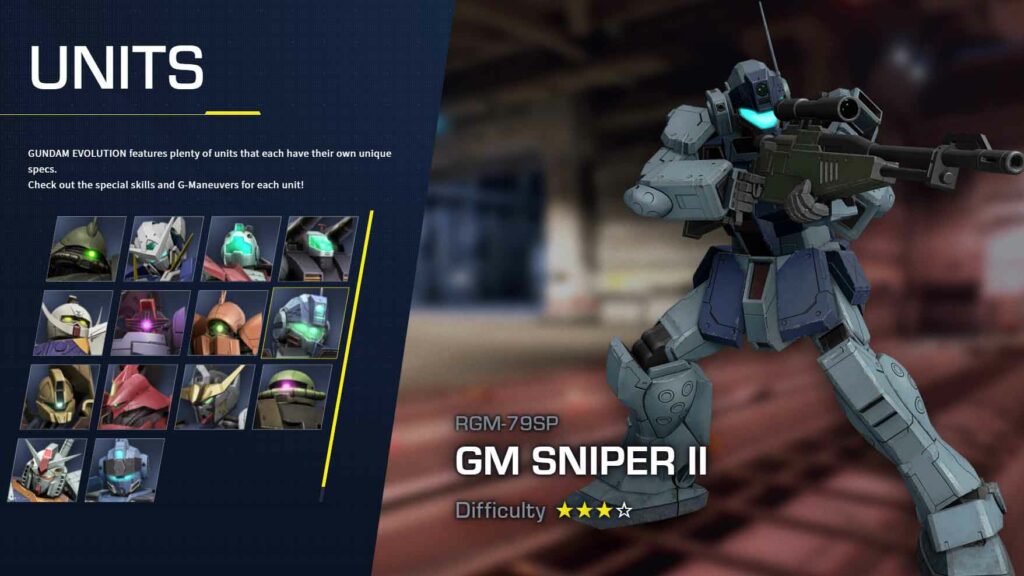 Bandai Namco announced that there will be 14 playable mecha units in the game. Here is a list of all of the available units:
Asshimar
Dom Trooper
GM
GM Sniper II
Gundam
Gundam Exia
Gundam Barbatos
Guntank
Pale Rider
Marasai (UC)
Methuss
Sazabi
Turn A Gundam
Zaku II [Ranged]
Release date of the Gundam Evolution game
The game is undergoing network testing on the Steam PC client with accounts exclusively from the US or Canada.
Players can apply as a tester on the Network Test page from March 9, 2 p.m. PST | 10 p.m. GMT | March 10, 6 a.m. GMT+8 until March 28, 12 a.m. PST | 7 a.m. GMT | 3 p.m. GMT+8.
Accepted applicants will be notified on March 31 and will get to playtest the multiplayer game from April 7 to 12.
More details will be announced for network tests on the PlayStation and Xbox platforms.
Gundam Evolution is slated for a 2022 release on PC, PlayStation 4, PlayStation 5, Xbox Series X/S, and Xbox One.
(To be updated)
Follow ONE Esports on Facebook for more anime and gaming news.
READ MORE: JoJo's Bizarre Adventure All Star Battle R: Release date, characters, platforms