Fighting game Guilty Gear Strive bulks up its roster with the introduction of Goldlewis Dickinson, a coffin-swinging Secretary of Defense of the United States.
Goldlewis is the third original character to debut in Strive after Giovanna and Nagoriyuki.
Goldlewis Dickinson is a heavy hitter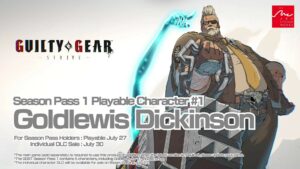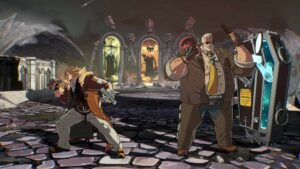 Goldlewis drops into Strive as one of the biggest fighters on the roster. The official website entry categorizes him as a Power character, similar to Potemkin's Power Throw title.
In the reveal trailer, the military officer lugs around his trusty Area 51 coffin as a type of weapon. Goldlewis even uses the coffin's residing extraterrestrial to deliver some nasty uppercuts.
As for his special moves, Goldlewis Dickinson takes out a Gatling gun for ranged damage, and calls upon an airstrike with a laser emitting from his sunglasses.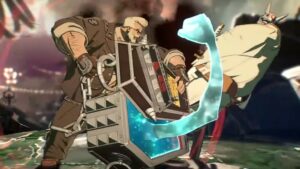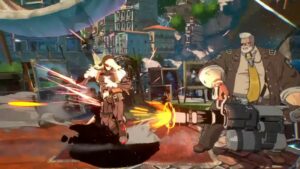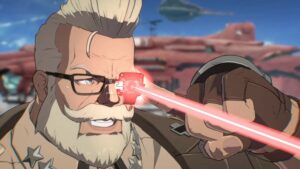 ---
---
Season Pass 1 roadmap of Guilty Gear Strive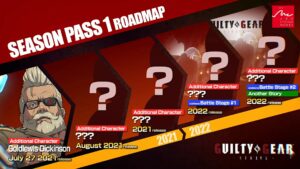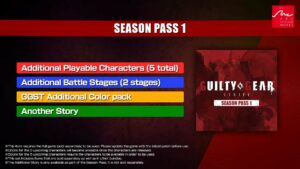 Goldlewis Dickinson will be the first out of five fighters debuting during Strive's Season Pass 1.
Here are the release details of Season Pass 1:
Additional character: Goldlewis Dickinson (July 27)
Additional character: TBA (August)
Additional character: TBA (2021)
Additional character and battle stage: TBA (2022)
Additional character, additional battle stage, and new story: TBA (2022)
Goldlewis Dickinson will be playable on July 27 exclusively for Season Pass 1 holders, and will later go on sale on July 30.
READ MORE: GO1 says Sol Badguy is the only S-tier character in Guilty Gear Strive