Heads up, rockstars!
You can now put your showers into overdrive with these official Ramlethal shower sandals.
The official Guilty Gear Strive Twitter account announced the product just this week, and is now taking pre-orders.
According to its description, the sandals are a "comfortable item" that can be used for both indoor and outdoor activities.
---
---
Design of the Guilty Gear Strive Ramlethal shower sandals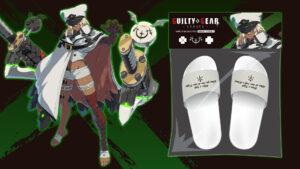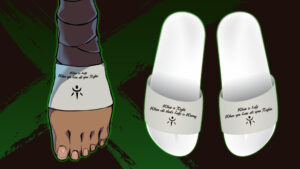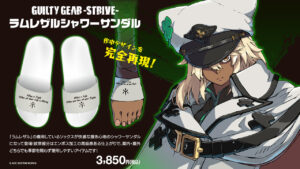 The shower sandals stay true to the latest design of Ramlethal's socks, keeping its trademark eggshell white coloring with an embossed finish.
The footwear is also labeled with the swordswoman's left and right phrases from her GGS design.
As of now, the store is selling only one size variant (27cm by 10.5cm), which approximately fits a US 10 shoe size.
The Ramlethal shower sandals are currently priced at JP¥3,850 (US$35), and you can pre-order them on the official Arc System Works Ebten page.
READ MORE: GO1 says Sol Badguy is the only S-tier character in Guilty Gear Strive