The epic adventure of Diablo 4 is nearly upon us as players prepare to descend once again into the chaos of Sanctuary.
The fourth iteration in the popular devilish franchise is set to release this summer with a very different type of game than its predecessor while still providing that same dark Diablo feel.
With an open-world and more static environment approach outside of dungeons, this will be a new venture for the title, but one that seems to be most welcome following the betas.
---
---
Diablo 4 releases fully on June 6, but there's an early access date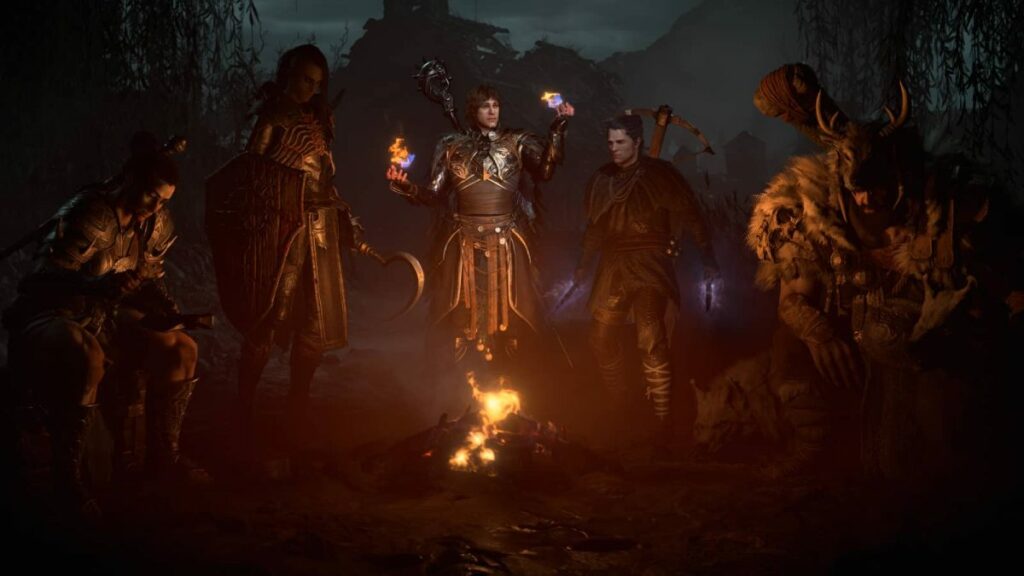 When does Diablo 4 come out?
The next installment is set to debut worldwide on June 6. However, those who pre-purchased either the Deluxe or Ultimate editions will get in even earlier.
Below you can find the official release times based on whether you have already purchased the game or not.
Diablo 4 early access (Deluxe/Ultimate pre-orders): Thursday, June 1 at 4 p.m. PDT / June 2 at 12 a.m. BST / June 2 at 8 a.m. KST.
Diablo 4 official launch: June 5 at 4 p.m. PDT / June 6 at 12 a.m. BST / June 6 at 8 am KST.
---
Official Diablo 4 trailers
If you want to get a taste of the story, the official story launch trailer was recently released and can be found below.
Story launch trailer
---
---
In terms of gameplay, there are tons of looks at that with various gameplay trailers. You'll get to see the necromancer, barbarian, sorcerer, druid, and rogue in action against the foes of hell.
You can find even more gameplay, lore, and feature breakdowns on the official Diablo Youtube channel.
Gameplay launch trailer
---
---
What's the level cap in Diablo 4?
After three separate weekends, fans are dying to get back into the game and finally make it past the level 25 level cap from the beta.
The official level cap on release will be significantly higher at 100. The second 50 levels will be made available via the paragon board.
According to Diablo 4 director Joe Shely, "When you finish the campaign, you might be level 45 or something. Your character level goes up to a hundred through Paragon points. And you get access to whispers, you get access to Nightmare dungeons, other endgame activities that we're still working on."
READ MORE: D4 reveals official launch system requirements — can you play?