With Diablo 4's launch looming on the horizon, hopeful players are already looking for any way to get some free loot.
Luckily for them, Blizzard has partnered with Twitch to give players the opportunity to earn the Primal Instinct mount in their upcoming game.
---
---
The Primal Instinct mount is the second Diablo 4 mount item exclusively given out already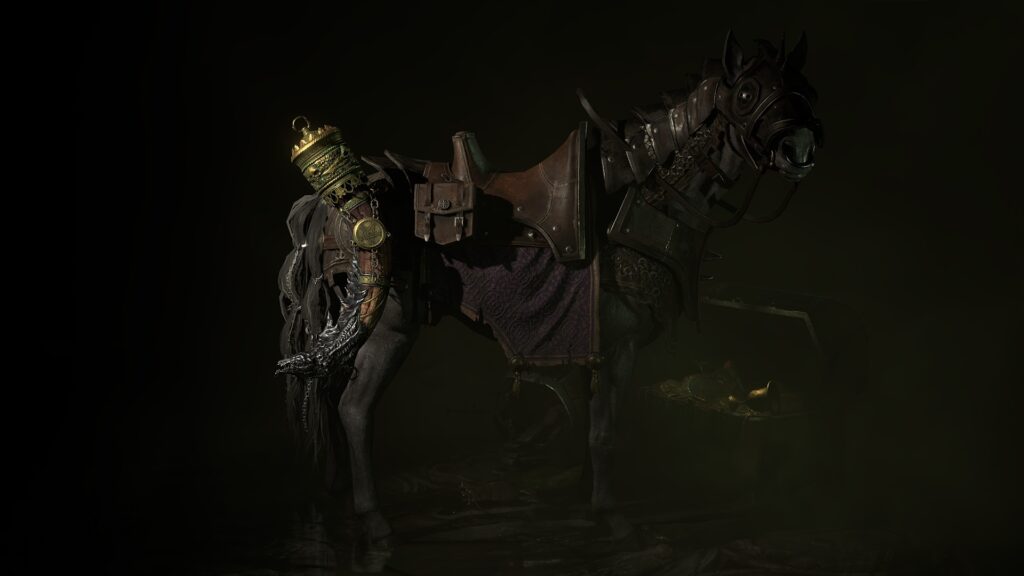 This isn't your normal drop, however, as simply tuning into a stream won't be enough to grant you access to the exclusive mount.
For this go-around, fans will need to find a streamer that is part of the program and gift them two Twitch subscriptions. While these sorts of things normally only require a certain amount of time watched to earn, this isn't the first time Blizzard has done this sort of thing.
There was a similar Twitch drop scenario for their wildly popular MMORPG World of Warcraft when its latest expansion, Dragonflight, launched.
So if you're interested in getting this drop for yourself, you'll want to make sure you have the roughly $10 U.S. dollars available to gift two subs. Don't forget to make sure that channel is an eligible one as well, or else you won't get the mount, you'll just help out a streamer from the kindness of your heart.
If you want to check what drops you have, you'll want to visit your Twitch inventory. From there, you'll be able to click claim to send the item to your Blizzard account, which you will need to have linked to your Twitch account prior to gifting the subscriptions.
Step-by-step guide on how to get the mount:
Link your Blizzard account to your Twitch account
Find streamers participating in the drop program
Gift a participating streamer two subscriptions
Go to Twitch inventory and claim the drop
Log into the game to access your new mount
READ MORE: Asmongold gives surprising rating in an in-depth review of Diablo 4 beta