I've been working as an esports talent in the Philippines for two years now.
I started out as an esports correspondent and courtside reporter for The Nationals, a franchise esports league in the Philippines. Then I went on to host several esports events and digital content for gaming. Most recently, I was the panel host for the Philippines leg of Riot's Valorant First Strike tournament, and I hosted the Esports and Gaming Summit in 2020.
When I first started out as a talent, I assumed that my background in theater and commercial work would make transitioning to esports pretty easy. I assumed I'd read a script, memorize lines, and I did have some game knowledge and consider myself a huge geek – how hard could this be?
But like many fans, I didn't realize the sheer amount of work shoutcasters and analysts have to put into their craft. Even esports hosting is quite a specialized skill, as esports fans are among the most dedicated, astute, and volatile fans you'll ever meet.
Two years on, I'm still learning, but I feel like I have a pretty good handle on what it takes to be a good esports talent.
Here's what I've learned over the past two years:
5. You don't know enough about the game
You might think you know everything there is to know about the game, but there's always more to learn. Knowing all the characters, weapons, builds, skills, and game mechanics is a given, but you also need an in-depth knowledge of past and present metas, and the ability to speculate on future ones.
Casters often have sheets of paper with various notes on player selections, character picks, equipment and builds, and so much more scattered around the desk in front of them. (And are pretty good at hiding it too!)

It's also the responsibility of the casters and analysts to keep up to date the game itself. This is quite important for games that frequently have new patches and release new characters, or for games with updates that almost completely change everything you already know about them. Game knowledge is the very core of a tournament broadcast.
Here's a couple of things I do to improve game knowledge:
PLAY. Play and play. This is the fun part! But you can't just be playing the roles you prefer or heroes you like. You've got to try them all. Get familiar with all aspects of the game by experiencing it firsthand.
Watching videos of players, especially when it's about strategy and gameplay is also helpful. It broadens one's knowledge when you see how someone else uses certain heroes or builds, or maybe how a certain team uses the map in a unique way. It also helps discuss these different opinions with your community or fellow casters and analysts to get different perspectives.
And yes, I do take notes! Lots of it. (And it's a mess.) I often have notes for each character, their skills, when they're used, when they're not, and win conditions as the match progresses. All this information can be overwhelming, so I find that it's helpful to take it in chunks. I usually go through the characters and skills first, then expand to items or weapons. From there, it'll be easier to zoom out into combos and team lineups, and then add in the factor of time (early, mid, late game). But wait, we've only just started!
4. You don't know enough about the players
Sure, you probably know your tanks from your marksmen, but you also need to know everything you can about the players themselves. You never know when an interesting piece of trivia like their favorite food could come in useful during an on-air interview.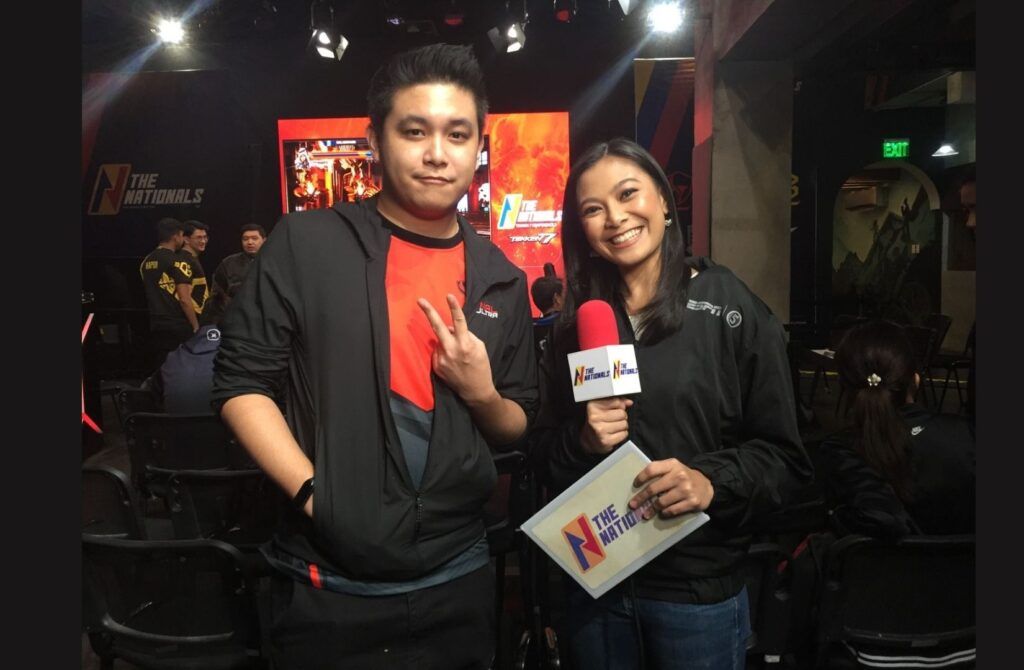 It's not just about knowing interesting facts about them either. Knowing the players allows you to create a narrative around them. Have they been in the scene for a while, struggling to make their big break? Are they a superstar addition to a team that's had a lackluster season? Knowing the answers to questions like these helps shape the story around the players, the teams, and as a result, the overall match.
It only follows that you need knowledge about the teams as well. Things like roster shuffles affect in-game performance and team chemistry greatly. It also helps to know the team's record and history, like whether they're the underdogs or the dark horses in a competition.
Other than gathering all the in-game information about these players, it also helps to humanize the players themselves. Their personal journeys help drive the excitement around seeing these athletes play. Maybe they're balancing their studies while being a professional player, or maybe they went through an interesting life experience that pushed them into esports? Viewers will most likely be able to tell what's going on in the match, but it adds another layer to the overall broadcast to tell the stories outside of the game.
Here's a couple of things I do if I'm talking about players I'm not familiar with:
Small talk. Back when this was possible at offline events. (Sad face.) It helps to introduce yourself casually to the players and team's management, so that they'll feel comfortable talking to you. If they're not too preoccupied before or after the match, you might be able to get a statement on them that you can use in your panel or cast.
Stalk them on social media… for purely professional reasons, of course! I usually check if they've posted what they're feeling before a match on their profiles, or maybe if their team page has some friendly (or not so friendly) online banter with their opponent.
Small talk came in handy during one broadcast, when I happened to chat up the management staff for a Mobile Legends team. Since they had already warmed up to this unknown reporter, they invited me to sit next to them while the first game was ongoing and I got their official comments on how the team was playing as it was happening live. Made for an excellent halftime report!
---
---
3. Story is king
Story is king, as the saying goes, and that rings true for esports too. Combine everything I said about getting to know the players, teams, and game together, and now it's your job to tie it all together to tell the most compelling story for the match, series, tournament, or league. Casters or analysts need to find effective ways to tell the match's story, even if nothing special happens in the match!
Esports broadcasters are writers too, as they get to dictate who gets the spotlight, who gets to be named hero, and who ends up being named villain. With this storytelling power comes great responsibility. Using the right words and tone is also important, as most organizers would want to remain neutral and take care of not offending anyone.
Here are a couple of things I do to get creative:
Draw references from other sports and pop culture. I actually check out how the NBA builds up their players and how other sports like MMA build up rivalries. I notice the terminology they use as well and see where these might be applied to esports. And as for pop culture? You'll maybe catch me comparing an all-star team to the Avengers, or throwing in a Star Wars quote or two. I find it helps my own storytelling when I relate teams and players to characters I know and love.
The team's history is a great way to get to know their story. Even if you personally don't know a lot about a team, a series of losses might mean they're the underdog. If a defending champion is going up against a new squad, you can create a David vs. Goliath arc.
A lot of esports athletes can be quite shy and nervous around the camera, so it also falls to the talent to help them find their words. In one live interview, I asked a player to tell us how they managed to win a series with an unexpected lineup. Was it a secret weapon? Were they playing trying to confuse their opponent? "Well, that's happened," answered the player sheepishly, which I then turned into their action on pure instinct and gut feeling that an off-meta hero would work, and fate being on their side that day. It's also our job to make them look good! And speaking of looking good…
2. How to look good and sound good on-air
An esports tournament is still a show, and to give a good show, you need good performers. This means looking good and sounding good when the broadcast goes live. Panelists and casters need to have stage presence and be comfortable on stage and on camera, especially when working on a live event. Effective vocal delivery is crucial in particular for casters, whose tone often needs to match the pace of the game.
Talents also need the ability to improvise well, as an event can be very unpredictable. Should something unforeseen happen, such as disqualification or an unexpected outcome, esports talents need to be quick on their feet with talking points and the right segues. On the technical side, you'll probably also have a little voice in your ear letting you know when to stretch a segment or cut it short.
If there are sponsors, esports hosts and casters are responsible for making sure they deliver sponsor spiels or mentions properly. This is very important – messing up could make or break your relationship with organizers.
Here are a couple of things I do to improve stage performance:
If you're working with a co-caster or co-host, it helps to run through your talking points or script together. This way you get a feel of how they'll be delivering their parts and how they'll be complimenting you on camera or on stage, especially if you don't work together as much.
Practice, practice, practice. Like actors, it's okay to find a corner to yourself and rehearse before going live. Run over some things you anticipate you might have trouble with, like difficult player or team names, or maybe those terribly important sponsor spiels.
Looking back at my earlier works makes me cringe so much. I notice that I tend to talk a lot faster when I'm nervous, so I like to take my spot a lot earlier than usual and have little dry runs, just to let go of some of the nerves. And if you're uncomfortable, it'll definitely show. So if your feet aren't seen on camera anyway, I'd recommend wearing comfortable shoes!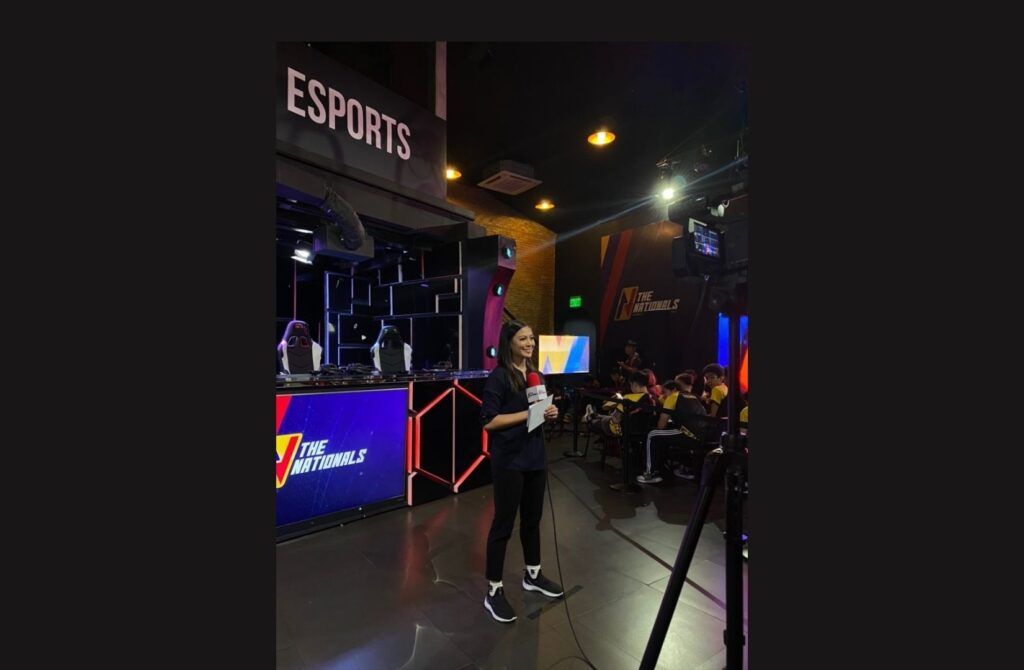 1. The work doesn't stop when the cameras do
Other than lots of research and lots of game time, a large part of the work as an esports talent is, well, work. And being professional is sometimes taken for granted in the exciting and rapidly growing industry of esports and gaming.
Part of the work is how you conduct yourself onsite, such as around your peers, employers, clients, and possible sponsors. If they're happy with the work that you do and your work ethic, there's a big chance you'll be top of mind for other leagues or tournaments.
An even bigger part of the work is how you conduct yourself online. As an esports talent, a large part of your persona will be projected online, where the esports audience lives. For public figures, there is an extra layer of scrutiny in curating social media presence, especially for influencers with sponsors tied to their name. This can often go sour when offensive statements are made or when brands are inaccurately represented.
Here's what I do to get into that work mindset:
Arrive early. Being strict with your own calltime speaks volumes to organizers, and gives your production team less of a headache too. It'll also help you be less nervous or stressed on camera, as you'll get time to prepare properly.
Network. This doesn't just mean going to parties and friending everyone on social media. You've got make sure you're imparting your value as an esports talent to possible partners. It sounds very business-y, and that's because that's exactly what it is! You are trying to market yourself as a talent, and that essentially makes you your own PR and business development department.
I often exert extra effort to attend community events and gatherings to get to know other people in the industry. I've often been considered for a project thanks to introductions that occur at gatherings. It pays to get to know people in person, especially if they're organizers, decision makers in big brands, or potential sponsors. And if you look good and work well (both online and offline), you make the rest of the esports and gaming industry look good too!
The best esports hosts, analysts, and casters know how to combine all of the above advice together. There's a lot of work that goes into the craft, but it's powered by a lot of love for esports and for the game.
Oh, and the next time you check out a tournament, do give some love to the talent – we do see, read, and appreciate your comments!
READ MORE: 12 actors we want to see in a live-action Valorant movie