The latest installment of the John Wick movie franchise, "John Wick: Chapter 3 — Parabellum," opens in cinemas today and it looks like Fortnite: Battle Royale developer, Epic Games, is celebrating with an event based on the character.
To tease the event, the official Fortnite twitter tweeted out some very familiar emojis:
The first three emojis — showing a bearded man, a dog, and a pencil — presumably represent John Wick himself, his beloved pet dog, and one of his unusual weapons of choice, a pencil. The fourth emoji, a money bag, seems to be referring to the rumored "Wick's Bounty" game mode, which was datamined earlier this week.
An in-game description of the new mode was also discovered, giving us a good idea of how it will play out:
"The High Table has opened a new contract. You're tough but not unstoppable, if you are eliminated three times you are out for good. Stay alive and collect gold tokens by eliminating the other bounty hunters. The first team to reach the required token count wins, but be careful how far ahead you get – token leaders are marked on the map for all to see."
The gameplay sounds quite similar to the plot of the newest movie, where rival bounty hunters race to take down Wick and collect the hefty bounty on his head.
The Fortnite News section has also been updated with a new panel confirming the event. The panel is titled "Coming soon" with the description, "Tick Tock, Mr. Wick".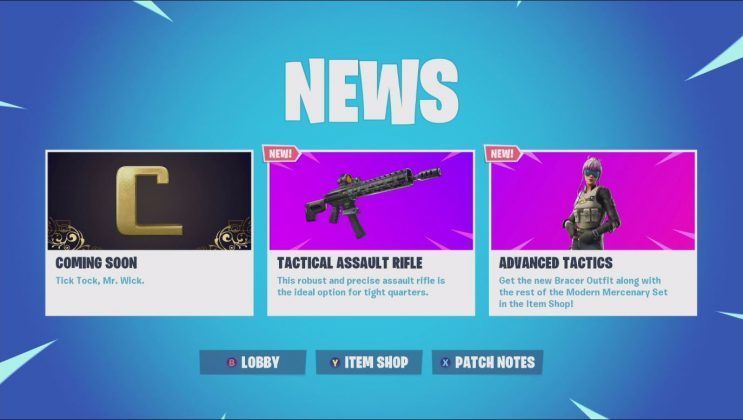 In addition to the event, a skin based on John Wick himself was also datamined.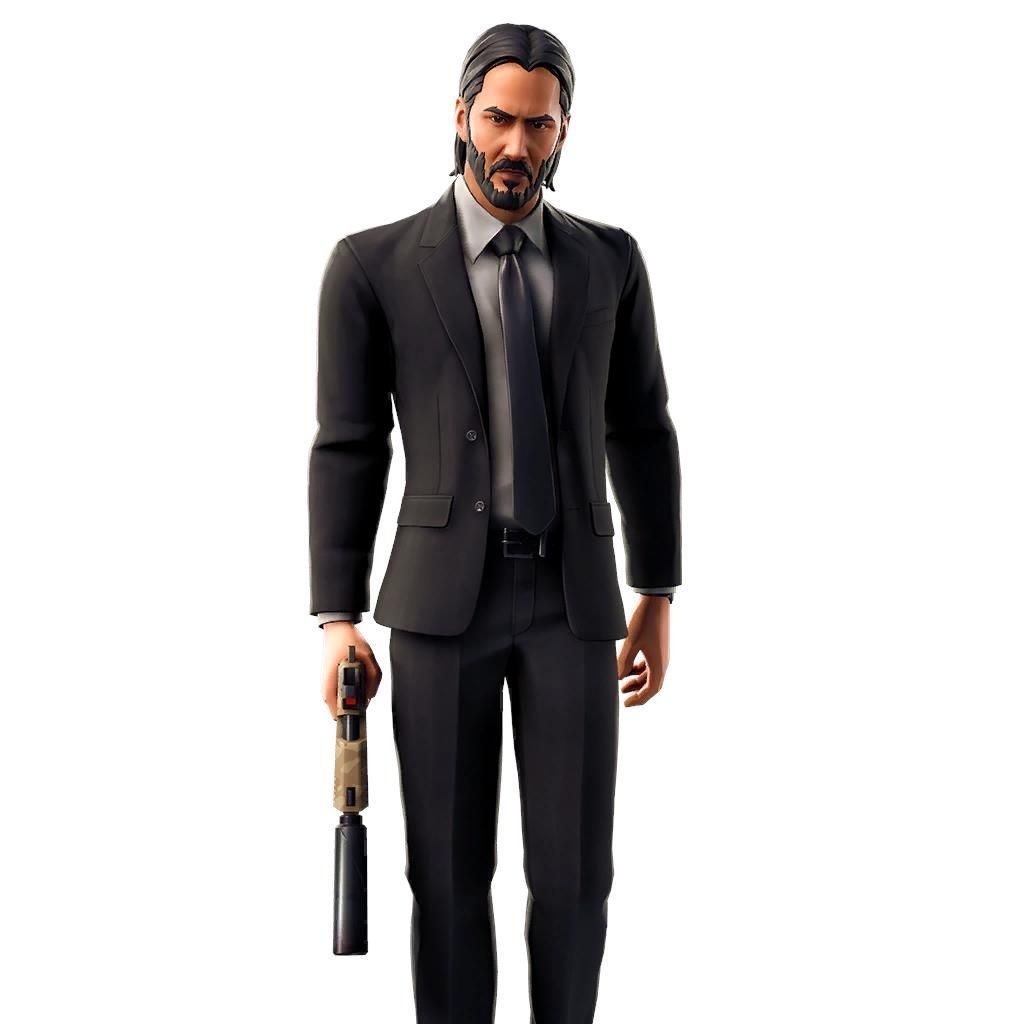 The skin features John Wick in his iconic suit and tie. You'll notice it's a much closer resemblance to John Wick actor, Keanu Reeves, than the game's existing John Wick skin, "The Reaper".
A damaged variant of the skin and a Gold Token backbling were also discovered. Files for a John Wick Glider and Wrap are also in the game files, but the in-game models for each haven't been found yet. John Wick's mansion was, of course, already added to the game in the Season 9 update.
This will not be the first time a Fortnite event has been based on a movie. The game previously hosted a collaboration event with the Avengers: Endgame movie back in the v8.50 patch.
Read More: Fortnite V9.01 update adds the tactical assault rifle