Xtreme Gaming is recruiting a familiar face and a virtual unknown ahead of their debut in the 2021/2022 Dota Pro Circuit China Division I next tour.
Ren "old eLeVeN" Yangwei, who last played for Vici Gaming, and Lou "lou" Zhen, formerly of YBB Gaming—impressing in a win over Xtreme one month ago in the DPC—will take up the offlaner and hard carry position respectively, the Chinese organization announced yesterday on Weibo.
Xtreme's hard carry and offlaner—Wang "J" Wenjun and Sun "Srf" Runfa—were moved to the inactive roster.
---
---
Lou was impressive as a newcomer to the scene, making waves during his time with YBB and winning fans over with his strong performances, Xtreme wrote in the announcement, as translated by ONE Esports.
Old eLeVen is a veteran of the scene, with Xtreme praising his laning prowess, and is capable of exerting oppressive pressure on the map.
Xtreme Gaming, along with Team MagMa, earned promotion to Division I with a 5-2 record. The team had some scary losses, including giving CDEC Gaming its sole victory, but topped the division in the end.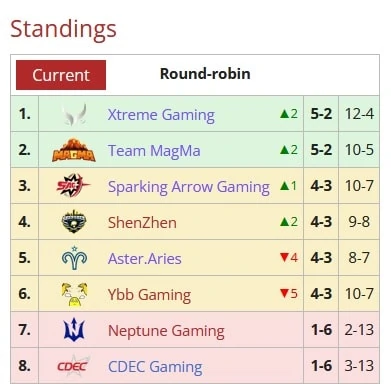 Xtreme Gaming roster for DPC CN Tour 2
Lou "lou" Zhen
Zhang "Paparazi灬" Chengjun
Ren "old eLeVeN" Yangwei
Xiong "Tank"' Jiahan
Ding "Dy" Cong
Xtreme made some blockbuster transfers in the aftermath of The International 10, picking up Elephant's superstar Paparazi灬, and Vici Gaming's power support duo, Tank and Dy.
With old eLeVeN's addition, four of their current players have played for Vici, and it's possible for both teams to match up next season.
READ MORE: IG JT's unique Abaddon build breathes new life into the boring hero