If you find the Dota 2 hero Abaddon boring to play, Invictus Gaming's offlaner Thiay "JT-" Jun Wen might change your mind with a surprisingly effective and unorthodox item build.
Invictus Gaming's matchup against Royal Never Give Up in the 2021/2022 Dota Pro Circuit China Tour 1 Division I (DPC CN) went the distance.
While RNG's Lu "Somnus" Yao basks in the plaudits after a phenomenal game three, Abaddon, piloted by JT, became the unlikely carry that propelled IG to victory in game one.
Was IG JT playing offlane or carry Abaddon?
Invictus Gaming's JT item build on Abaddon
Phase Boots
Manta Style
Blink Dagger
Skull Basher
A hero that's generally built as an aura tank focused on dispelling and healing, this unconventional carry build picked up several key kills in low-commitment situations.
In one crucial minute, the build paid dividends in two separate fights. JT and his illusions, with some help from Zhou "Emo" Yi's Storm Spirit, chunked down Zhong "God-King" Liushuai's Wraith King, triggering his Reincarnation.
The Abaddon illusions continued sticking on the Wraith King, applying his passive Curse of Avernus that slows and silences the target, eventually killing RNG's carry.
Skull Basher also helped to apply additional stun procs that kept enemies in place for more punishment.
RNG, despite losing their carry, continued to play around the mid lane, holding position for Roshan.
Lu "Somnus" Yao briefly showed mid to clear a wave on Death Prophet, and JT seized the opportunity to blink in fearlessly, counting on Borrowed Time and Io to bail him out.
Within seconds, Somnus watched his Aeon Disk pop, giving an opening for Emo to long zip in and finish the job.
These two moves led IG to take Roshan and eventually the game.
---
---
Why the Abaddon build worked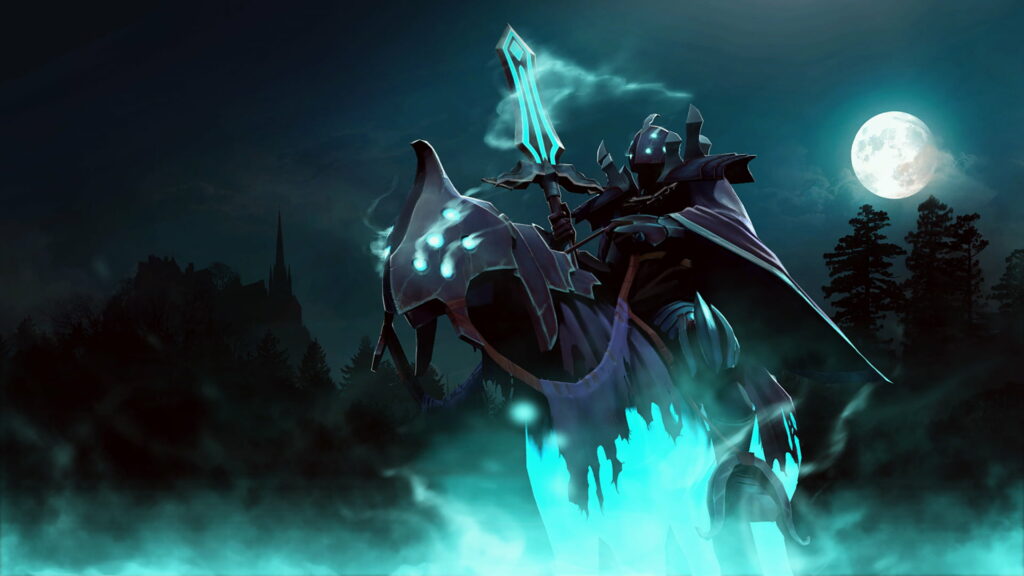 While a more conventional Abaddon build might revolve around buffing or healing his teammates with items such as Vladimir's Offering, Solar Crest, or Holy Locket, it doesn't allow him to consistently trigger Curse of Avernus.
A carry-focused Abaddon is not an entirely new concept, though hardly seen in the offlane. But IG already had a fair share of save from their position four Io, allowing JT to flex a different role.
RNG's lack of counters in their draft also facilitated the build, and Manta Style's innate dispel actually helped situationally as a defensive item against Death Prophet's Silence, as well as Dark Willow's Bramble Maze and Cursed Crown.
When all else failed, Abaddon's ultimate Borrowed Time helped keep him alive, which meant JT could turn on the aggression and be more reckless.
Ultimately, however, IG would succumb to a 1-2 loss to RNG after losing the next two games. Regardless, JT has shown a new path for Abaddon players bored with the usual.
The result means IG starts their DPC CN campaign with a loss but will look to bounce back versus EHOME on January 7, 1 p.m. GMT +8 | 9 p.m. PT | 5 a.m. GMT.
Watch DPC CN live on Perfect World's official Twitch channel and follow ONE Esports for more unconventional build articles.
READ MORE: DPC WEU: Don't miss Alliance and Nigma Galaxy's fight for survival