Filipino esports organization TNC Predator were the biggest winners on the second day of WePlay AniMajor's Group Stage after upsetting beastcoast and Team Nigma.
After a 1-3 start during the first day of the Group Stage, TNC Predator went back to the drawing board and came up with new draft strategies that saved the team from the brink of elimination.
Both Kim "Gabbi" Villafuerte and Armel "Armel" Tabios also stepped up for TNC Predator, outperforming their carry and midlane opponents.
TNC Predator looked like a new and improved team because of their drafts
When the team debuted at the WePlay AniMajor, they used off meta picks like a hard carry Drow Ranger and an offlane Night Stalker. These heroes required TNC Predator to take early map control and to outplay their opponents in team fights.
But since almost every team in the Major is so good at protecting objectives early and getting sufficient farm on their core heroes, TNC Predator ended up playing from behind.
Because of this, the Filipino squad decided to change things up. They used self-sufficient cores that could focus on their farm and impact late-game team fights.
This resulted in TNC Predator getting crucial wins over beastcoast and Team Nigma on day two.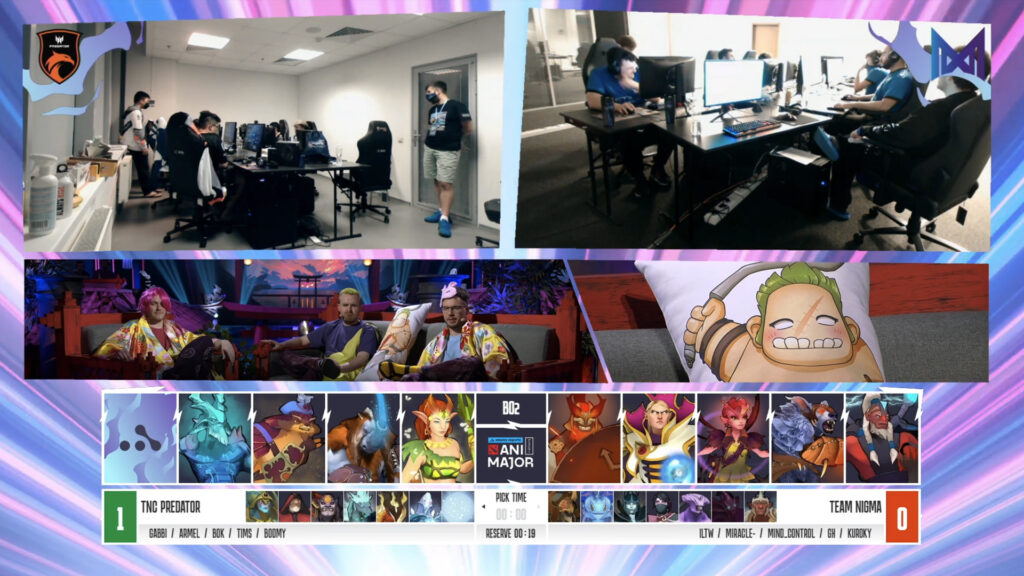 TNC Predator even decided to go for an all-support hero ban against Team Nigma in game two. Without Maroun "GH" Merhej's Io or Kuro "KuroKy" Takhasomi on the Enchantress, Team Nigma struggled against their Filipino opponents.
---
---
Gabbi and Armel stepped up against the WePlay AniMajor competition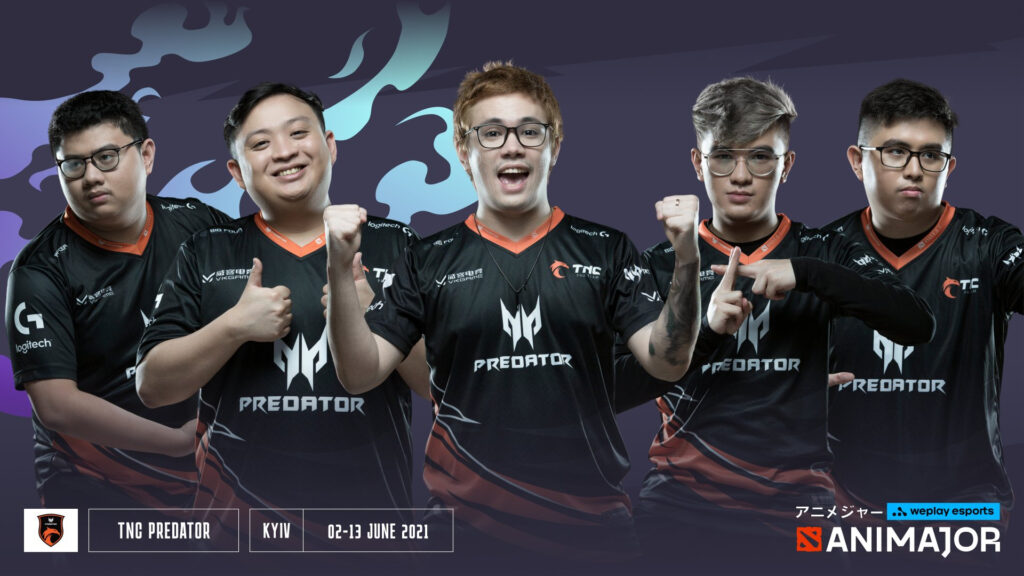 Coming into the Major, Gabbi and Armel were not considered the top carry or midlane players.
Notable talents in the WePlay AniMajor hailed form other popular regions, such as beastcoast's Héctor Antonio "K1" Rodríguez, and Team Nigma's Amer "Miracle-" Al-Barkawi, who have been top performers at the international level for years.
After seeing how Gabbi and Armel performed against their counterparts, the Filipino squad looks like a real threat as they aim to make a deep run in the WePlay AniMajor. In their games against beastcoast and Team Nigma, Armel averaged a 9.75/4.75/11 KDA.
Gabbi had an even more impressive 9.75/2.5/12.75 average KDA, along with the best highlight of the day where he secured a Rampage against beastcoast on Phantom Assassin.
TNC Predator move up to second place in the standings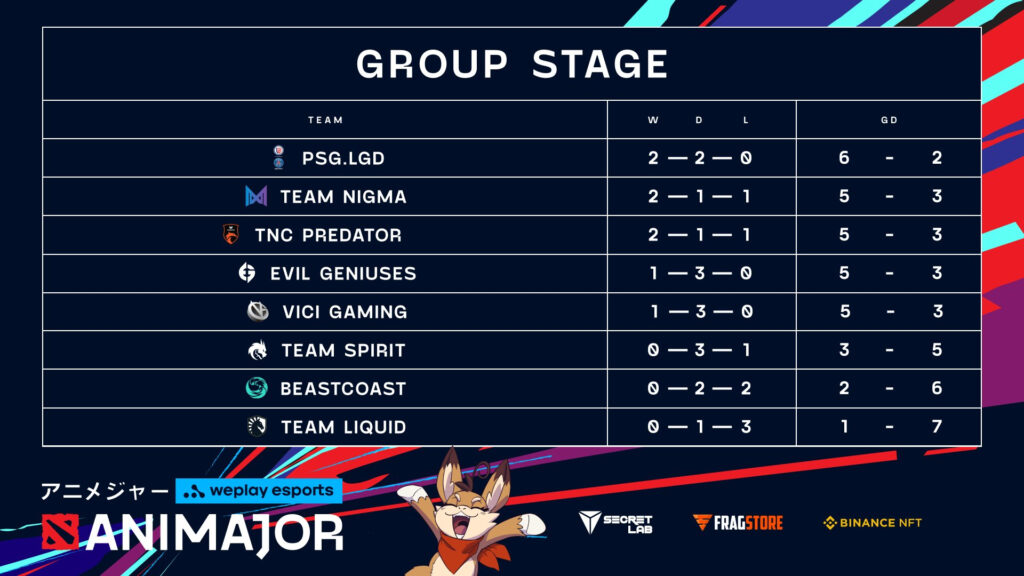 With their 4-0 performance on day two of the Group Stage, TNC Predator is now tied in second place with Evil Geniuses, Team Nigma, and Vici Gaming. PSG.LGD currently holds first place with a 6-2 record.
Team Spirit, beastcoast, and Team Liquid on the other hand, are close to being eliminated from the WePlay AniMajor.
The WePlay AniMajor continues later at 7:00 p.m. GMT+8 with day three of the Group Stage. To learn more about the tournament's results, schedule, format, prize pool, and where to watch, click here.
READ MORE: Arteezy single-handedly carries Evil Geniuses in WePlay AniMajor debut