After one week of competition and just two losses, Team Spirit is once more revving into their championship form ahead of October's The International.
The Eastern European squad rolled over Shopify Rebellion in the grand finals of DreamLeague S21 in a clean sweep and earned a US$300,000 purse for their troubles, continuing their rich form — literally — after winning US$5 million at the Riyadh Masters in July.
---
---
Team Spirit sweeps grand final at DreamLeague S21 for US$300,000 prize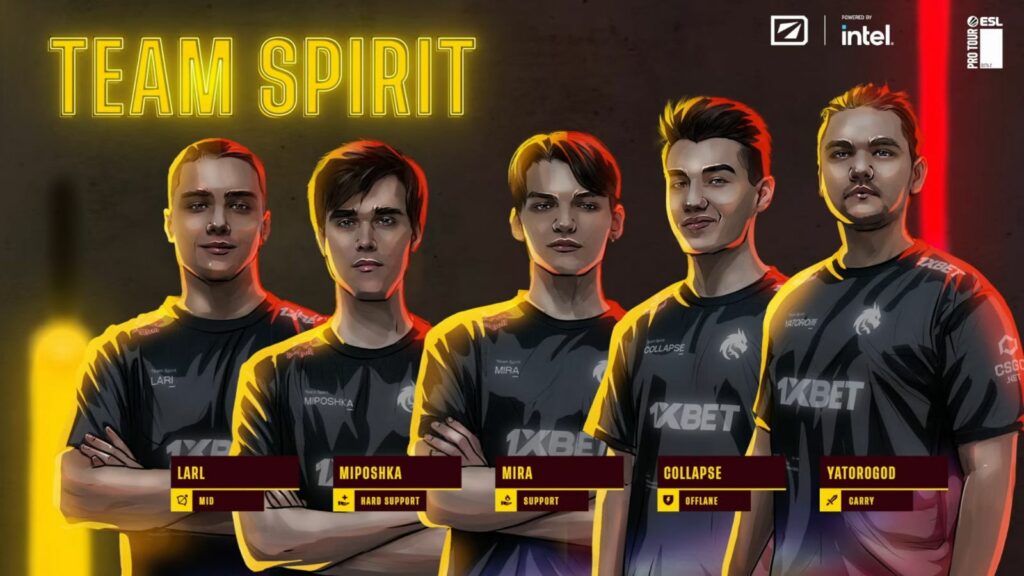 Two weeks before TI12 kicks off, Spirit proved that no team here at DreamLeague S21 was their equal. They lost just one game in the group stage, and then one game in the playoffs — against Shopify in the upper bracket finals, before emphatically closing out their opponents in the grand finals.
Despite Gaimin Gladiators' record-equalling Major wins this year, the TI10 champions look good to repeat their Aegis lift two years past, and are certainly favorites heading into Seattle.
Game one was 67-minute epic — but Yatoro's Phantom Lancer leaves no doubt
Game one saw Shopify Rebellion crush the laning stage with some strong laning picks, including an Enchantress and Templar Assassin in the top lane, plus a Beastmaster Shadow Demon in the bot lane. Even Abed "Abed" Yusop's Invoker did excellently against Denis "Larl" Sigitov's Earth Spirit, making it a strong opening for the North American squad.
It was needed as well — the team's concept relied heavily on early pushing through the Templar-Enchantress-Beastmaster tandem, abusing creeps and minus armor to take down objective after objective. Team Spirit, however, had other plans, bringing back the game with some well-executed teamfights from their litany of strong initiators, including Earth Spirit, Centaur Warrunner, and Phoenix.
---
---
Though Shopify Rebellion held on to a gold lead for pretty much the entire game, Spirit was able to trade blow for blow until Illya "Yatoro" Mulyarchuk's Phantom Lancer came online. It took over 60 minutes to close out, but Shopify did not have the answer for Phantom Lancer, and it was the EEU squad that eventually claimed game one.
Team Spirit dominates from start to end in games two and three
---
The second game, conversely, was all Team Spirit, all the way. This time round, it was Spirit with the Enchantress on Yaroslav "Miposhka" Naidenov, who was a crucial swing factor in the midlane matchup between Larl's Kunkka and Abed's Earthshaker, nabbing three kills on Abed in the first 12 minutes of the game. The Earthshaker, designed to lead the early tempo, was instead left scrambling for farm and kills, while Yatoro's Terrorblade was able to easily keep up with Artour "Arteezy" Babaev's Gyrocopter, who struggled to deal any sort of impactful damage throughout most of the game.
---
---
In the end, Terrorblade was the big bad carry of the game. With Shopify unable to pose any serious threat to an uber-farmed Terrorblade pushing their high ground despite using all their ultimates, Yatoro was able to close out the game for match point.
The writing on the wall began early in game three. Shopify pulled out the Alchemist as a final gambit — as well as the comfort Storm Spirit pick for Abed.
But Yatoro's Faceless Void nabbed an early first blood on Jonáš "SabeRLight-" Volek's Night Stalker, and followed it up with three more kills as the first night ended, despite SabeRLight-'s best efforts. This led to Yatoro's Void basically matching Arteezy's Alchemist throughout the whole game — a painful situation for Shopify's carry, who's supposed to be racing out far ahead.
While Shopify tried to remedy the situation with aggressive moves on their Storm Spirit-Keeper of the Light combo, Night Stalker, and Enchantress while Alchemist farmed, Spirit was able to keep up with the correct responses at all time. Magomed "Collapse" Khalilov's Dawnbreaker played a crucial role with his global Solar Guardian, and Larl's Earth Spirit put up phenomenal performances in every teamfight.
---
---
But in the end, it was the Yatoro show — yet again. Decisive Chronospheres, one after the other, ensured Spirit came out of every skirmish on top, and Shopify's spirits — and base — could not recover.
You can watch the full highlights of the series here on ESL's official YouTube channel.
---
---
READ MORE: Exclusive: Aui_2000 talks Dota 2's latest major patch, and how to nerd out on items