The International 10 champions returned to winning ways in a dominant grand final that saw the Eastern European team walk away US$5 million richer.
Team Spirit displayed their peak form to once again relegate Team Liquid to second place — the Western European team's fifth grand final in a row — and claimed the Riyadh Masters 2023 trophy.
Illya "Yatoro" Mulyarchuk put in a case as the best carry in the world with phenomenal performances throughout the tournament, standing out even amongst a Spirit team that played their hearts out in their first LAN win in almost a year.
The last tournament Spirit won was with their previous roster when Alexander "TORONTOTOKYO" Khertek was still the team's midlaner. Riyadh Masters 2023 marks their first LAN win with Denis "Larl" Sigitov, who has seen rapid improvement over the past year.
Team Liquid's strange draft takes game one of the Riyadh Masters 2023 grand final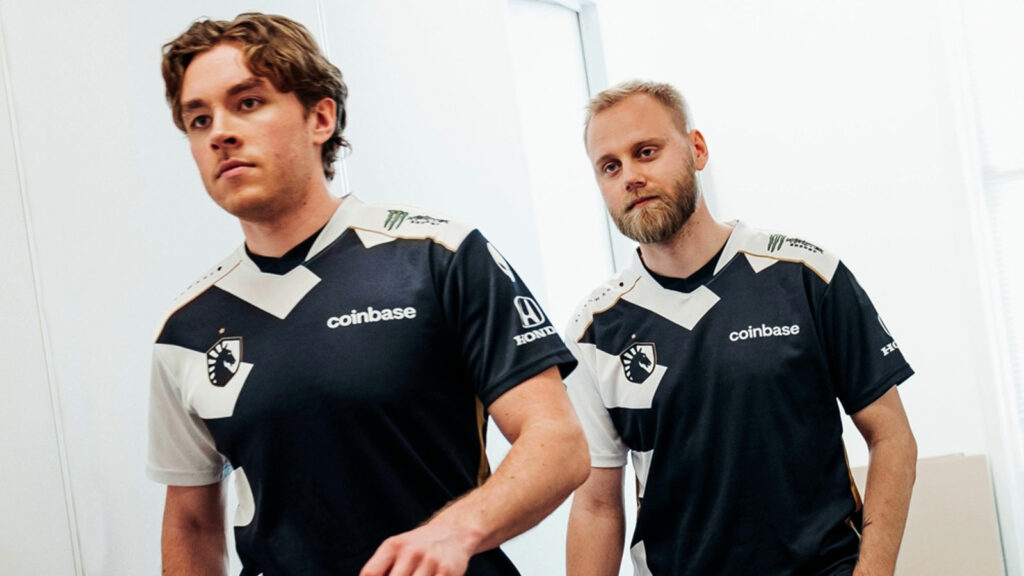 Despite an atypical Ludwig "zai" Wåhlberg offlane Naga Siren, Liquid's strong lanes helped them earn several kills in the laning stage, running up the kill score and a gold lead in the early game.
---
---
While Team Spirit put in their best efforts, they were unable to seriously impact the Liquid tri-core's net worth. The WEU team then leveraged two silences in the Naga's Orchid Malevolence and Templar Assassin's Shard-upgraded Psionic traps to constantly pick off Spirit's mobile, but susceptible cores in Puck, Faceless Void, and Timbersaw.
---
---
No amount of dodging and weaving from Spirit was able to evade the Liquid freight train. Desperate attempts to purchase dispel items were met with yet more silences. There was simply no way to deal with Naga illusions, Psionic Traps, and Diabolic Edicts aplenty, and Liquid forced their way into a game one victory off the back of zai's incredible offlane Naga that finished with a KDA of 15/1/6.
---
---
Adapt and overcome: Team Spirit puts on another signature comeback in game two
Both teams went into game two without many adjustments to their strategy. Liquid went back to their offlane Naga Siren, Spirit continued to believe in their big teamfight Faceless Void and Timbersaw cores, and the early game seemed to go much the same way.
Michael "miCKe" Vu played much of the same role, despite being on a radically different hero in Monkey King. His aggressive rotations to every part of the map helped set the tone for a relentless Liquid, and his team found themselves dominating the early proceedings once more.
But Spirit managed to stem the flow a little better than game one — with a lot of the credit going to Denis "Larl" Sigitov's Batrider in the midlane, who even found a solo kill on Michał "Nisha" Jankowski's Snapfire.
---
---
Yatoro also learned quickly from game one, opting for a first item Manta Style on his Faceless Void that proved to be a powerful defensive item against the likes of Naga Siren's Ensnare and Snapfire's Rod of Atos.
The two Spirit cores combined for some spectacular pickoffs throughout the game. Larl's Batrider went first, and Yatoro followed up with some immense skirmishes, helping Team Spirit to a mid-game lead despite Naga's constant lane pushing.
---
---
Naga's pressure paid dividends when Spirit tried to scramble after claiming Roshan at the 38-minute mark. Liquid got the better of the initial proceedings, claiming multiple kills and immediately deleting Yatoro's Aegis. But a crucial buyback on Magomed "Collapse" Khalilov's Timbersaw upon Faceless Void's respawn immediately turned the tables, allowing Yatoro to clean up and eventually take the top barracks.
---
---
The two teams continued trading blows over the next minutes, with one especially crucial exchange happening when Larl once again found a phenomenal initiation with a double Flaming Lasso on Nisha's Snapfire and Aydin "iNSaNiA" Sarkohi's Rubick. Yatoro was able to clean up and take the bottom barracks — but at the cost of his own life.
---
---
In an almost-repeat of earlier events, it was yet another Roshan fight that proved to be the turning point for the game. Spirit once again claimed pole position in the pit, but Liquid managed to find Yatoro first in a surprise initiation. Still, instant buybacks from Spirit carry turned things around, and two Chronospheres later, the game was unquestionably Spirit's.
---
---
---
Spirit pick three off-meta heroes en route to game three rout
Off the back of a another Leshrac-Io draft opener, Liquid once again got the better of early proceedings. Early ganks from Samuel "Boxi" Svahn's Tiny to Liquid's strong cores in each lane were successful, leaving Spirit once again in the unenviable position to catch up.
But through this tournament, Spirit kept proving that they were unafraid of any deficit. The EEU team's teamfight prowess got them a clean fight into Leshrac's Aegis, losing zero heroes despite Liquid's advantage.
---
---
Liquid remained undeterred, constantly pushing their advantage into Spirit's buildings, with Io pumping health and mana into their cores. It came to a head in a Roshan fight that began in the strangest of ways — with Boxi's Tiny dying first, before executing a bait through the Twin Gates that Yatoro bit on hard, leaving Liquid to clear through the rest of Spirit.
---
---
Spirit struck right back at the next Roshan fight, after a quick initiation from Liquid went awry. Collapse's Dark Seer got a fantastic Vacuum off, letting his team pump in damage and crowd control, followed by a perfect Ice Blast from Yaroslav "Miposhka" Naidenov's Ancient Apparition.
---
---
The fights seemed to continue in that vein, and Spirit proved their teamfight mastery even with an off-meta draft consisting of Troll Warlord, Ancient Apparition, and Tusk. Though Liquid managed to strike back periodically, they were quickly losing steam.
---
---
Spirit carried their momentum right into their opponent's base, and Liquid was ill-prepared. Some clutch initiations and counter-players from Collapse and Miroslaw "Mira" Kolpakov's Tusk shut the door on Liquid, earning another victory for Spirit.
---
---
Yatoro's Terrorblade stars to close out Riyadh Masters 2023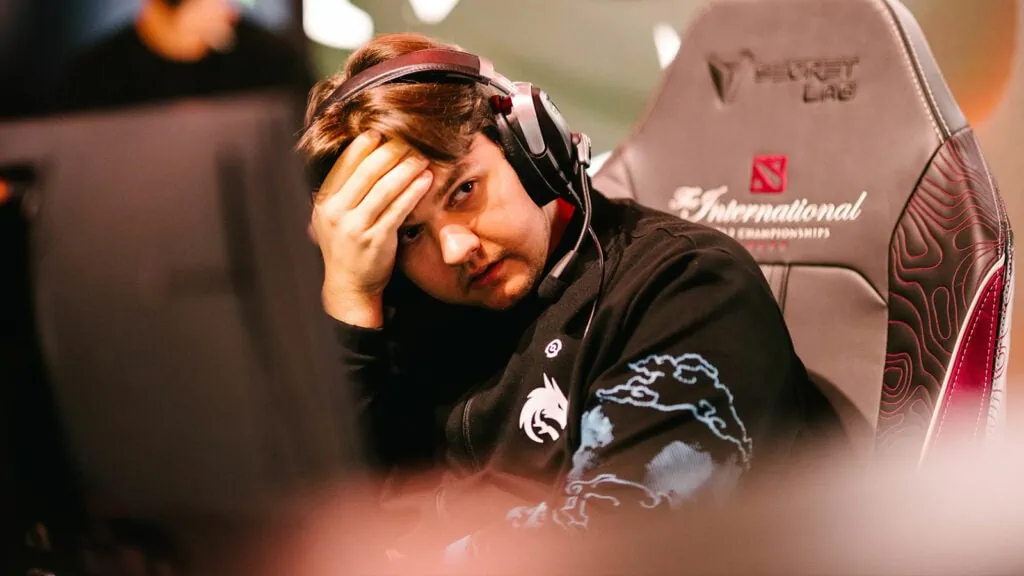 Yatoro continued to be the big bad carry of the match — and arguably the whole series — on his Terrorblade. The position one's preternatural movement helped him get several kills on some of Liquid's key players, and his fearlessness helped Spirit to a solid mid-game advantage.
---
---
While the game state was firmly in Spirit's control, things unraveled when they got to the Roshan objective. Missing Larl's Snapfire, Spirit started the fight early and duly paid for it with a team wipe and an Aegis on Liquid's Drow Ranger.
---
---
Spirit's momentum was slowed, but not halted. Spirit refused to cede any advantage to their opponents, and Yatoro's Terrorblade continued to be a terrifying force — while the rest of his teammates caught up. A frantic Liquid began rushing moves, and Spirit pounced mercilessly to claim the series point — and the Riyadh Masters 2023 championship.
---
---
You can watch the full highlights of the series here:
---
---
READ MORE: Fans are calling these two Riyadh Masters series the best day of pro Dota 2 — ever