Again, again, and again: Gaimin Gladiators are your new Bali Major champions — and the most dominant Dota 2 team in the world.
For the third time in a row, it was Gaimin Gladiators and Team Liquid in the grand finals. The clash of Western Europe's two best teams played familiarly — the Gladiators came out on top, 3-1, with shocking ease.
GG will go home with US$200,000 and an ultimately inconsequential 600 Dota Pro Circuit points. Liquid will claim US$100,000 and 550 DPC points — also meaningless for the first team to qualify for The International 12.
---
---
Bali Major grand final: Game one was on a knife's edge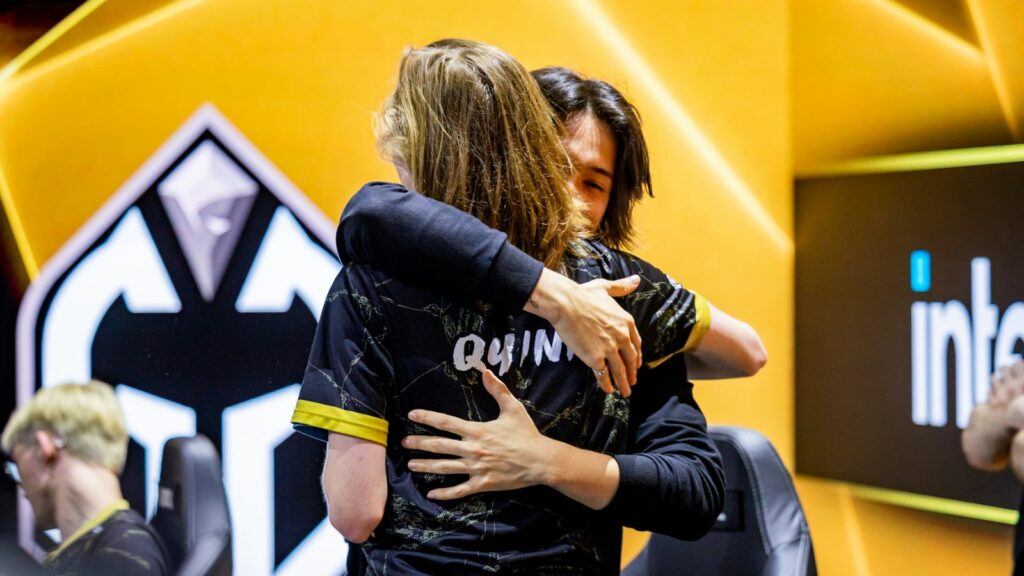 It's difficult to call a Major trophy and a US$100,000 difference in prize money inconsequential — but both WEU titans have dominated this year's Dota Pro Circuit, and secured their TI12 invites even before the Major.
Instead, this was a matter of pride and legacy heading into TI12. A Gaimin Gladiators win puts them in the history books as one of two teams to win three Majors in a row — the other being OG — and a Team Liquid win would finally banish the specter of three separate grand finals losses to their regional rivals.
The first game was on a knife's edge throughout. It was a close early game, with Gaimin Gladiators coming out slightly ahead, and they also took the better of several early fights.
---
---
But Anton "dyrachyo" Shkredov committed a costly mistake when he chose to Sunder his own Disruptor — who had already used all his spells — in a midlane push, resulting in Liquid quickly collapsing and taking down the Terrorblade.
---
---
With Liquid looking to seize an advantage by pushing out the bottom lane, Gladiators hit back swiftly by leveraging their cliff ward's vision at their bottom tier two. A series of quick initiations from Techies, Dark Seer, and Timbersaw pushed back Liquid, leading to a Roshan kill.
---
---
But just as quickly, an undeterred Liquid jumped back into the fray and took an immense teamfight. Playing into Gladiators' Aegis advantage, Liquid somehow managed to take down four heroes, save for Quinn "Quinn" Callahan's Timbersaw, without losing any of their own.
---
---
Still, even when behind, Gaimin Gladiators remained confident, quietly farming up some key items. Smoking into the bottom lane, they found a stray Broodmother. Though Liquid followed up, they were unable to kill off Melchior "Seleri" Hillenkamp's Disruptor — a priority target who recently purchased an Aghanim's Scepter for his Static Storm — who survived the Ember Spirit and Juggernaut onslaught to cast his ultimate, consigning Liquid to their doom.
---
---
The teamfight win helped Gladiators take down the entire Liquid base — and put game one in the bag.
Liquid steal the Io-Leshrac combo to set up for an epic back-and-forth game 2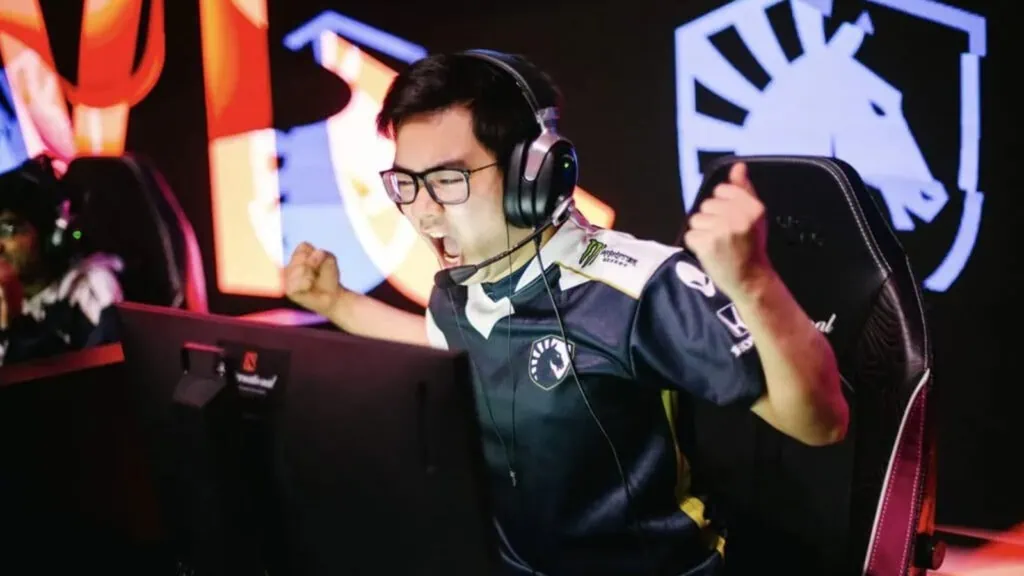 Liquid went for a draft steal to begin game two — taking Gladiator's trademark Leshrac and Io for themselves. It was with a little twist, though, with Michael "miCKe" Vu taking Leshrac to the safe lane.
Though they started with an early game lead, Gladiators stabilized the game with three farming cores. Though miCKe stayed on top of the net worth chart, the opposing Terrorblade, Pangolier, and Timbersaw managed to keep the lead slim. It paid off when they managed to wipe Liquid as the team tried to go on the offense.
---
---
The Lesh-Io timing seemed to be dropping off, and Liquid was losing steam. But even without a right-click core, Liquid were no strangers to tough games and comebacks — and bit by bit, pick off by pick off, the team was able to get some key kills to keep their hopes in game two alive.
---
---
Even through a Timbersaw rampage, Liquid was able to scrape any advantage they could. Using their buybacks quickly on the Radiant-sided Roshan, the team claimed Roshan and his goodies.
---
---
Then, Marcus "Ace" Hoelgaard's Timbersaw, who had been having a flawless game so far, overestimated his own tankiness while defending the top lane. Liquid cut down the Timbersaw with some immaculate spellcasting. A few other Gladiators' heroes tried to hold on but to little avail.
---
---
With mega creeps secured, Gladiators settled themselves in for the long haul. Liquid rushed the base, however, and was finally able to close out the game after a slugfest — even with a timing-oriented lineup that was seemingly outpaced.
---
---
Gaimin Gladiators takes control of the Bali Major grand final after a 21-minute game 3
To kick things off in the third game, Gladiators first-phased the Io-Leshrac combo for themselves, leaving tournament meta picks Medusa and Undying for Liquid. But the rest of Liquid's draft left a bit to be desired — Windranger, Sniper, and Enigma, multiple ranged cores with no frontline.
Things went awry from the first minute — when Quinn claimed a solo first blood against Michał "Nisha" Jankowski's Sniper. As Gladiators accrued gold quickly, Liquid couldn't do the same — they were left scrambling constantly with no way to start fights on their own with such passive, ranged laners.
---
---
It didn't take long for Gladiators to start running at their opponents with their Io and Underlord mobility, with little recourse from Liquid. 21 minutes later, it was over — and Gladiators claimed their series lead.
Gladiators' emphatic game four earns them the Bali Major trophy
There was a sense of inevitability creeping in, especially after the dominant game three showing from Gladiators. Still, Liquid attempted to pull out a wildcard: A Lone Druid last pick for Nisha.
With the game being much more cautious, Liquid threw bodies toward the midlane in an effort to stop Quinn. This let dyrachyo and Marcus "Ace" Hoelgaard — on Medusa and Beastmaster, respectively — to free farm.
Liquid felt pressured to make moves, but few came to fruition. Meanwhile, GG were content to farm on Medusa, but any errant positioning was quickly punished with Beastmaster's vision and Erik "tOfu" Engel's Lion with a quick Blink Dagger. In the end, it was just all too much.
---
---
Liquid could barely put together a defense. Their lineup, designed to push towers early while grouping up around Juggernaut and Lone Druid, had failed. There was no explosive end to the series, but just Gladiators asserting their supremacy — in game four, the series, and to the Dota world watching.
---
---
Regardless of the result, these two teams are the early favorites for TI12 in October. Will Gaimin Gladiators cap off their era of dominance, or will Team Liquid be more than happy to finally spoil the party?
See you — and these two WEU giants — in October.
READ MORE: The Dota 2 hero tier list (July 2023) | Bali Major edition