This is part of "Road to TI9", a series on the qualified Dota 2 teams for The International 2019, where we explore how they've been doing so far and why they deserve to be at Dota 2's biggest tournament.
Right behind Team Liquid is the always formidable PSG.LGD, the second-best ranked Chinese team in this year's Dota Pro Circuit season.
Chinese teams are known to excel at the International. Of the eight TIs, there has only been one grand final that didn't include a Chinese team. During TI4, four out of the five top teams were from the Chinese region.
While PSG.LGD has not won a major this year, they've still been able to earn enough points to reach sixth place during this year's DPC season. They have scored wins over Vici Gaming and TI8 champion OG.
Here's a rundown of their 2018-2019 season.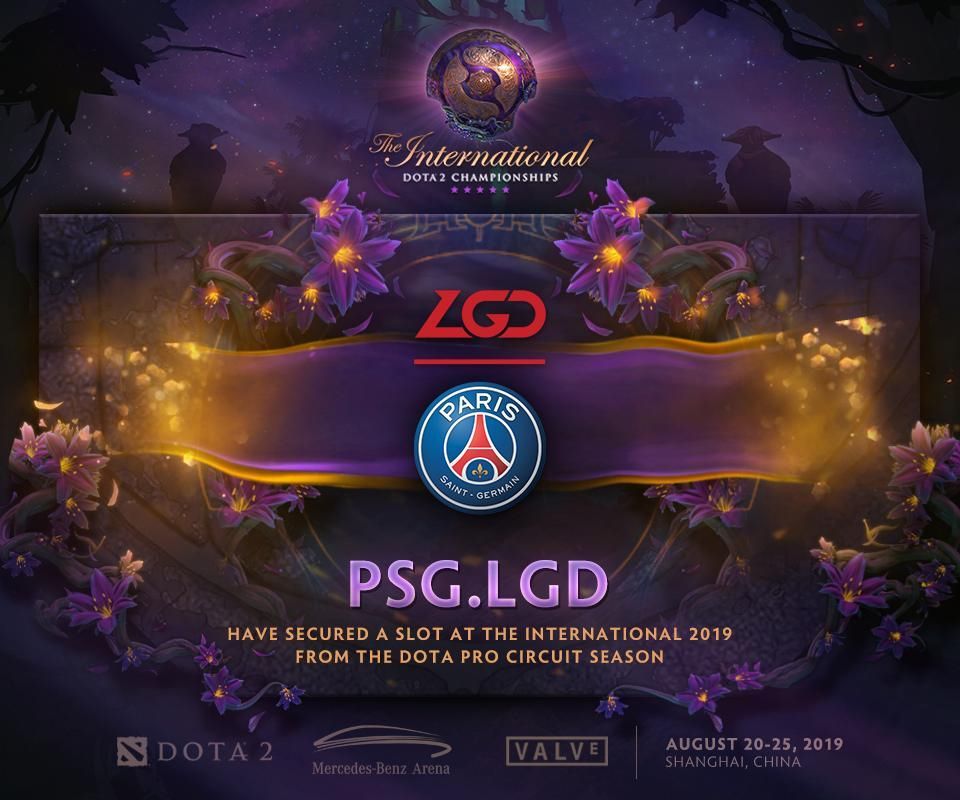 PSG.LGD's roster consisting of Wang "Ame" Chunyu, Lu "Somnus" Yao, Yang "Chalice" Shenyi, Xu "fy" Linsen, and "Yap Jian" xNova" Wei has worked together since 2018. And because of Team Liquid's unexpected roster change right before the Epicenter Major, PSG.LGD is now the Dota 2 team that has actively stayed together the longest.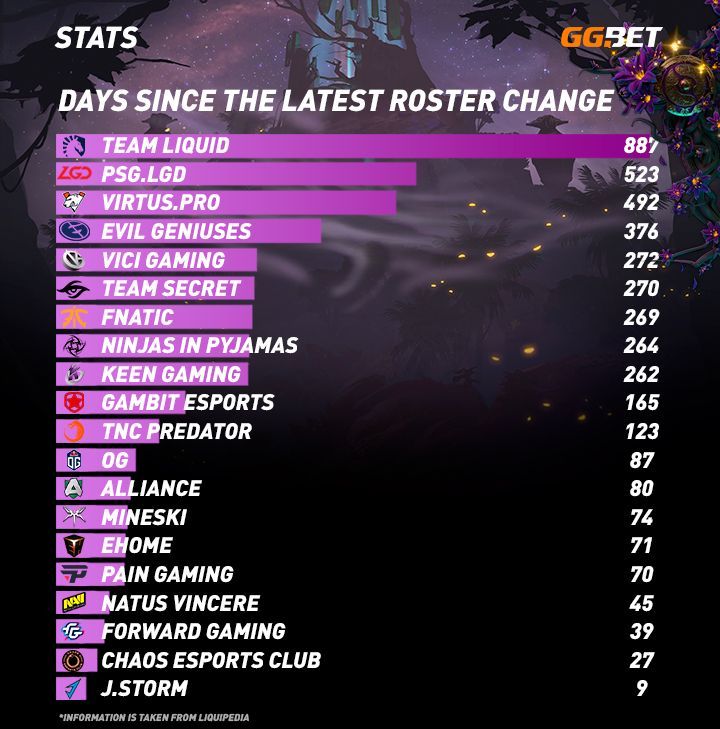 PSG.LGD's dominated the Chongqing Major's group stage, beating out Team Secret 2-0. They then defeated Vici Gaming 2-0 as well, but lost to Virtus Pro. This dropped them to the lower bracket, where they were eventually eliminated by Evil Geniuses.
After their fourth-place finish in Chongqing, PSG.LGD attended the Stockholm Major next, where they struggled in the playoff stage yet again with losses to Vici Gaming and Virtus Pro.
However, the Chinese squad got back on track during the MDL Disneyland Major. After losing to Team Secret in the upper bracket, they were able to bounce back by defeating Complexity, Virtus Pro, and Ninjas in Pyjamas. Their Disneyland trip was sadly cut short after losing to Team Liquid in a highly contested series.
With fy as their team captain, PSG.LGD has earned a total of 5,040 points during the 2018-2019 DPC Season; 2,700 of which from fourth-place finishes at two Valve Major events.
Finally, during Epicenter Major, PSG.LGD performed well in the group stage yet again, but was knocked down to the lower bracket by Team Liquid at the start of the playoff stage. PSG.LGD then defeated Forward Gaming and OG, but was eventually eliminated by TNC. Predator.
Out of all the PSG.LGD members, fy is the highest impact player in the group. He's a support player who always finds a way to leave his mark in high-pressure games. Because of this, he has been given the nickname "F-God" for making clutch, game-changing plays throughout his Dota 2 career.
Another player to look out for is Chalice. He's proven himself to be one of the best Dark Seer players in the world.
PSG.LGD is a team with a consistent track record when it comes to The International. They've finished fourth place once, third place twice, and they were the runner-up to last year's TI8, losing to OG 2-3 in a tight grand final.
It's clear that PSG.LGD are motivated to put in a better performance, especially after last year's heartbreaking second-place finish. They've also decided to double down on their TI9 boot camp with a super-strict regimen, which should hopefully pay off on home soil.
Even though PSG.LGD was unable to claim a DPC Major this year, winning The International 2019 — especially since it's happening in Shanghai — would cement their legacy as one of the best Dota 2 teams in history.
READ MORE: Tinker gains a much-needed buff with Dota 2's patch 7.22f