Filipino esports organization Omega Esports (Smart Omega) has been banned from all Valve-hosted Dota 2 events after its players engaged in match-fixing activities.
The announcement was made by Beyond The Summit, which immediately removed Omega Esports from the DPC SEA 2021/22 Tour 1 Division I Regional League.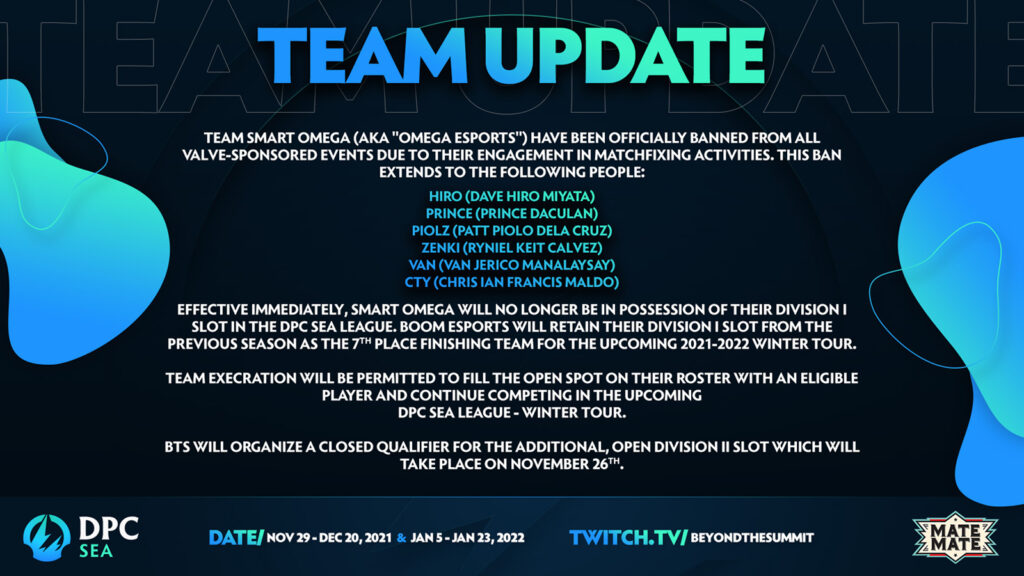 The removal of Omega Esports allowed BOOM Esports to retain their Division I slot from the previous season where the Indonesian organization finished 7th during the 2021 DPC Season 2 Upper Division standings.
Omega Esports banned from all Valve-sponsored events due to match-fixing activities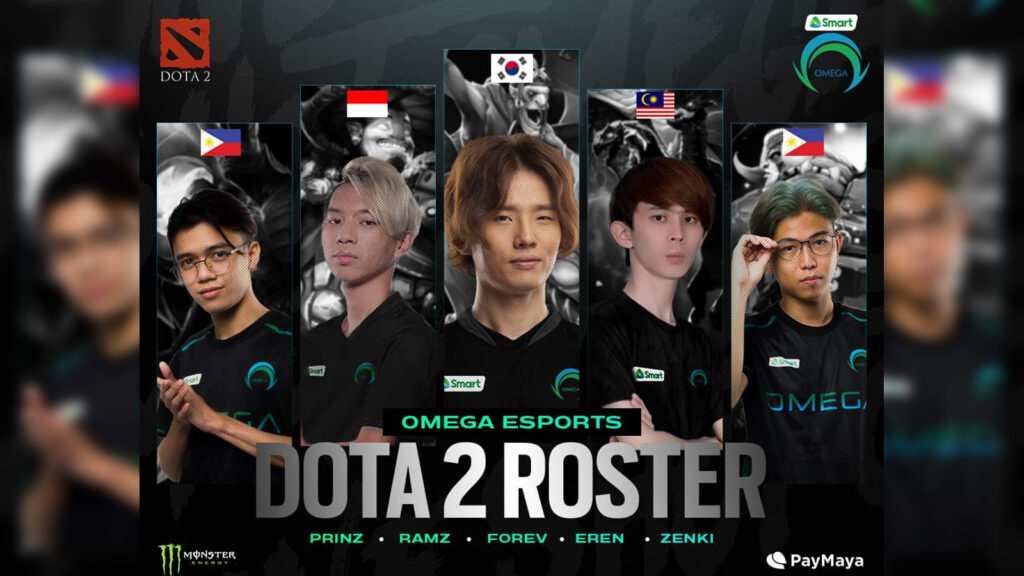 The 2021 DPC season had already concluded when Omega Esports announced its new Dota 2 roster on September 26, 2021.
The Filipino team competed in third-party Dota 2 events up until the organization overhauled its roster to include players from the Southeast Asian region, adding veterans Lee "Forev" Sang-don, Ramzi "Ramz" Bayhaki, and Liew "Eren" Jun Jie to its roster.
Before the start of the first Tour of the 2021-2022 DPC season, Valve and Beyond The Summit had concluded their investigations. They found that Omega Esports' previous and current Filipino Dota 2 players were "engaged in match-fixing activities," but did not disclose the events in which these activities took place.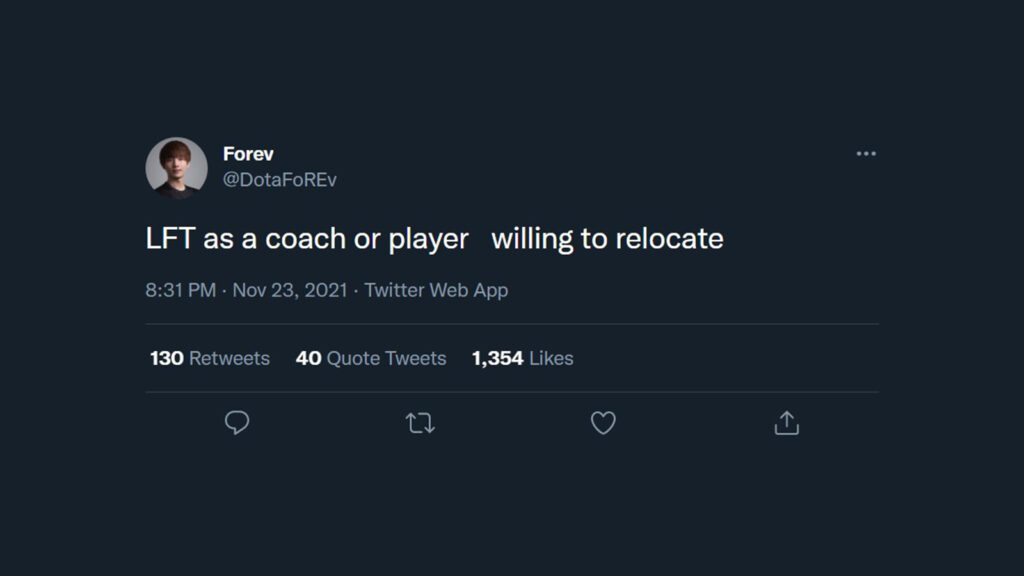 Omega Esports' removal from the DPC SEA 2021/22 Tour 1 Division I also means that Forev, Ramz, and Eren are free agents looking for new rosters.
Omega Esports' banned Dota 2 players
(1) Prince "Prince" Daculan
(2) Piolo "Piolz" Dela Cruz
(3) Van Jerico "Van" Manalaysay
(4) Dave Hiro "Hiro" Miyata
(5) Ryniel Keit "Zenki" Calvez
(coach) Chris "CTY" Ian Francis Maldo
Omega Esports released an official statement explaining that they have not yet received an official copy of the decision from the organizers of the league regarding the matter.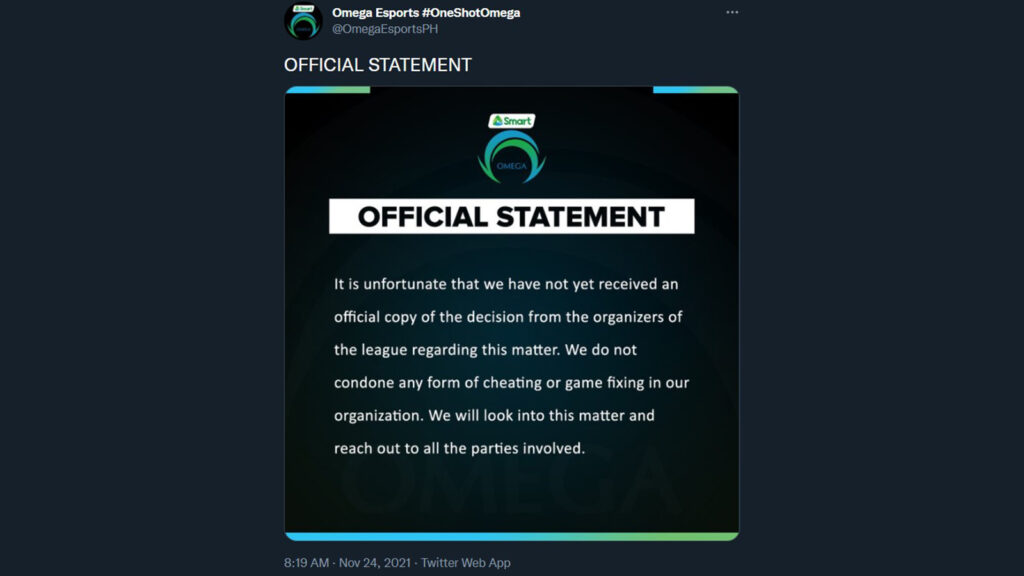 ---
---
BOOM Esports joins the DPC SEA 2021/22 Tour 1 Division I teams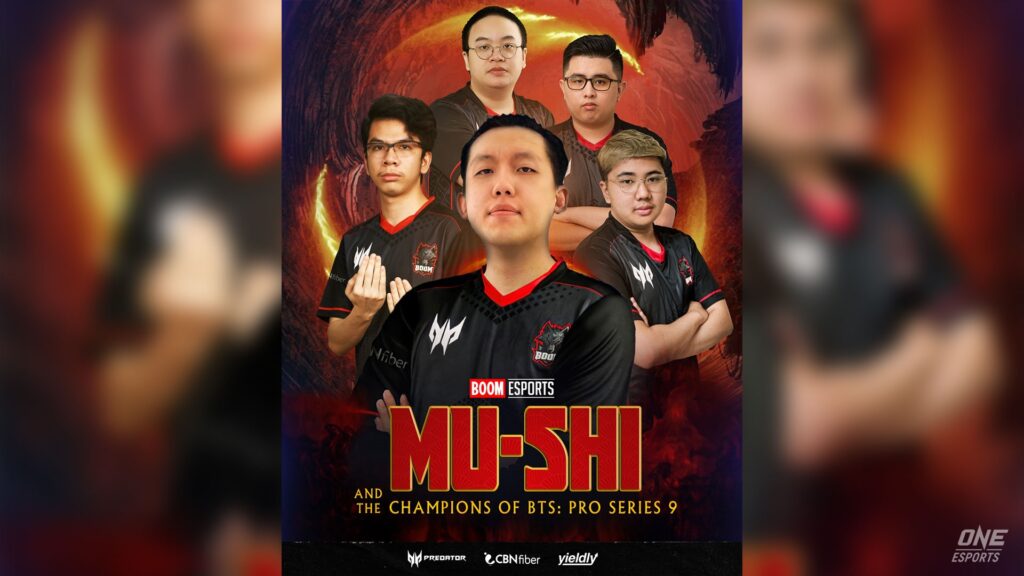 With Omega out, BOOM Esports joins Fnatic, T1, TNC Predator, OB Esports, Motivate.Trust Gaming, Team SMG, and Execration in the upcoming DPC SEA 2021/22 Tour 1 Division I Regional League.
Another roster that was affected by Omega's ban was Filipino squad Execration, who signed Van on November 14, 2021 before he was banned by Valve. Execration has been permitted to replace Van with an eligible player for the upcoming DPC SEA 2021/22 Tour 1 Division I.
Beyond The Summit will also organize a closed qualifier for the Division II slot that opened up after BOOM Esports took the Division I slot. The closed qualifier will take place on November 26, 2021.
The new 2021-2022 DPC season for the Southeast Asian region begins on December 1, 2021.
READ MORE: OG's new Dota 2 squad is built around a pair of 16-year-olds