Veteran Dota 2 stack Old G will not be competing in the DPC WEC 2023 Winter Tour Division II regional league next year, after the team failed to advance through the closed qualifier.
Two-time TI champions Johan "N0tail" Sundstein, Sébastien "Ceb" Debs, Topias "Topson" Taavitsainen, along with teammates Volodymyr "Noone" Minenko and Arif "MSS" Anwar, came close to securing a slot in Division II, but could not quite get over the finish line.
The team lost against Ooredoo Thunders 2-0 in the upper bracket final and were eventually eliminated from the running when they lost to Monaspa 2-0 in the lower bracket final, ending their Division II campaign.
---
---
Old G's n0tail, Ceb, and Topson fail to qualify for DPC WEC 2023 Winter Tour Division II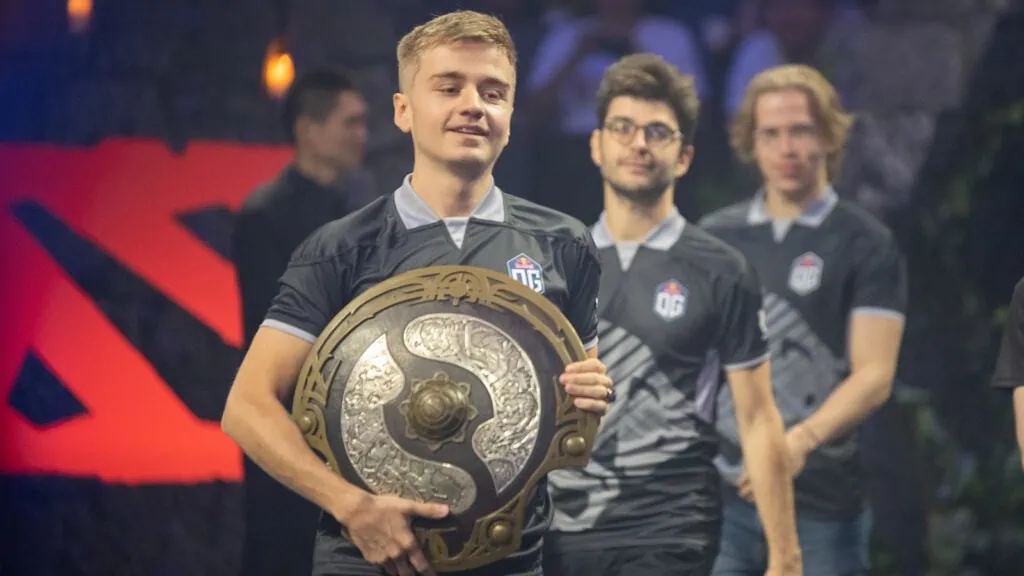 The former OG players advanced through the open qualifiers without issues. They won their first match after Anunnaki Esports forfeited their opening match. Old G then went on to defeat Unity Esports 2-1, and NOSTRVM 2-0 in their next two matches.
In the grand final of the open qualifier, Monaspa forfeited their match against Old G because both teams already qualified for the next stage of the qualifiers.
Old G made it to the upper bracket final of the closed qualifier, picking up yet another forfeit win against LeClassique 2.0 and a clean 2-0 victory over Team Blink in the semifinals. They suffered their first defeat against Ooredoo Thunders, with carry player Aybek "TA2000" Tokayev finishing with an 18/6/18 KDA in both games.
In their final match of the tournament, Old G faced another talented carry player that stole the show. Monaspa's Lasha "Nande" Narsia put together back-to-back stellar games, finishing with a 16/3/11 KDA with Morphling in game one, followed by a 21/3/15 KDA performance with Phantom Assassin in game two.
But Old G isn't fazed by the outcome of the qualifiers, according to Ceb's statement from the Monkey Business podcast.
The team was put together so that they could enjoy playing scrims and official matches again, he said.
"This isn't an official team," said Ceb. "We're not putting pressure on ourselves and we're not here to attend tournaments."
"We're just chilling and playing Dota," he continued. "It's the most fun I've had playing games since pre-TI8."
---
---
The TI champions will have to wait until the conclusion of the DPC WEC 2023 Winter Tour if they wish to make another run at qualifying for Division II.
READ MORE: Virtus Pro carry Koma releases public apology after getting banned by Valve