Fans are still reeling from the match between OB.Neon and Team Secret in the ONE Esports Singapore Major lower bracket quarterfinals that will surely go down in history as an instant classic.
Before the match even started, almost everyone had already written off Neon, because while the team's Cinderalla run was enthralling, surely it would come to an end against arguably the best Dota 2 team in the world?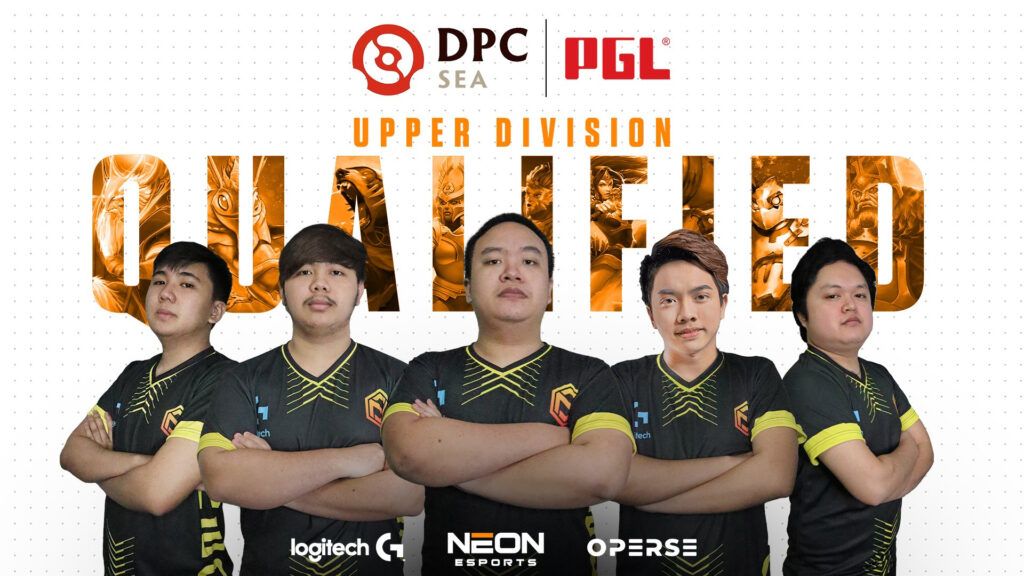 After losing Game 1 to Secret's Bristleback and Keeper of the Light tandem, Neon showed incredible resolve by pushing the series into a final game where they out-drafted their opponents.
Game three of the series was, hands down, the best game we've seen in a very long time. Secret was the final European team, while Neon carried the hopes of all of Southeast Asia on their shoulders.
While players from both teams did exceptionally well, two new stars, in particular, shined throughout: Andrei "skem" Ong and Erin "Yopaj" Ferrer. As the team captain of Neon, skem is responsible for drafting and calling out plays for his team.
Most captains prefer to play the hard support role because it's difficult to make calls for your team, while focusing on getting your farm and item timings down. Yet, skem was able to manage all of this, alongside having to plug in a second choice stand-in with Yang "Deth" Wu Heng, who had an amazing performance as Neon's offlaner himself.
Then there's Yopaj, who was the breakout star of the Singapore Major. We saw what he could do when Neon defeated Vici Gaming on Day 3 of the Playoffs. Remarkably, Yopaj was able to take his game to a higher level against Team Secret. Then, in Game 3, he was playing like the best midlaner in the world.
While Neon fell behind to Team Secret in the laning stage and the mid-game, Yopaj single-handedly kept his team in the game by bursting down Team Secret's core heroes with his Windranger Focus Fire ultimate. Dota 2 stats expert Ben "Noxville" Steenhuisen even shared that Yopaj was involved in every kill Neon got against Secret in Game 3, which is a rare and unbelievable feat.
After losing a huge team fight in the top lane, Team Secret managed to punish Neon's next attack which helped them stay in the game and build their own gold lead. Despite falling behind 25,000 gold to Secret, Neon was convinced they were the better team in team fights and chased their opponents everywhere on the map.
With both teams understanding that one mistake could cost them the game, they knew the next big fight would happen in the Rosh pit, because whoever gets Aegis and Cheese will probably win the game. However, while skem was focusing down Roshan, Secret made their move and jumped to Neon's backlines.
---
---
Now, pay attention to where Yopaj started the team fight. He went through high ground terrain and the Rosh Pit, then sprinted straight towards Matumbaman's Troll Warlord who had increased move speed because of Lycan's Wolf Bite buff.
A few hits away from death, Matumbaman used his Battle Trance to stay alive. But Yopaj was ready to kite and kill Matumbaman, because Jaunuel "Jaunuel" Arcilla on the Spirit Breaker was less than a second away from stunning the Troll Warlord.
Unfortunately for Neon, Team Secret captain and savior Clement "Puppey" Ivanov pulled off the perfect Gandalf impersonation, arriving precisely when he meant to. He saved Matumbaman by hexing Jaunuel using his Keeper of the Light.
With Yopaj and skem down, Team Secret eliminated OB Esports x Neon from the Singapore Major. While the Filipino squad may consider this the end of their first DPC Major campaign, this is only the beginning of their journey as international Dota 2 superstars in the foreseeable future.
READ MORE: We found out the real story behind Arteezy's pink pom poms headband