Prefer for your favorite players and teams to stick around? The TI11 Battle Pass' new feature might be for you.
Valve released new Team and Player Autograph Sticker capsules today. Each one sports a player's face or team's logo, along with their autograph in four different versions: Basic, Glitter, Holo, and Gold. They are permanent, so they will remain in your collection.
These stickers will be available for all 30 teams participating in TI11, though only the 12 teams directly invited through Dota Pro Circuit points are available for now. The other 18 teams will be available next week, according to Valve.
You can highlight players or teams in your sticker collection, which will show up on your profile to make clear your fandom.
They can also be used to personalize your heroes. You can attach a team or player sticker to your hero, which will then show up in the Versus and MVP screens.
---
---
How to get TI11 Battle Pass Team and player Stickers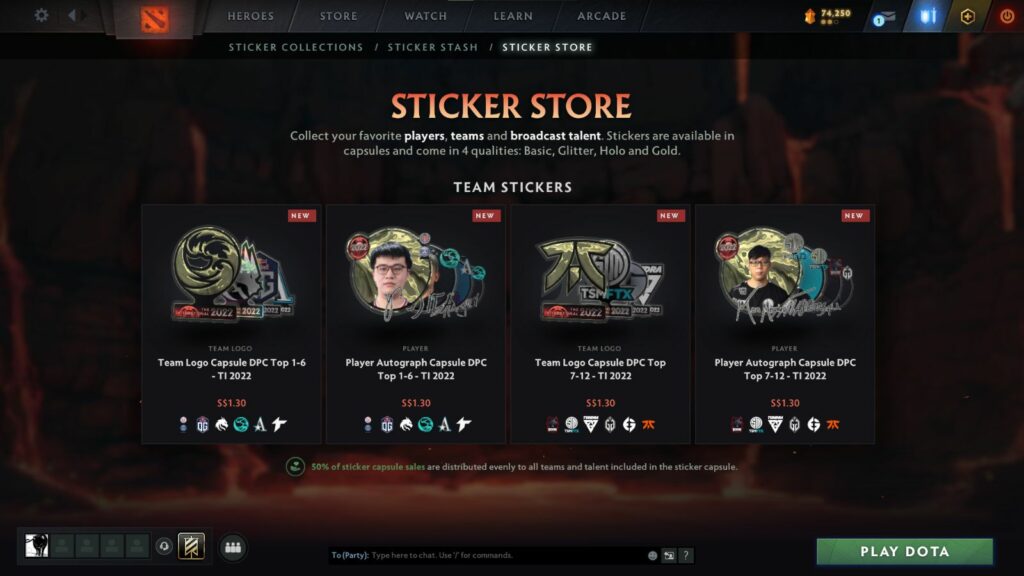 For those looking to try their luck, Sticker Capsules for players and teams are available for SG$1.30 in the Sticker Store.
50 percent of the revenue from each capsule purchase will "go to support the teams included in the capsule," according to Valve. These capsules will also be given to Battle Pass owners at levels 1, 150, and 300.
If you already know who you want in your collection, you can directly purchase the player's sticker from the Steam Community Market.
READ MORE: Dota 2 fans are getting more True Sight than they asked for