Natus Vincere has officially announced that they will not be able to participate in the ONE Esports Singapore Major.
According to Na`Vi's official statement, the main reason for the team's withdrawal is due to COVID-19. A few days ago, Na`Vi already announced they were playing with stand-in players with both Bogdan "Iceberg" Vasilenko and Andrii "ALWAYSWANNAFLY" Bondarenko diagnosed with COVID-19.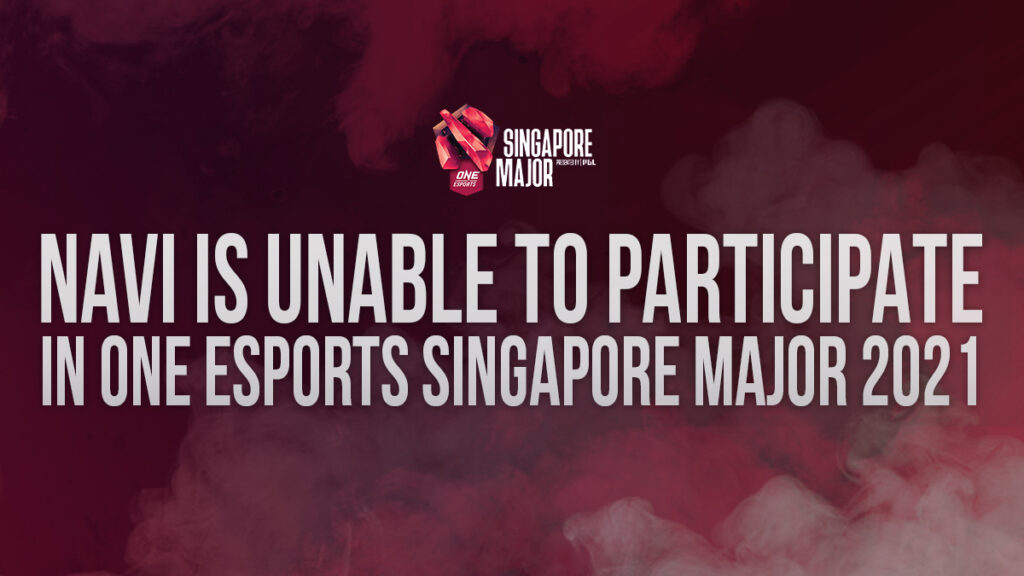 Na`Vi then decided to add its Dota 2 coach, Andrey "Mag" Chipenko and former Virtus.pro and Evil Geniuses player Roman "Ramzes666" Kushnarev to its active roster for the Singapore Major. However, a few days before the team's flight to Singapore, another test showed that Mag had tested positive for COVID-19 as well. Then, a few days before their flight to Singapore, some of the team's players caught a fever.
---
---
Due to the strict health guidelines by Singapore regarding COVID19, if at least one player has COVID-19 on arrival, everyone will have to self-quarantine. Na`Vi decided not to take the risk of going to Singapore and missing the Major due to testing positive for COVID-19.
Instead, the organization is focusing on the recovery of its players. They will also get a head start to prepare for the next DPC season. Na`Vi then expressed its gratitude to Ramzes, who agreed to help the team and flew to Singapore before they decided to withdraw from the tournament. He will be an eligible substitute for any team in the Major.
READ MORE: Play ONE Esports Singapore Major Fantasy and win exclusive prizes and Steam vouchers