Xu "Fy" Linsen delivered big for Elephant in the grand final for the China Regional Qualifiers against EHOME.
When the two teams met earlier in the upper bracket final, EHOME took the series 2-1. Elephant then climbed back up from the lower bracket for a destined rematch in the China Regional Qualifier grand final.
Clearly, they pulled through when it mattered most, and a big part of that victory came down to Fy's Mirana.
---
Fy stood out on Mirana on the superstar team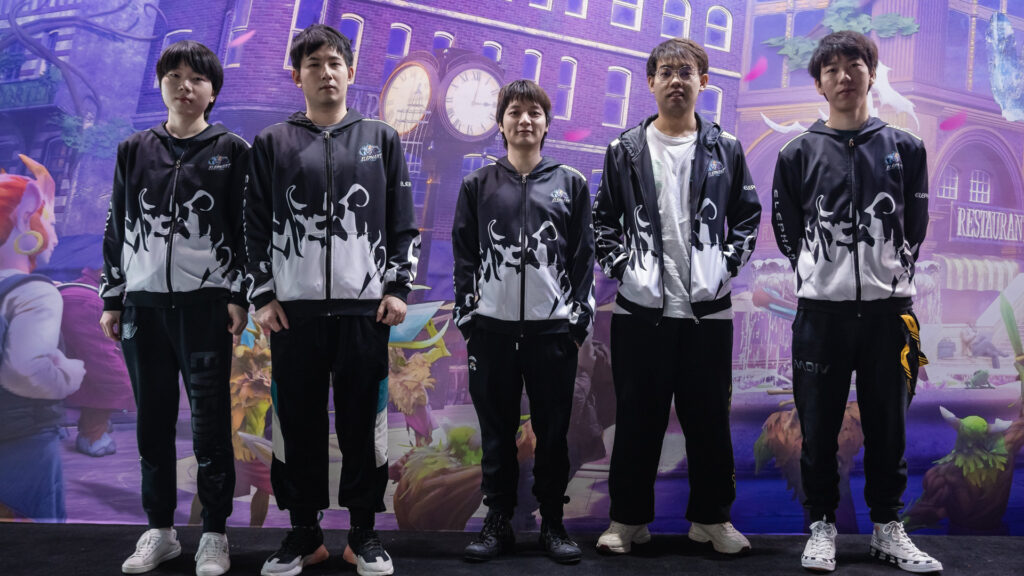 Elephant picked the Mirana as the last pick in game two, a fantastic to counter Pan "Fade" Yi's Phoenix, and also does well against the low mobility of Medusa. Mirana's high mobility perfectly suited Elephant's goal of causing chaos around the map.
Fy exceeded expectations by crushing his lane with the help of Zhou "Yang" Haiyang's Tidehunter. Getting first blood not only enabled Elephant to dominate the lane, it also significantly hurt EHOME's late game scaling plan for Medusa.
Elephant focused on winning all their lanes and it paid off. With all three of their cores taking the top three spots in net worth by the end of the laning stage.
The team did an excellent job of shutting down Liu "Sylar" Jiajun, causing him three deaths by 10 minutes, crippling his farming ability for the rest of the game.
---
---
This pressure forced EHOME to take their first big team fight at the 10-minute mark. Unfortunately for them, the fight did not start off well due to a brilliant arrow from Mirana that shut down Puck.
Still, EHOME had a chance, even with a 6,000 gold deficit at 16 minutes. There was a moment when Yang and Xie "Super" Junhao had gone too deep for a kill and ended up in no-man's-land. This was EHOME's chance to strike back and even the playing field.
Things looked bleak for Yang and Super — until the rest of Elephant showed up to bail them out.
The game ended with a convincing win for Elephant, with a kill count of 29-9. Their dominant victory in game two established the tone for the rest of the series, with Elephant firmly in control.
All of the players did well in their series against EHOME, but it was Fy's performance in game two that kicked started the team's momentum. They went on to defeat their rivals 3-1 in China's Regional Qualifiers, which earned them that sweet spot in The International 10.
READ MORE: Why Elephant are favorites to win China's Regional Qualifiers for TI10