Updated at April 13 11:20 a.m. (GMT +8) : Arteezy's stream was cancelled and replaced with a broadcast from fellow Evil Geniuses teammate, Andreas "Cr1t-" Nielsen. The article has been updated accordingly.
A rare Artour "Arteezy" Babaev appearance on stream is happening this weekend—so sit back and get comfortable.
The Evil Geniuses star will be streaming live on Sunday, the esports organization announced. The event will be sponsored by TurboTax, a software package for tax filing in America.
---
---
What will Arteezy's stream be about?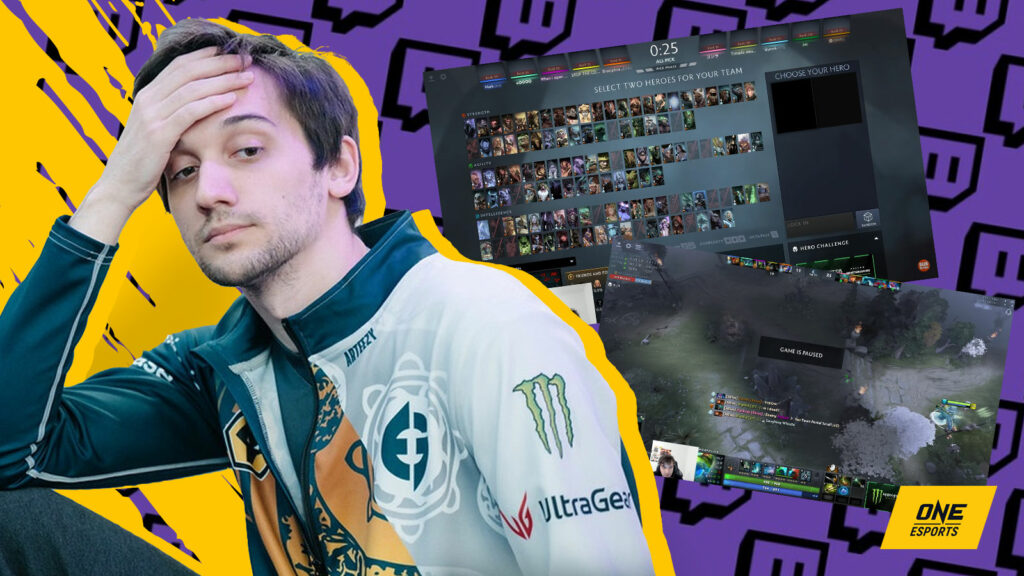 The 25-year-old will reportedly be "streaming Dota pro tips and insights," according to the promotional materials. The broadcast might tend towards a slightly more educational aspect, rather than the usual play-and-chill atmosphere he's known for.
Click here to find out what time the stream will start in your timezone. It will take place on the EG star's official Twitch channel here.
The Canadian star last went live half a year ago in November 2021, when more than 20,000 average viewers tuned in a day, according to Twitch stats website Sullygnome.
Fans hoping that this bodes well for the EG hard carry's return to Twitch will be disappointed as he told ONE Esports in an exclusive interview that he finds "streaming not as fun as it used to be".
This surprise broadcast is thus as rare as it gets—so tune in, and treasure the memories.
On stream day, Arteezy was instead replaced by his EG teammate Cr1t-. Arteezy was ill and "on pretty heavy medication", according to Cr1t-, and felt that he was not ready to stream.
READ MORE: Arteezy thinks LANs are the way to improve—and how to learn from losses