Rumors surrounding popular internet creator Félix "xQc" Lengyel have been swirling for months now, with fans asking if he'll be signing a deal with Twitch's new competitor.
Kick has been the hot topic throughout the streaming space after flying into the scene with high subscription splits, tons of transparency, and more.
---
---
Kick makes its biggest signing yet with xQc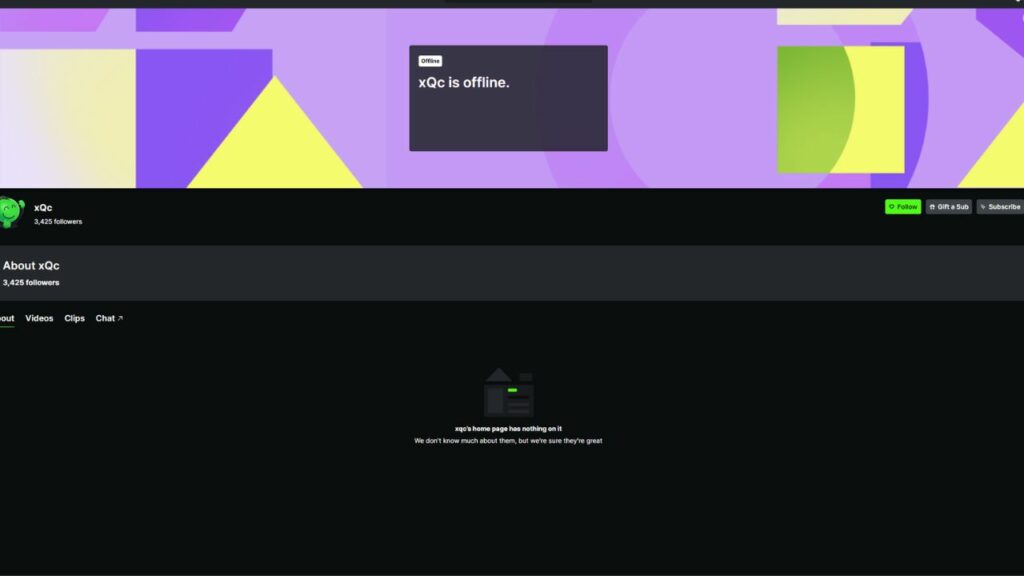 Before we get into though, let's first explain that this most likely does not mean he will be leaving Twitch completely.
One of the main selling points for the new streaming platform is the non-exclusivity they offer. Several other creators that have signed a contract with the platform have continued to stream on Twitch when they're not live on Kick.
Today was filled with rumors hinting at the move, but the confirmation and details of the contract remained hidden.
The first clue was the addition of a subscription button on the xQc channel on the green site.
That's not it, either! Industry veteran Rod "Slasher" Breslau made a tweet all but confirming the signing. The tweet showcased a juice box, handshake, and shoe emote. Given the 27-year-old is known as the juicer, and shoes are otherwise known as kicks — the writing is on the wall.
Shortly thereafter, Breslau shared a New York Times article confirming the deal.
Since then, both the site and Lengyl himself have made the announcement.
The Canadian-born streamer has been a staple in the upper echelon of live streaming for years now, and arguably in the top three most successful streamers Twitch has ever had. This will be considered by most to be the biggest move the new streaming competitor has made to date.
According to the article, the streamer signed a "roughly $70 million contract, with incentives that could push the total to about $100 million."
His agent, Ryan Morrison, also added that "This is more than most professional athletes and megastars," Mr. Morrison said. "This is one of the highest deals in entertainment, period."
The deal is nearly as much as what was signed by NBA superstar and global icon LeBron James to play for the Los Angeles Lakers just last year. This showcases just how much money is being put into the pot by the new platform.
This is a massive step for not only creators, but for Kick in the war of the platforms. This is unlikely to be the final battle, either.
READ MORE: Popular streamer says someone tried to break into his house on Easter