Square Enix has announced a very classy piece of Final Fantasy merchandise based on the movie, Final Fantasy VII: Advent Children.
Two different styles of wristwatches will be up for grabs later this year. Both timepieces come in 39mm and 34mm case sizes and feature Cloud's Cloudy Wolf Fenrir in metallic colors on one side of the face, and Sephiroth's jet-black feathers on the other, next to the Final Fantasy logo.
The number "7" hour marker has also been replaced with the franchise's classic "VII" serif font style. The caseback also shows the same text logo engraved against its stainless steel plate.
It also has a subdial that keeps track of seconds.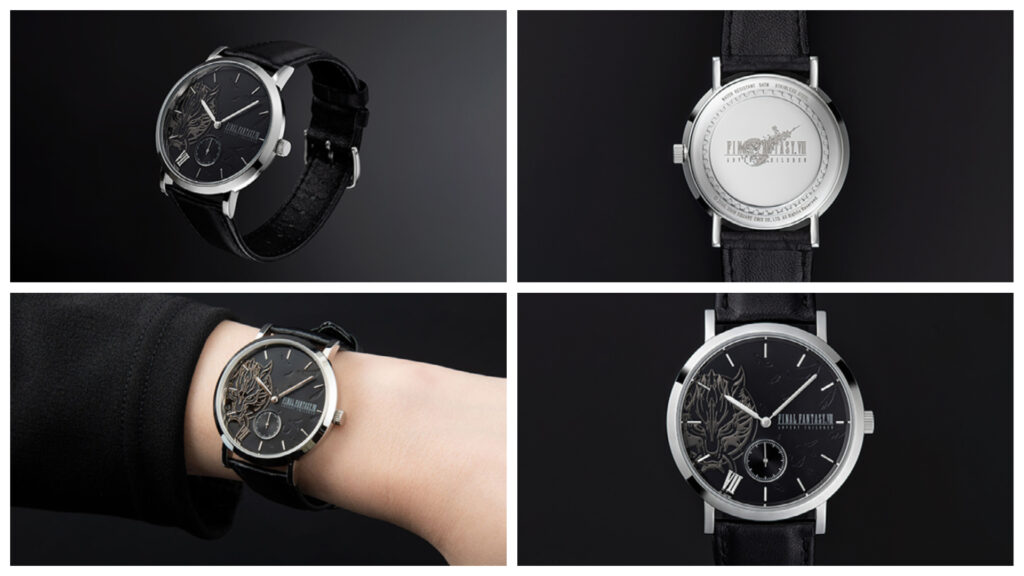 ---
---
Meanwhile, the limited edition version of this Advent Children watch is pretty much the same as its base, however, it's more luxurious with a teal subdial made out of Mother of Pearl material. This magnificent teal color is meant to showcase Advent Children's lifestream, basically the world's river of life. Any owner of this timepiece will always be reminded of the eternal flow of time not just in the movie but in the real world too.
This limited-edition Advent Children watch is engraved with a serial number too for all Final Fantasy collectors.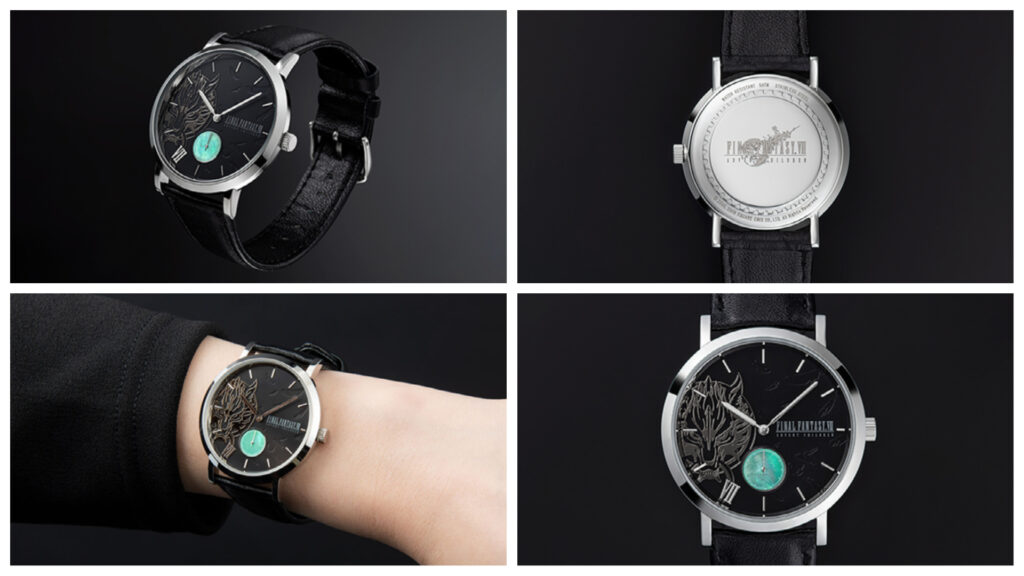 The default Advent Children watch is priced at US$300 while the limited-edition Advent Children watch will be available for US$350.
Fans can pre-order these Final Fantasy VII: Advent Children timepieces here which are expected to arrive around September in Japan and November in the US later this year.
READ MORE: This is the best Final Fantasy game according to Japan (it's not VII)