Updated at June 6, 1:47 p.m. (GMT+8): PewDiePie announced that he has finally secured a Japanese bank account in his latest vlog.
Swedish content creator and memer Felix "PewDiePie" Kjellberg recently moved to Japan with his wife Marzia "MarziaPie" Kjellberg and their two dogs, Edgar and Maya.
The couple ticked off most of the items on their moving-in list except for one: opening an account in one of the local banks in their area.
In his latest vlogs, Pewds gave us a glimpse of his first few days living in his dream country. He rented a car to get around, ordered some furniture online, and even met his "anime boyfriend" and fellow content creator, Joseph "TheAnimeMan" Bizinger.
The life of the world's biggest YouTuber in Japan seems to be going pretty well — until he tried applying for a bank account in Tokyo, Japan.
PewDiePie fails to open a bank account in Japan not once, but twice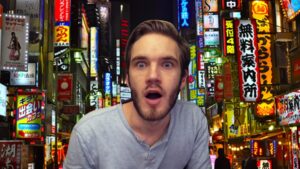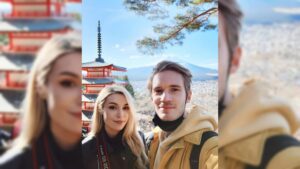 Pewds dressed up for his personal bank appointment as seen in his vlog. The adulting chore is quite a big deal for the Japan newbie, especially since it is one of the requirements for acquiring a permanent resident visa.
"Everyone says the bank account is the hardest part of the Japanese residency," he explained.
True enough, he immediately encountered trouble at the first bank that he went to since it had no English-speaking staff. Pewds revealed that he has studied a lot of Japanese, but is not fluent enough to accomplish the task.
---
---
His second attempt wasn't so great either. The bank asked him for a copy of his company's certificate since they're living in the country for less than six months. Unfortunately, the YouTuber has yet to secure the document, and was forced make a third trip.
"We'll get it next time," he promised his viewers.
Pewds and Marzia ended up shopping instead of continuing their banking quest.
Watch Pewds' full vlog below.
---
---
A week later, Pewds posted a new vlog, proudly telling his fans that they have successfully set up a Japanese bank account. The process has been "really easy" according to the internet celebrity, especially since they have all the papers that they needed during the appointment.
Follow ONE Esports on Facebook and Twitter for more culture news and stories.
READ MORE: Exclusive: NYSL Aydan explains why we can't stop playing battle royale games