Your friendly neighborhood superhero is the star of Team Liquid's latest merchandise drop.
The esports organization has teamed up with Marvel to produce special jerseys featuring Japanese Spider-Man. The collection, officially called the Liquid x Marvel Spider-Man 1978 capsule, will showcase fresh apparel designs that are perfect for casual wear.
---
A first look at Team Liquid's Japanese Spider-Man 1978 capsule merch collection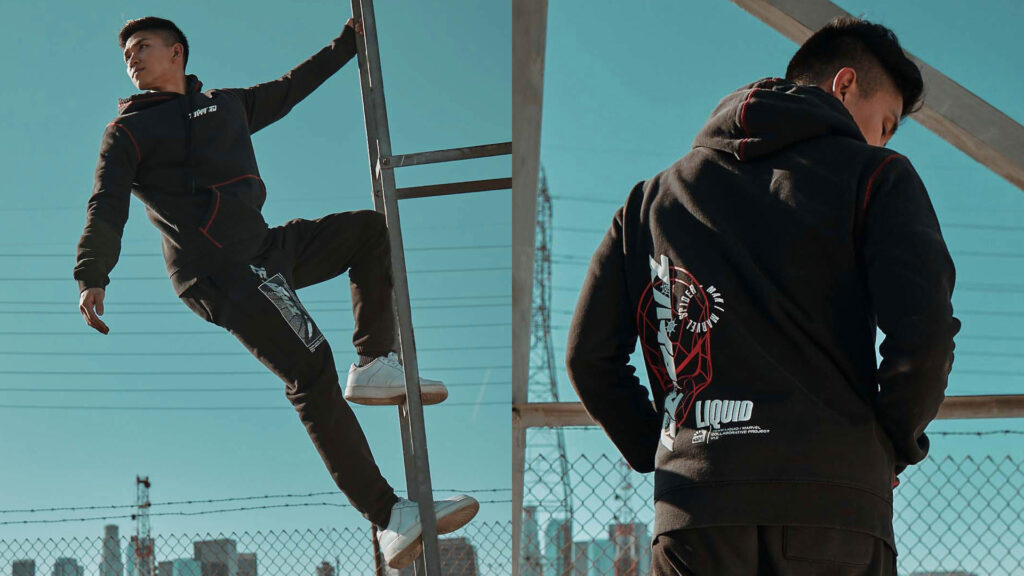 The new 1978 capsule merchandise includes a hoodie in sleek black color. It has red linings along its pockets, hood, and sleeves that give a clean yet cool look. The hoodie's front highlights the text "スパイダーマン", Spider-Man's name in Japanese Katakana writing.
A Garia jacket is also up for grabs, named after the alien who gave Japanese Spider-Man the technologically-advanced Spider Bracelet.
The back of the jacket shows a close-up shot of Spidey's eyes in black and white, which you can pair with black jogger pants with the same design.
There are also tees featuring Spider-Man and Leopardon, the Japanese superhero's very own mecha.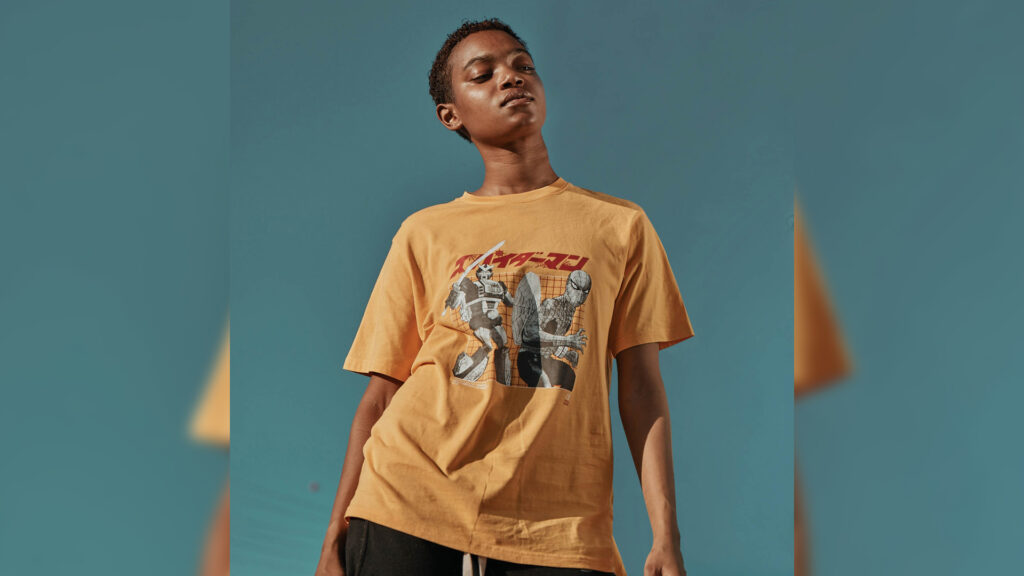 This short-sleeved tee comes in black and gold colors.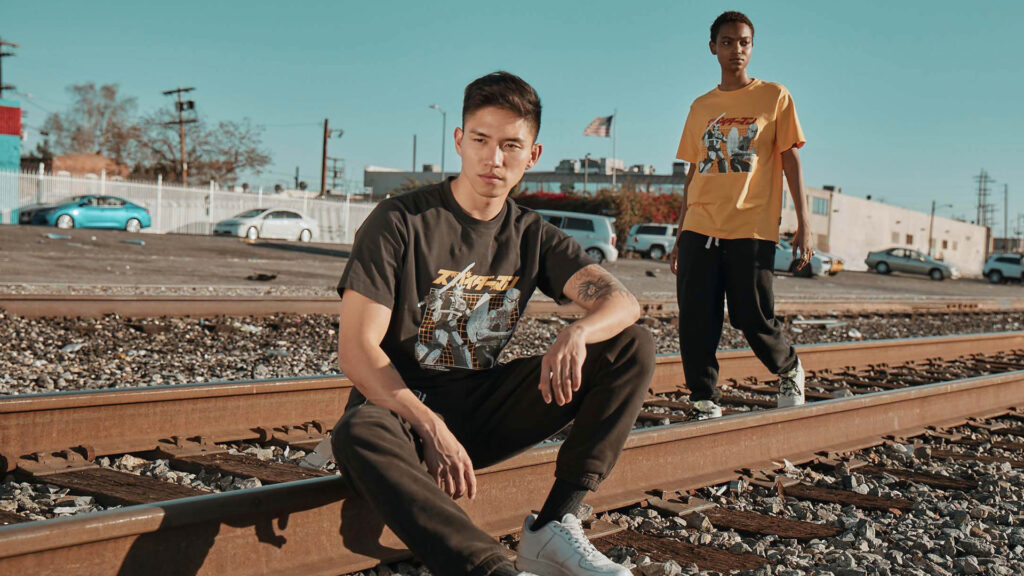 ---
---
In addition, there's a long sleeve tee that's comfy for chilly days. Taking on an eye-catching design, it showcases the Japanese Spider-Man text in yellow, "Liquid" in white, and a close-up of the hero's eyes against a solid red base color.
Here is Team Liquid's CS: GO player Jacky "Stewie2K" Yip modelling the new Liquid x Marvel Spider-Man 1978 capsule collection.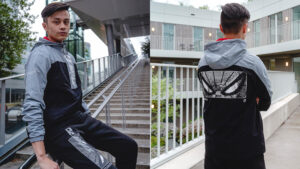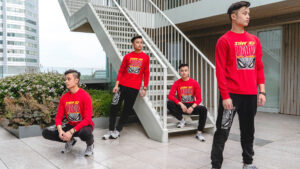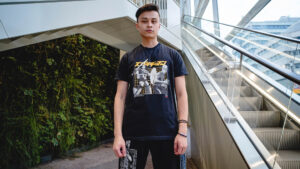 "At Team Liquid Apparel, we're deeply interested in building bridges between different communities across gaming culture," said Apparel Business Manager Logan Leavitt.
"Spider-Man 1978 caught our attention immediately because of a similar spirit of connection. It's essentially a Japanese mech and martial arts action show, but Spider-Man as the main character — there's a lot to love. We're really proud to pay homage to such a unique part of Spidey's history."
Liquid and Marvel's new 1978 capsule merch collection drops on Friday, October 1 at 3:00 a.m. GMT+8. Visit the Liquid store to find out more about the merch drop.
---
Who is Japanese Spider-Man?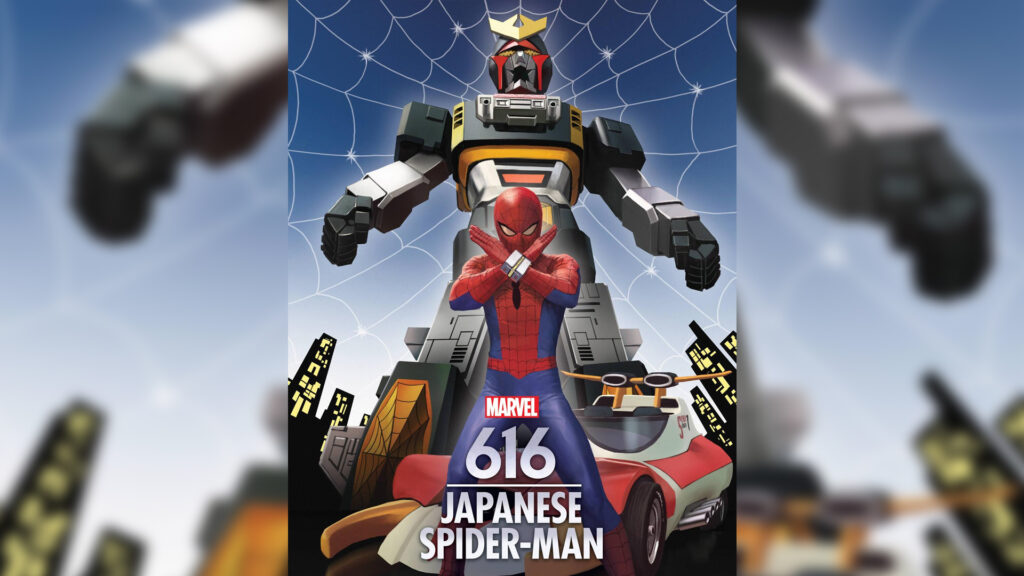 Yamashiro Takuya is Japan's very own Peter Parker. Yamashiro is the protagonist of the Japanese Spider-Man series, a live-action show created by Toei Company, which aired back in 1978.
While he was based on the original Spider-Man, Japanese Spider-Man stands out with his amusing catchphrases and rad poses. Simply put, Japanese Spider-Man adapts the New Yorker's classic costume, but with a tokusatsu touch. Henshin!
Additionally, Japanese Spider-Man will make an appearance at the upcoming Spider-Verse 2 movie next year.
READ MORE: Riot teams up with Singapore's SBTG for limited-edition Wild Rift sneakers