This racing fanatic is living the dream.
Cem Bölükbaşı just made history as the first F1 esports sim racer to participate in the FIA Formula 2 Championship. The Turkish recruit will be driving for Charouz Racing System in 2022.
Bölükbaşı began his sim racing career with the F1 Esports Series in 2017. The rookie made a splash at the final with an impressive win at the Spa-Francorchamps circuit, and finished fifth place overall with 35 points.
---
Cem Bölükbaşı talks about how being an F1 Esports sim racer paved the way to Formula 2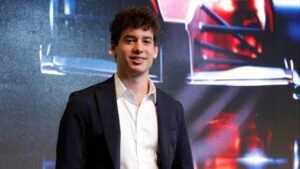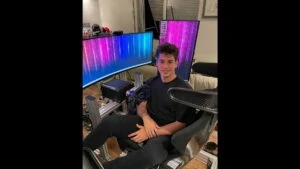 After three years of being a sim racer, Cem Bölükbaşı transitioned back to real race tracks with the GT4 European Championship. The F1 Esports graduate then competed in various tournaments such as the F3 Asian Championship before making his way to Formula 2.
While he's developed a strong track record outside of sim racing, he mentioned that his competitive gaming career helped him achieve his racing dreams.
"If I was never in F1 esports, I would never have had the chance to get into a real car. I would not be where I am now," said Cem Bölükbaşı in an interview.
---
---
With accessibility being the main concern for many F1 aspirants, Bölükbaşı wants his story to be a beacon of hope for those who only have a wheel and a set of pedals to work with.
"I think it's also very important to be the first gamer to do this, because it can give people hope. If people see that one person can do it, they will believe that they can do it as well," said the F2 driver.
Aside from sim racing, Bölükbaşı has appeared in content with top competitive gamers on the tarmac. Having ties with G2 Esports since 2017, the racer gave a few pointers to League of Legends pro player Martin "Rekkles" Larson.
Follow ONE Esports on Facebook for more Culture news, guides, and highlights.
READ MORE: F1 driver Lando Norris signs his first esports roster under Quadrant