LA-based esports organization Cloud9 has dropped its latest footwear and apparel line co-designed with PUMA. Decked in C9's signature light blue and white colors, the new collection is headlined by the street-ready PUMA x Cloud9 Future Rider and RS-X sneakers, along with the ultra-comfortable Active Gaming Footwear or AGF.
The new products started to pop up on digital and actual storefronts on November 12.
Here's a closer look at each of the fresh kicks from the stylish collab: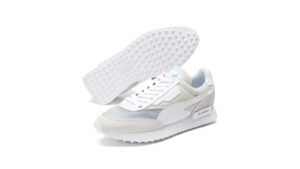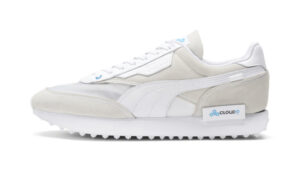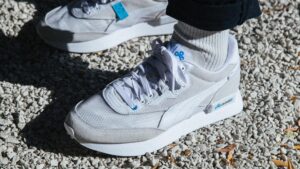 PUMA's classic Fast Rider design gets a C9-flavored update in the Future Rider, PUMA x Cloud9's offering for anyone looking for casual footwear that suits virtually any purpose. It comes in a white-on-white color palette with a translucent nylon upper with leather and suede overlays. The Cloud9 emblem is flaunted at the top of the tongue and at the outer side. The Future Rider is priced at US$80.
---
---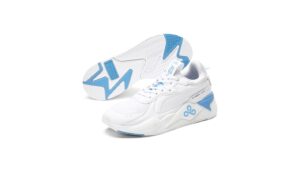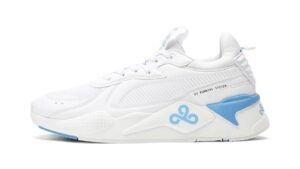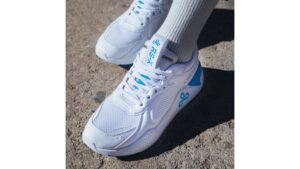 Cloud9 makes its mark and reinvents PUMA's timeless Running System design for the modern gaming fan. On the RS-X, the bulky, 80s retro silhouette meets the future of style, courtesy of Cloud9's distinctive team colors. The PUMA x Cloud9 RS-X sells for US$120.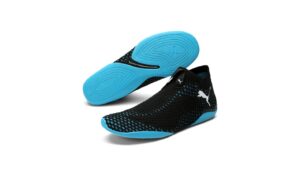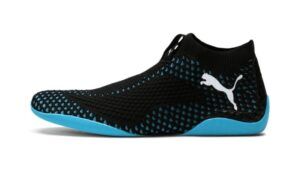 Ready to step under the spotlight of an intense gaming competition? Avoid getting cold feet at the most inopportune moments with the sock-like PUMA x Cloud9 Active Gaming Footwear (AGF). This one is especially made for indoor and in-arena use, with an engineered knitted upper providing a snug and incomparably comfortable fit. PUMA x Cloud9 AGF is priced at US$90.
The PUMA x Cloud9 collaboration has been productive since it was announced in January 2019 and it's definitely showing no signs of slowing down. With the winter months just around the corner, the partnership has also rolled out a selection of seasonal apparel, including a windbreaker and an array of sweatshirts, among others.
Check out the latest PUMA x Cloud9 footwear and apparel here.
READ MORE: Cloud9 parts ways with Nisqy