The Chainsaw Man anime unravels the dark fantasy world of devils in modern Japan. While Denji aims to become the next best devil hunter in town, nothing beats the legend of Quanxi.
Quanxi is a supporting character in the International Assassins arc, recognized as the first-ever devil hunter in the business. After catching wind of the Chainsaw Devil's whereabouts, the Chinese military sends her to Japan to retrieve Denji's heart.
While it'll take some time for her to appear in the anime, Japanese cosplayer Momo Tomomoto shows just how badass the devil hunter can be in her Quanxi cosplay.
---
---
Momo Tomomoto is ready to slay devils in Quanxi cosplay
Momo captures the Chinese assassin's stone-cold presence with her outfit. The cosplayer wears a black tank top and pants with a white belt, and struts around in combat boots.
She also nails the accessories and weapons of Quanxi. In addition to wearing an eyepatch on her right eye, Momo puts her own spin on Quanxi's arsenal, donning three Japanese wakizashi on her back instead of Chinese daos.
In her video, Momo pays homage to the character by posing on the streets of Yokohama Chinatown. She also recreates the assassin's most iconic moment in the manga. In the scene, Quanxi makes a comment in Chinese to a group of devil hunters, which signals her fiends to "clean up the mess", and crouches down to an offensive stance.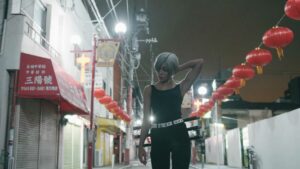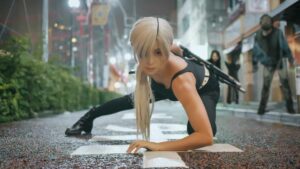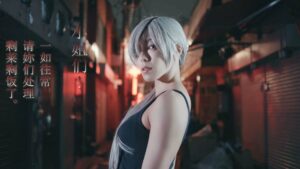 You can check out Momo's cosplay video down below:
---
---
Follow ONE Esports on Facebook and Twitter for more cosplay stories.
READ MORE: Chainsaw Man cosplay rips devils to shreds with real moving chainsaw head