Updated on May 26, 11:28 a.m. (GMT+8): Improved relevancy.
Author Mo Xiang Tong Xiu had finally finished updating Heaven Official's Blessing with additional chapters last year. This new version is officially cannon and it's gotten fans excited once again.
The official audio drama was also released, and the web comic adaption has resumed as well. To celebrate, a Chinese cosplayer posted their ornate Hua Cheng cosplay on Weibo, which didn't just involve a photoshoot, but an entire performance.
Named 爱拍照的玉老师, which translates to Teacher Yu Who Loves To Take Photographs, they portrayed deuteragonist Hua Cheng in his true ghost form against an elaborate backdrop of lanterns, flowy drapes, and Chinese motifs.
---
---
This Heaven Official's Blessing Hua Cheng cosplayer didn't just do a photoshoot — it's an actual embodiment
Hua Cheng is a supreme rank ghost whose true form contrasts greatly with Xie Lian's simplicity. Embellished is the perfect word to describe him, and cosplayer Teacher Yu depicts his style and character perfectly in their intricate cosplay.
The way they draped and layered his signature red robes, coupled with shiny detailed armor, convey the character's immense power and authority.
No detail was omitted at any point, from his red eyes and eye patch to the butterfly earring on his left ear, or even the symbolic red thread he wears around his fingers.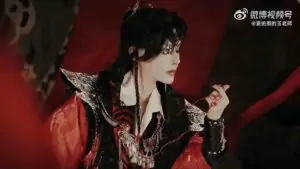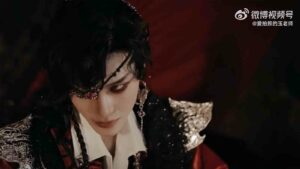 In one video, Teacher Yu moved past a red drape with a fellow Xie Lian cosplayer, with clever video frames that hinted at the characters' deep relationship.
In their solo photoshoot, the Hua Cheng cosplayer is seen sitting on a throne clutching his cursed scimitar, with beautiful, well-placed props, including the red umbrella that he uses to shelter Xie Lian.
At one point, there are even petals thrown in the wind that sway with the drapes. Combined with the soft lighting, they create a dramatic scene that elevates Hua Cheng's status even more as the head of Ghost City.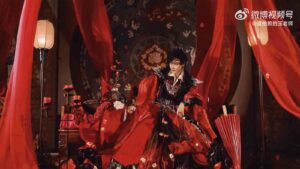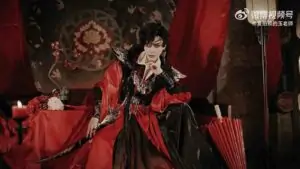 Follow 爱拍照的玉老师 on Weibo to support their work.
READ MORE: Baby, you're a firework! Yoimiya cosplay lights up your life like no other