Along with the highly-awaited release of Modern Warfare 2, Call of Duty has launched its next-generation battle royale title, Warzone 2.0.
Operators now drop into the desert locale of Al Mazrah, which consists of six sectors and numerous points of interest (POI) to explore. In addition to the new scenery, experienced Warzone players can look forward to new features implemented by developer Infinity Ward.
Here's a quick rundown of five new gameplay mechanics that you need to check out when playing Warzone 2.0.
---
5 new and exciting things to check out in Warzone 2.0
Matches have multiple Safe Zones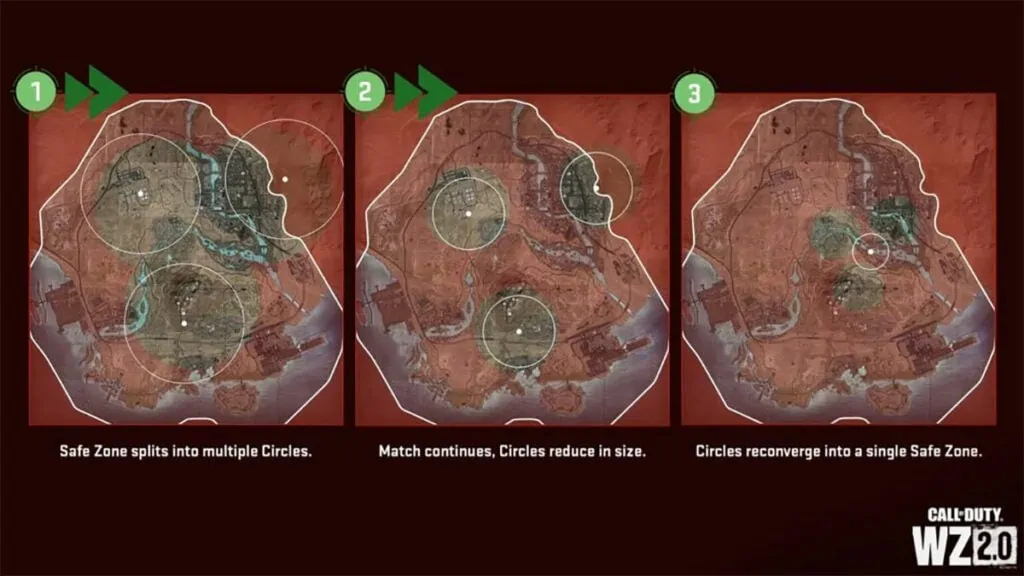 Long gone are the days of your squad having to cross the entire map just to stay alive.
Instead of having just one Safe Zone as seen on Caldera and Verdansk, Al Mazrah features a new map mechanic that splits the Safe Zone into three separate circles on the map.
This forces squads into close-quarters combat in the smaller circles. However, the circles will merge into one Safe Zone later on for a final firefight.
The circle also does not split in every match — and what you end up working with in every game will be a surprise.
If you'd like to learn more, here's a quick explanation of the Safe Zone mechanic in Warzone 2.
---
You can now interrogate enemies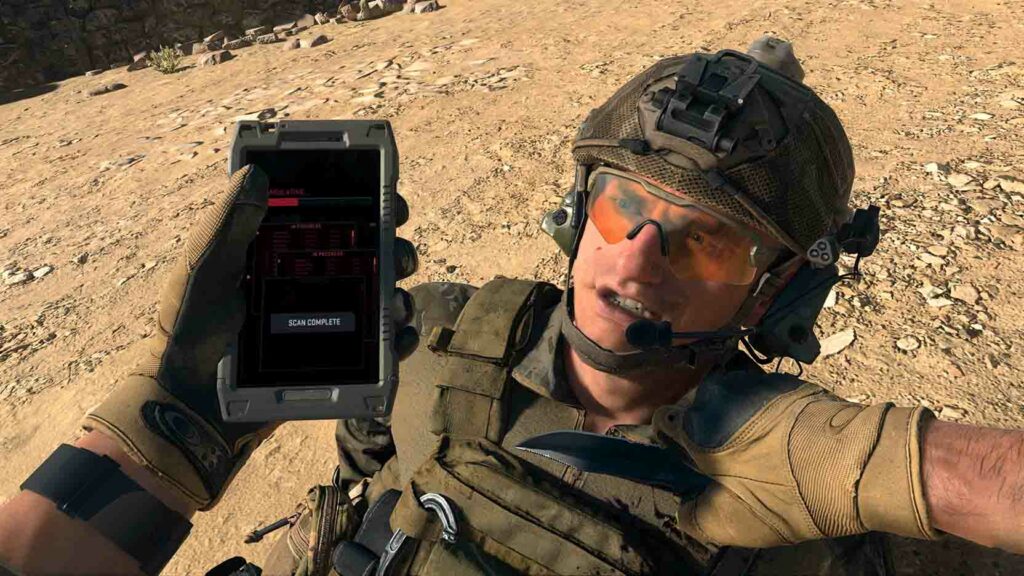 Forget UAVs. Infinity Ward has added a new way to find your opponents.
The new Interrogation mechanic allows Operators to interact with a downed enemy to reveal the location of their squadmates. If you successfully interrogate an opponent, their entire squad will be marked on the map and highlighted on your screen through walls and cover.
Learn more about how to interrogate enemies in Warzone 2.0.
---
The Gulag is a 2v2 gunfight with a boss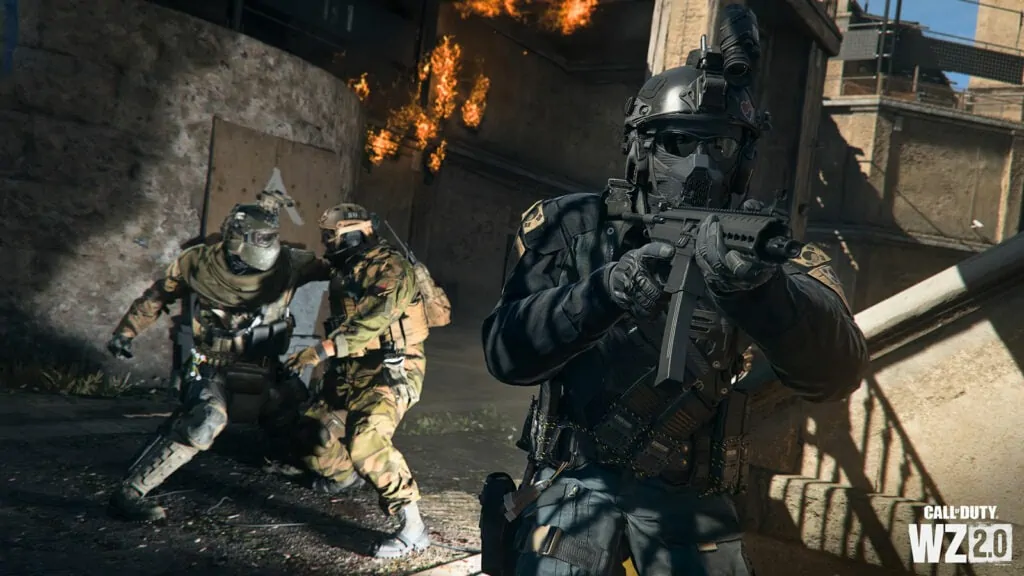 The Gulag just got more fun in Al Mazrah.
Infinity Ward has reinvented Warzone's signature second wind mechanic, turning it into a 2v2 gunfight rather than a 1v1 duel. If you happen to die alongside a teammate, there's a chance of you heading into the pit as a pair.
Don't waste time in the Gulag, though. Once the initial timer runs out, an enemy NPC called the Jailer equipped with a Minigun will drop in and make the skirmish a bit more entertaining.
The developer has also thrust you in the midst of your own prisoner's dilemma. Do you attempt to eliminate your opponents, or team up to take down the Jailer and escape together?
Learn more about how the Gulag and the Jailer work in Warzone 2.0.
---
---
Talk to enemies through Proximity Chat and Text Chat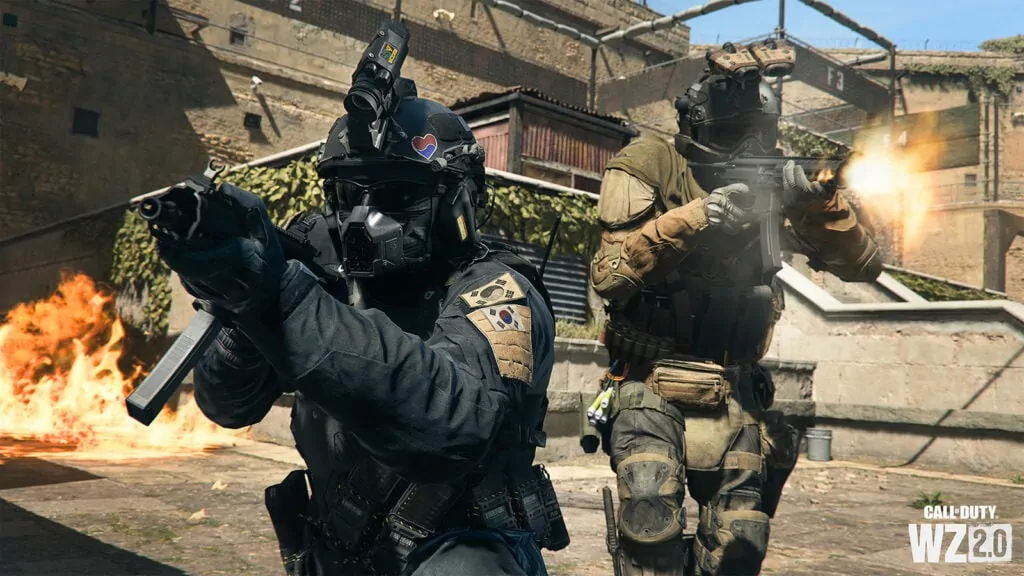 Fancy a bit of trash-talking? Warzone 2.0 has got you covered.
Players can now communicate with squadmates and enemies in-game through Proximity Chat and Text Chat. Are your opponents close to cornering your teammate in a building? Scream your lungs out for a quick distraction.
Lobbies can get pretty hectic with such comms features automatically on, so here's a guide on how to toggle Proximity Chat and Text Chat in Warzone 2.0.
---
Warzone has a new DMZ mode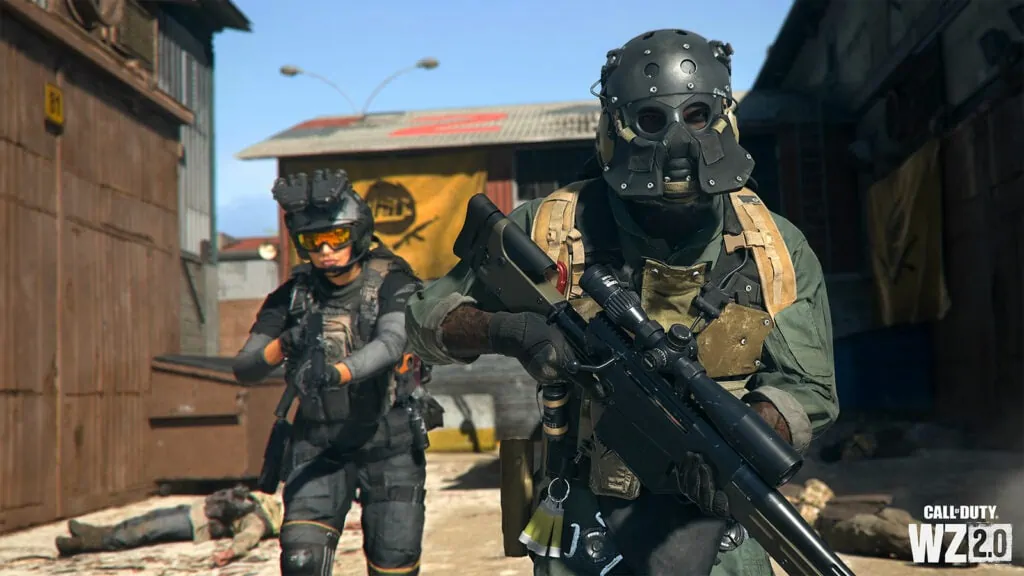 Warzone's newest DMZ mode allows Operators to roam the streets of Al Mazrah without the impending doom of a toxic cloud.
Unlike the battle royale mode, DMZ spawns squads in different parts of the map. Your main goal in this mode is to complete faction-based missions and fight your way to a safe extraction.
The stakes are also higher in DMZ. Players will face enemy squads and AI combatants as they look for loot and check off their objectives. You only have one life in DMZ, so make sure to have a teammate or carry a Self-Revive kit for some assurance.
If you die, you lose everything you've found.
Here's a detailed breakdown of the DMZ mode and how it works in Warzone 2.0.
Follow ONE Esports on Facebook and Twitter for more CoD news, guides, and highlights.