If you're trying to narrow down the types of players you're getting into lobbies with in Modern Warfare 2, you're going to want to turn off crossplay.
Crossplay is what allows players on Xbox, PlayStation, and PC to play together in one lobby. Turning off this feature will limit you to only playing with other players on the system you own.
---
---
Crossplay can be turned off in Modern Warfare 2
If you're on a PC, you won't have the option to turn this off. This is because PC players are seen as having the greatest advantage due to higher-end equipment.
For PlayStation users, it's a simple in-game toggle that you'll want to change from on to off. On Xbox, it's a system setting you have to adjust instead.
Turning off crossplay on PS5
Open Call of Duty: Modern Warfare 2
Press X to enter the main menu
Press the Options button to open the side menu
Move to the Settings section by using R1
Choose Account & Network
Press X on Crossplay and Crossplay Communication to switch it off in MW2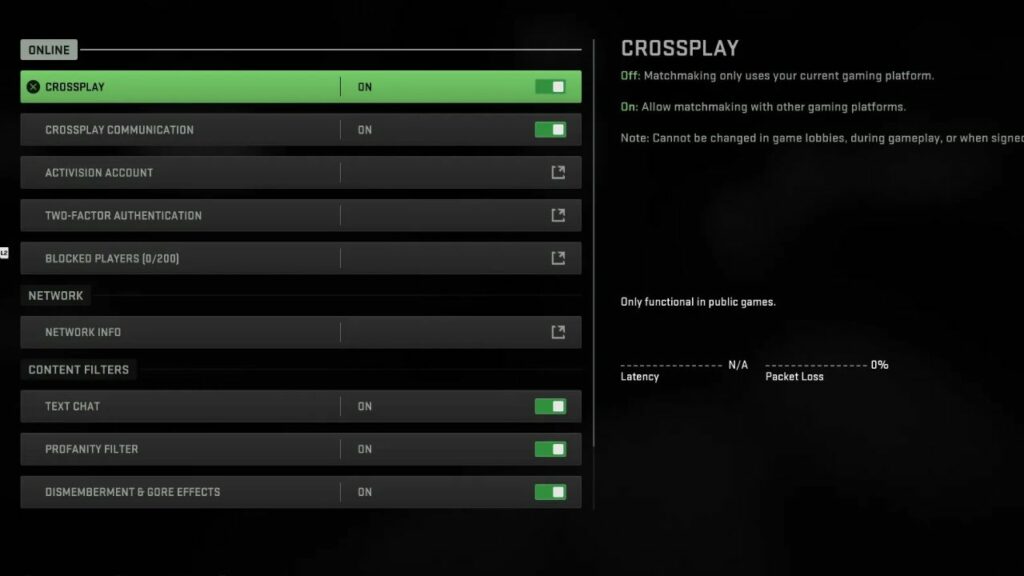 This will prevent Xbox and PC players from being in your games.
---
Turning off crossplay on Xbox
This is a bit different, so make sure to follow the instructions in order.
Head to the Xbox dashboard
Select General
Select Online Safety and Family
Select Privacy and Online Safety
Click to open Xbox Privacy
Select View Details and Customise
Choose Communication and Multiplayer
Find the You Can Join Cross-Network Play section and switch it to Block\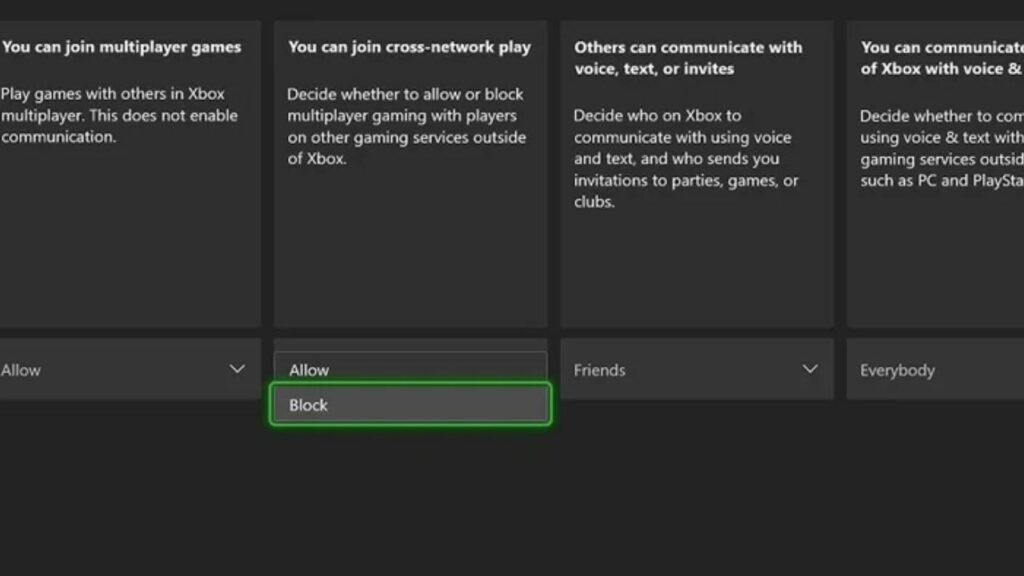 This will disable crossplay for Xbox users, not allowing you to play with PC or PlayStation players.
---
If you're looking for a video going over how exactly to do it, check this one out. Although you should remember, you can't avoid this on PC.
READ MORE: LA Thieves Drazah's insane TAQ-56 loadout Modern Warfare 2