Stream snipers are notorious for ruining the games of top FPS streamers, but what happens when you knowingly invite such foul play into your lobby?
FaZe Clan's Nuke Squad recently released a video of the streamer group battling a 40-person Call of Duty Warzone lobby, made up of fans, friends, and dreaded stream snipers.
To make things even more chaotic, Kris "Swagg" Lamberson would dictate the first drop to the entire lobby.
---
Nuke Squad drops into a premade Rebirth Island Resurgence match and secures the win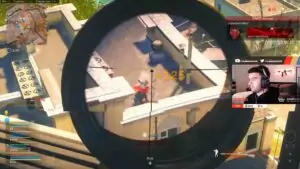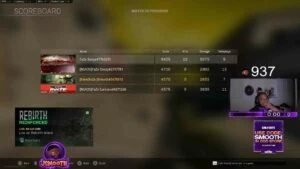 Since all three matches were played in Rebirth Island Resurgence, squads could redeploy indefinitely as long as one member stayed alive. Downs and eliminations also decrease redeploy timers, rewarding players who are on a killing spree. But once all members are dead, the squad is eliminated and there are no additional chances in the Gulag.
After taking a hard loss in the first match, the boys brought their A-game in match two. Resident sharpshooter Ean "Booya" Chase became the team's anchor after a crowded landing on Water Tower took out all his teammates.
As his team deployed, Booya cleared out the houses next to Prison for a safe rendezvous. The squad maintained a safe position as they racked up kills at the edge of every circle.
With only two squads remaining, the boys rushed into Stronghold for the final fight. Finally, an enemy managed to take Booya down. But just a few meters away, Jordan "JSmooth" Cox retaliated with an insane quick-scope to help his team claim the Warzone victory.
The match was a strong showing from Nuke Squad, who racked up a total of 44 kills and 40 redeploys. These guys were absolutely unstoppable.
---
---
Fans went all out across all three games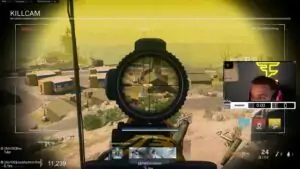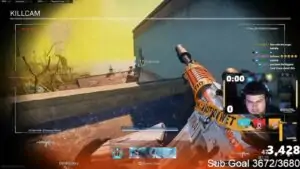 The entire lobby was on fire up to the last match. Despite making it to the top eight, Nuke Squad was eventually taken out by a few big-brain Operators who knew their way around their perks.
Plating up in a tent, Swagg met his demise when a player sprayed him down with the Combat Scout perk equipped. Last man standing Dante "Santana" Santana was also eliminated when an Operator's High Alert perk gave away his position on a hill.
While the whole session was to poke fun at the idea of stream snipers, many fans enjoyed the opportunity to get up close and personal with their favorite players. YouTube user 86BigShaqq even said it was an "honor" to punch JSmooth off Water Tower and die to Booya's shots twice.
You can check out the full video down below.
---
---
Follow ONE Esports on Facebook for more COD news, guides, and highlights.
READ MORE: Certified sneakerheads? Nuke Squad splurges on rare US$5,000 shoes