Gaming meets fashion once again as Tencent's multiplayer online battle arena (MOBA) game Honor of Kings (internationally known as Arena of Valor) has finally revealed its in-game collaboration with luxury brand Burberry.
After teasing us with a lush trailer late last year, this Honor of Kings x Burberry collaboration will set its eyes on Yao, the game's deer hero. Burberry Chief Creative Officer Riccardo Tisci has designed two exclusive skins for the hero which shall be officially called the Spirit of Nature and Spirit of the Forest and Ocean skin.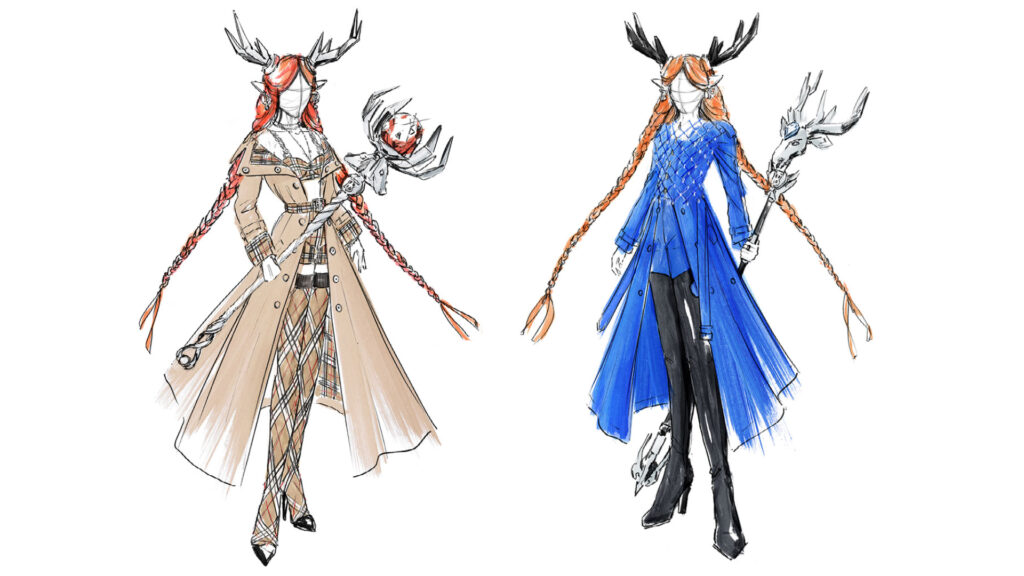 Spirit of Nature Yao skin shows Honor of King's deer hero in a crop top, shorts, and thigh-high boots with a beige trench coat, showing off the brand's iconic House check and the Thomas Burberry Monogram. Yao's deer will take a mirrored form in this skin which represents Tisci's fascination with the "concept of duality and the creativity found in two perspectives" according to their official press release.
Meanwhile, Spirit of the Forest and Ocean Yao skin adorns this hero with a gorgeous royal blue collarless trench coat, a crystal-embroidered vest, and black leather boots. This is the exact Look 9 from Tisci's Spring/Summer 2021 collection called "In Bloom." Since this skin is based on real-life pieces, Honor of Kings fans and fashionistas can purchase these online and in Burberry stores.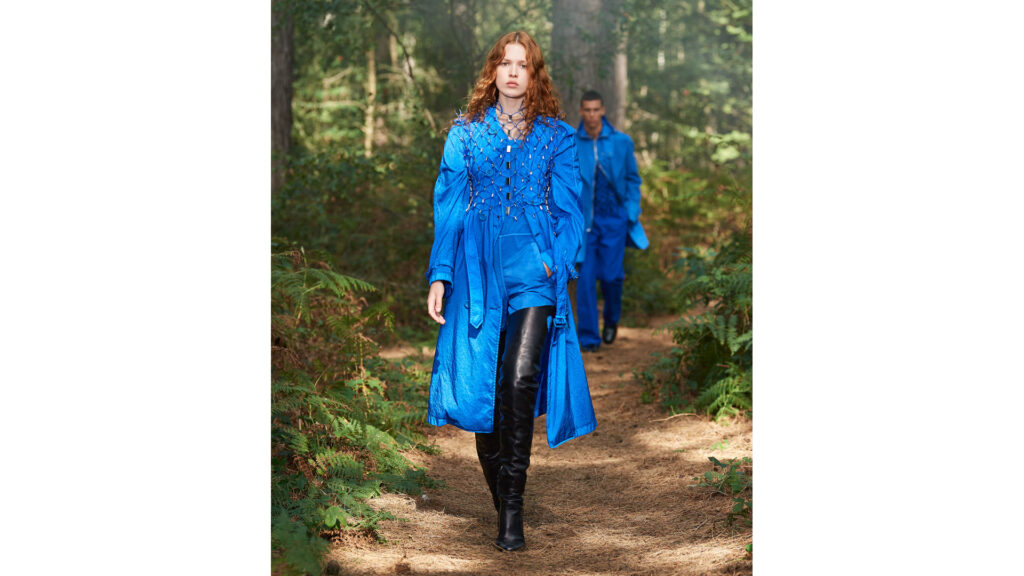 Additionally, this skin's deer form will feature a pulsating blue light inside its crystal body to match Yao's outfit.
The Spirit of the Forest and Ocean Yao skin is pretty special too since it marks the first time Honor of Kings has partnered with another brand on their "Legend" skin offering.
---
---
'The story of the heroine Yao represents Honor of Kings' eastern reflections on the symbiotic relationship between humans and nature, which also coincides harmoniously with Burberry's exploration of that relationship. The combination of the eastern and western creative concepts is an important cornerstone of this collaboration," said Vice President of Tencent and President of TiMi Studios Colin Yao.
Both the Spirit of Nature and Spirit of the Forest and Ocean Burberry skins will be available to purchase for all Honor of Kings players in mainland China.
READ MORE: Fire Leopard is Arena of Valor China's first all-female pro league team