EA and Respawn Entertainment's battle royale game Apex Legends is making its way to the mobile platform soon.
Game director Chad Grenier officially announced the news in an official blog post and confirmed that they will start regional beta testing for Apex Legends Mobile later this month.
"Two years ago, we changed the landscape of the battle royale genre, and now we're aiming to do it again on mobile," said Grenier.
---
---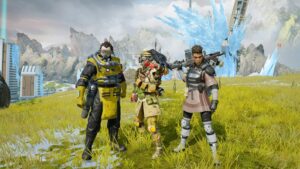 With Apex being a fast-paced shooter with pinpoint mechanics, Grenier stated that Apex Legends Mobile will be a new version of their battle royale, specifically designed for touchscreens with streamlined controls and thoughtful optimizations.
Being a mobile version of the game, the developers have confirmed that Apex Legends Mobile will not feature cross-play with the console and PC versions of Apex Legends.
Many fans might be hesitant about the mobile game's quality to the original, but Respawn stated that Apex Mobile will be a collaborative effort with the established Apex Legends team and other partners.
Starting small, Respawn and EA will start beta testing with a few thousand players in India and the Philippines. Over the course of the year, they are planning to roll out the mobile game to more regions around the world.
For more news about Apex Legends Mobile, you can keep up to date with the official Apex Legends Twitter account.
READ MORE: 5 reasons why you should start playing Apex Legends again