The wait is over, Hunter x Hunter fans!
HxH author and illustrator Yoshihiro Togashi is now resuming work on the Hunter x Hunter manga, which has been on hiatus for over three years.
Togashi revealed the news through a new Twitter account with an unchanged handle. Anime fans were skeptical about the account's authenticity, until One Punch Man illustrator Yusuke Murata confirmed that it was indeed the legendary manga artist.
The return of Togashi instantly took over the anime Twittersphere. Within 24 hours, Togashi had already garnered over 1 million followers on the social media platform. Not bad for someone who only has two posts.
---
---
Yoshihiro Togashi posts photos of new Hunter x Hunter manga chapters
Togashi's first post was a cryptic photo of a board and a sheet of paper marked with the number six. The caption revealed substantial information about the Hunter x Hunter manga, which stated, "four more chapters for the time being".
Just a few hours later, the manga artist followed up with another photo of a forest drawing, possibly revealing the next Hunter x Hunter manga's setting.
The manga is currently on its 390th chapter in its eighth story arc, the Succession Tournament arc. While the majority of the HxH story is centered around Gon Freecs, the manga's latest arc shifts its focus onto Kurapika as he gets entangled with the Kakin Empire's 14 princes on the Black Whale ship.
This is Togashi's longest hiatus yet, but Hunter x Hunter still remains a legendary franchise in the eyes of anime fans. With Togashi now back in action and making waves on Twitter, fans can now look forward to more.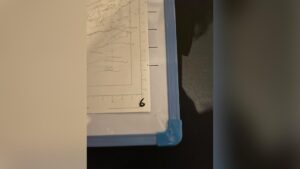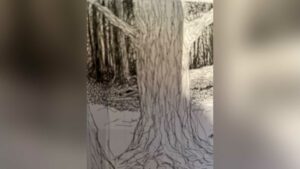 Follow ONE Esports on Facebook and Twitter for more anime news and stories.
READ MORE: Uniqlo's Spy x Family shirt pays homage to Anya smug face meme